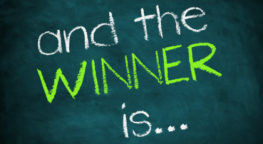 The attorneys at Herrman and Herrman, P.L.L.C., are pleased to announce the winners of our Innovation Scholarships. The three deserving students chosen as winners submitted compelling, original essays examining the question of how technology is re-shaping the driving experience and vehicle safety in the 21st century.
What is the Scholarship?
The Innovation Scholarships provide one-time financial assistance to help defray college education-related expenses. The scholarship recipients are chosen through an essay contest open to high school juniors and seniors and students currently enrolled in 2-year and 4-year colleges, universities and technical colleges in the United States.
The three winners will receive checks in the amounts of $2,000, $1000, and $500.
What We Liked about the Winners
The winning essays recognized that technological innovation is a double-edged sword. Smartphones pose a serious distraction if a driver's focus is diverted from operating a vehicle to send emails or text messages. Yet, many technological innovations such as anti-lock brakes and stability control systems have made vehicles safer to operate and helped bring down traffic fatalities in recent decades.
Each essay also emphasized the importance of individual responsibility in using technology.
The winners are:
1st place – $2000
Ashley Amaladhas, senior at Foothill Technology High School, Ventura, CA
2nd place – $1000
Ashlyn Rock, senior at Kingwood High School, Kingwood, Texas
3rd place – $500
Melissa Liu, senior at College Station High School, College Station, Texas
First-place winner Ashley Amaladhas described the powerful experience of a distracted driving simulation at her school, in which a car accident was staged, the name of the students who died were announced and students attended a mock funeral with eulogies. "It is important to realize that although, yes, modern innovations have their drawbacks, it is up to us to negate the drawbacks by being responsible," she wrote.
Why We Sponsored the Innovation Scholarships
Herrman & Herrman, P.L.L.C., recognizes the importance of giving back to the community. We have been involved in supporting charitable activities in the communities of Corpus Christi and the Rio Grande Valley for two decades.
Car accidents are a leading cause of serious and fatal accidents involving teenagers. Distracted driving contributes to many of those accidents. The personal injury attorneys at Herrman & Herrman P.L.L.C. see the harm and devastation that preventable accidents cause families in South Texas. We are committed to raising awareness of the dangers of distraction and doing everything we can to make our roads safer for everyone.
The young people of South Texas are our communities' greatest resource and hope for the future. We strongly believe that obtaining a college education is vitally important for young people in the 21st century to have the brightest future and the most fulfilling career. Therefore, we are providing $3,500 in scholarships to help the students pursue their college educations.
The attorneys at Herrman & Herrman P.L.L.C., have more than 100 years of combined experience and have successfully handled more than 20,000 cases in Corpus Christi and Rio Grande Valley. We are honored to provide these scholarships to help with college expenses and predict a bright future for these young people.