Herrman & Herrman: Serving Our South Texas Community
Corpus Christi Personal Injury Lawyer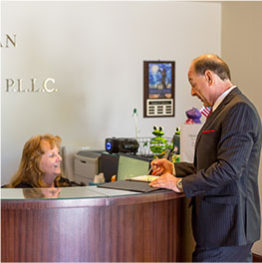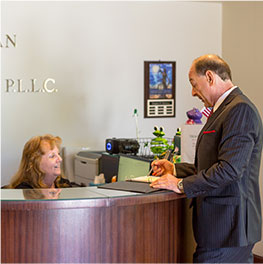 Corpus Christi, TX Personal Injury Law Firm
We are not your average personal injury law firm. Our legal team has over 70 years of shared experience, and has successfully resolved over 20,000 cases. Our firm was established on a solid foundation of honesty, integrity and faith. We are committed to providing the highest quality, personal legal services to the injured in a range of injury cases. We are members of the Better Business Bureau of Central Texas, the National Trial Lawyers Top 100, and the American Association for Justice. As litigators, we take pride in our many successes in both settlements and at trial, and we invite you to meet us and find out more about how we can help you pursue justice and compensation under the law for what happened to you.We have recovered some notable settlements and achieved hard-won verdicts in court. We don't take our duties lightly, and our commitment to our community extends far beyond our legal practice. Our lawyers and staff are each personally dedicated to giving back
About Corpus Christi and our Neighboring Communities
Our city was founded in 1839, when Colonel Henry Lawrence Kinney first established Kinney's Trading Post, which sold supplies to the Mexican revolutionary army camping just 25 miles to the west. In 1845, General Zachary Taylor set up camp in the area, establishing a base in preparation for the war with Mexico. The troops remained until 1846. One year later the settlement was officially named Corpus Christi, and subsequently incorporated in 1852.
The Civil War "Battle of Corpus Christi" was fought in the area Aug. 12-18, 1862. This fierce battle, fought on land and sea, ended with the Union defeating Navy ships of the Confederate States, although Confederacy troops repulsed a Union landing party on shore.
The Port of Corpus Christi was established in 1926, and the Corpus Christi Naval Air Station was opened in 1941. The Naval Air Station and personnel serving our country are an integral part of our community, and we are proud of all of the members of the Navy serving and training in our area.
Several large hurricanes, notably Hurricane Cella and Hurricane Allen, have severely damaged Corpus Christi and surrounding communities over the years. The neighborhoods in Corpus Christi include Bayside, Flour Bluff, South Side, Calallen, Clarkwood, Annaville, North Beach, Mustang Island, North Padre Island and Gardendale,