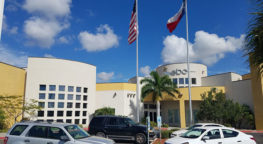 McAllen TX Car Accident Lawyers
McAllen has grown from an agricultural area to an international manufacturing and retail center attracting visitors and workers from the Rio Grande Valley and from all of Mexico including Monterey, Reynosa and other border cities and towns. McAllen is one of the fastest growing cities in the United States and still retains its proud Hispanic heritage.
McAllen's growth has been accompanied by more traffic and an increase in car accidents. Hildalgo County ranked among the 10 Texas counties with the highest increase in traffic fatalities in recent years, according to the National Highway Traffic Safety Administration. Many of those accidents involved speeding and nearly half involved drunk drivers. Our McAllen car accident lawyers are committed to helping individuals and families who have been harmed by another driver's carelessness or disregard for safety. At-fault drivers and their insurance companies should be held accountable for the damages they cause.
How Our Car Accident Injury Attorneys Can Help
Our McAllen truck and car accident attorneys at Herrman & Herrman, P.L.L.C., will work aggressively to obtain the compensation that you deserve if you or your loved one has been harmed by another motorist in McAllen or anywhere in the Rio Grande Valley. We will:
Conduct a detailed investigation of your car accident;
Preserve crucial evidence;
Identify all potentially at-fault parties who may be liable;
Determine the value of your losses, including medical bills and lost income;
Prepare and submit a claim reflecting the full extent of your losses;
Negotiate with the at-fault driver's insurance company;
Keep you informed of our progress on your case and any settlement offer;
File a lawsuit seeking damages if a settlement cannot be obtained.
Serious injury cases may even qualify for a loan to be paid back at settlement of the case. Let our knowledgeable McAllen car accident attorneys review the specific details of your accident and discuss your legal options during a free consultation.
What to Look for When Hiring an Attorney for your Accident Claim
When you've been injured, you want a lawyer who understands that you and your family are going through one of the most difficult times in your life since your car accident and you should be treated with compassion and respect.
You want a South Texas lawyer who will investigate your car accident thoroughly and prepare as if the case is going to trial. That detailed approach provides the strongest position from which to negotiate a just settlement with the insurance company.
You want a skilled car accident attorney who will work hard to resolve a claim without a lawsuit, but who has the skills and commitment to pursue justice on your behalf in court if necessary.
It is important to work with a car wreck lawyer who has successfully handled numerous accident cases similar to yours and has a proven track record. You want a lawyer who will deal with the paperwork and insurance companies so that you can focus on your recovery.
You want a lawyer with deep ties to the Rio Grande Valley who has a local office in McAllen and who will answer your questions and provide personalized legal representation based on your needs. You want accident attorneys who will keep you informed as your case moves forward.
You want a South Texas law firm with the capacity and resources to see your case through to completion. Herrman & Herrman, P.L.L.C., can schedule an appointment in our law office to meet with you and discuss your car accident. If you are seriously injured and unable to visit our office, our McAllen car accident lawyer can come to you. We can meet you at your home or in your hospital room to discuss your legal options after a serious accident. We will meet you wherever it is most convenient for you. Our law firm represents injured individuals and families in McAllen and throughout the Rio Grande Valley and Southern Texas including Harlingen, Brownsville, Weslaco, Laredo, Edinburg, Mission, Alice, and other communities.
Cases Our Auto Accident Lawyers Handle
Our law firm represents injured individuals and families in McAllen and throughout the Rio Grande Valley. McAllen is one of the principal cities of the Rio Grande Valley, which includes the four southernmost counties: Hidalgo, Starr, Cameron and Willacy. We provide legal representation to the injured in all types of car wrecks including those in which other drivers were:
The McAllen car accident attorneys at Herrman & Herrman, P.L.L.C., work aggressively to obtain full compensation for those who have been injured through the fault of others. We care deeply about the people from all walks of life who put their faith in our legal skills.  We have successfully resolved more than 20,000 cases, and we are ready to put our legal experience to work helping you.
Once we agree to take your case, our accident attorneys will work tirelessly to obtain justice for you.
Car Accident Questions & Answers
Car Accident Questions & Answers
At Herrman & Herrman, P.L.L.C., we put our clients' needs first. We understand that money is often very tight after a serious accident, particularly if you have been unable to work for a lengthy period and have used up your sick leave. The good news is that you can obtain quality legal representation without paying any money out of pocket. A McAllen car accident attorney at Herrman & Herrman, P.L.L.C., will handle your accident case on a contingency fee basis. What does that mean? That means we will advance the costs of pursuing your case and you will not pay any money unless we obtain a settlement or a jury verdict on your behalf. If we are successful in obtaining money for you, we then take an agreed portion of the settlement as payment for our legal services and expenses.
A contingency fee arrangement allows people who have been harmed by someone else's negligence obtain high quality legal representation without having to pay money up front. You do not owe us a legal fee unless we obtain compensation for you! That's our way of putting our clients' interests first.
If you are unable to work as a result of an injury and we are handling your personal injury case, we may be able to loan you money to pay your expenses if necessary. We are committed to helping our clients receive all the medical care necessary to recover from a serious injury. Through a personal injury claim you may have a legal right to seek compensation for your medical bills and other expenses if someone else's carelessness or negligence caused your injuries. While pursuing a claim on your behalf, our attorney can contact the hospital that treated you and your other health care providers and inform them that you are pursuing a personal injury claim. Many health care providers are willing to hold off on any billing collection efforts if they understand that litigation is in process and they will be paid eventually.
The bottom line is you do have some options to pay your medical expenses even if you are out of work due to an injury. Contact a compassionate and experienced car accident attorney at Herrman & Herrman, P.L.L.C., today to find out how we can help you.
Meet our McAllen Attorney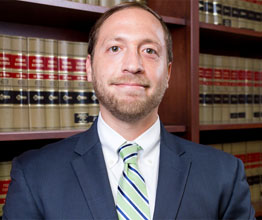 Jonathan Garza is a native of the Rio Grande Valley. He has experience in personal injury law, real estate law, and family law. He now fights for those injured in the Rio Grande Valley area, treating them with compassion, dignity, and understanding. Jonathan serves as Herrman & Herrman's full-time personal injury attorney in the McAllen office.
See What Our Clients are Saying