OVERVIEW
Texas has more than 13 million licensed drivers and more than 313,000 miles of public roads, the most miles of any state. Its interstate highways are among the nation's busiest. Unfortunately, Texas also leads in some categories of concern including most traffic fatalities of any state, most crashes involving large trucks and highest number of alcohol-related traffic deaths. Approximately 246,000 people suffer injuries in traffic accidents in Texas and more than 3,500 are fatally injured in accidents. Click on the map to reveal the pattern of accidents from year to year.
Plotting Types of Fatal Crashes Across the Lone Star State
demographic data breakdown
STATISTICS
SAN ANTONIO
954
A total of 954 people suffered incapacitating injuries in crashes in San Antonio in 2017.
Statewide
13%
Texas has by far the highest number of fatal accidents involving 18 wheelers in the U.S. More than 13 percent of fatal large truck crashes occur in the Lone Star State.
Corpus Christi
606
Nueces County recorded 606 distracted driving accidents in 2017 including, leading to 6 deaths and 6 incapacitating injuries.
Rio Grande Valley
107
Hidalgo County ranks 6th among the top 10 counties in Texas for traffic fatalities, according to 2017 data. Hidalgo County accounted for two-thirds of the 107 traffic deaths in the the Rio Grande Valley in 2017. 32 percent of the traffic deaths involved a drunk driver.
TYPE OF CAR ACCIDENTS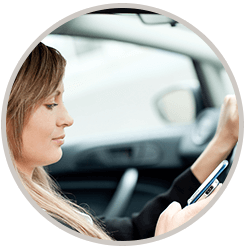 DISTRACTED DRIVING
Distracted driving is a problem of growing concern in Texas and across the United States. Talking on a cell phone or sending text messages contribute to many distracted driving accidents. Crashes involving distracted driving took the lives of 449 people in Texas in 2017. Because of the increasing risk of distracted driving, Texas requires teens enrolled in driver education courses to complete the Impact Texas Teen Drivers program to emphasize the dangers of distracted driving.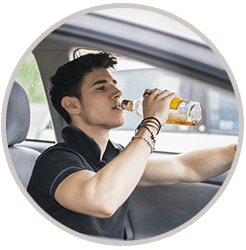 DRUNK DRIVING
Every year, Texas has among the highest number of drunk driving fatalities of any state, according to Mothers Against Drunk Driving. In 2017, 1024 people in Texas died in alcohol-related accidents in Texas. The deaths in drunk driving accidents represented 28 percent of all crash fatalities in Texas in 2017. Even one drunk driving death would be too many because all alcohol-related accidents are preventable.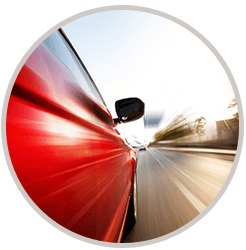 DRUGGED DRIVING
Drug impaired driving is as dangerous and potentially deadly as drunk driving. Prescription drugs or illegal substances may deprive a driver of the normal use of his or her physical or mental faculties to operate a motor vehicle a safe manner. In 2017, 277 people died in Texas in drug-related traffic accidents.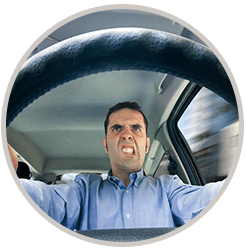 ROAD RAGE
Inconsiderate driving, traffic congestion and daily stresses can erupt into aggressive driving behavior known as road rage. Such behaviors as running stop signs or red lights, tailgating, and inappropriate hand and facial gestures are signs of road rage. Road rage was cited as a contributing factor in five fatal traffic accidents in Texas in 2017.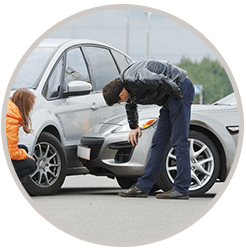 RECKLESS DRIVING
Reckless driving involves driving a vehicle with wanton disregard for the safety of others. Reckless driving may involve driving well above the speed limit, running red lights, or other erratic driving behavior. Reckless driving is a criminal offense in Texas and may be charged as a felony if a death is involved. In 2017, a total of 756 people died in crashes involving reckless or careless driving in Texas.
524
In 2017, 524 people died in Texas in crashes involving alcohol.
403
Crashes involving distracted drivers took the lives of 449 people in Texas in 2017.
3,722
The number of traffic deaths in the Lone Star State in 2017 was the highest number in recent years.
Advocates for Driving Safety in Texas