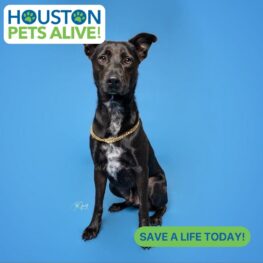 We are proud to announce our newest Pet Of The Month Colt!!
MEET COLT
Colt was rescued by Houston Pets Alive! He is a happy, energetic, and delightful dog. He is athletic and loves to run! When he is happy he jumps into the air, sometimes 3-4 feet high! 😲 He still has a lot of his puppy energy and gives the look that he wants to go walk 3-4 times a day but is content with chasing his tail if necessary. He gets along with other dogs easily. He likes to race and wrestle with bigger dogs but knows when to stop. He is house trained but may let out a tiny leak when he is very excited. As long as he does not get overstimulated he does not leak. He is kennel trained and does not speak often, unless something is wrong or he really needs to use the bathroom. He is comfortable on a leash but may pull a bit since he likes to zig zag and smell everything. He knows how to sit, stay, and lay down and is food-driven.
Colt is a little over two years old, born July 2020. He weighs 56 pounds and is a mix of Shepherd, Retriever, and Black Labrador. If you are interested in adopting Colt visit Houston Pets Alive! website here. LINK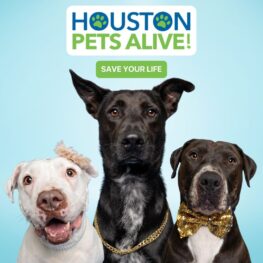 ABOUT HOUSTON PETS ALIVE!
Houston Pets Alive! is a non-profit 501(c)3 organization founded by Andrea Birkelbach in 2014. Houston Pets Alive! mission is to save the lives of at-risk companion cats and dogs and find them loving homes. They act as a safety net for municipal shelters and impound facilities and serve at-risk animals to reduce euthanasia, pet homelessness, and animal suffering in the Houston area. With over 1.2 million stray animals and only two open-intake shelters in the Houston area, Houston Pets Alive serves a vital purpose. They empower the community through education, outreach, and accessible care to achieve their dream of every cat and dog having a loving home.
Houston Pets Alive! clinic open through appointment only, but the hours are as follows;
Monday: Closed
Tuesday: 9:00 AM – 4:00 PM
Wednesday: 9:00 AM – 4:00 PM
Thursday: 9:00 AM – 4:00 PM
Friday: 9:00 AM – 4:00 PM
Saturday: 8:00 AM – 12:00 PM
Sunday: Closed
Houston Pets Alive! is located on 2800 Antoine Dr. Suite #2854, Houston, TX 77092.
Houston Pets Alive! phone number is (713) 492-2541.
For more information, visit their website here. LINK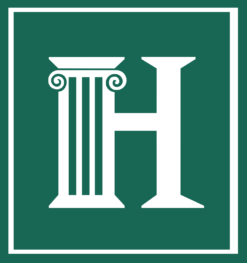 ABOUT HERRMAN AND HERRMAN PLLC
With over 100 years of combined experience among the legal team of Herrman & Herrman, P.L.L.C., our Texas personal attorneys have successfully resolved over 20,000 cases. When representing injured Texas residents, we fight for justice against wrongdoing and aggressively pursue the best resolution to complex personal injury claims.
We remain by our clients' side, handling all aspects of their claims and attending to all legal, medical and financial needs. That dedication is combined with experience, legal knowledge, and insight from a former insurance adjuster and several former insurance defense attorneys. Whether our clients are suffering from physical pain from an accident or the emotional grief of death, we treat clients with compassion. We put their mind at ease during difficult times by answering their questions concerning the length of their claim, medical bills, financial compensation and their overall need for a lawyer.
Start the road to recovery by contacting us for a free consultation and case evaluation.
Our law firm has locations across Texas, connect with any of our law firms here!
Corpus Christi Office location
Corpus Christi Southside Office location
Follow us on social media for more events, blogs, and giveaways!
Want to see more, read our other blogs!