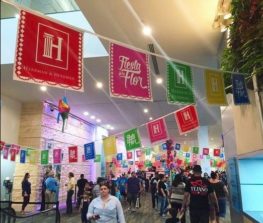 Herrman & Herrman, P.L.L.C. is proud to be the sponsor of El Mercado at this year's Fiesta de la Flor which will feature artists from around the world. With plenty of shopping to be done, there will be 80 vendors to participate in El Mercado this year including 46 international vendors from countries throughout North, Central and South America.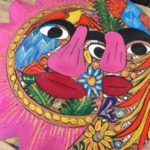 One of those artisans is Helia Tovar, from San Miguel de Allende, Guanajuato, who will display her works of art rooted in culture during throughout the two-day festival for the second year in a row. 'We bring all the culture of our ancestors to share with all the people at the festival, " Tovar said. "Last year we came to participate at Fiesta de la Flor, and it was a beautiful experience because it was a very big, organized event with many areas with different art and culture." We couldn't agree more and hope to see all of you out there at the third annual Fiesta de la Flor.
Be sure to swing by the Herrman & Herrman area in El Mercado to sign up for a chance to win our Fiesta Prize Giveaway which includes a flat screen 40″ smart t.v., and a Selena Fan Bag filled with DVD's, a poster, and much more.
Caller-Times is also opening up for Selena fans for a chance to win a historic Coca-Cola poster. If you snap a selfie while wearing a Selena-inspired costume to the Fiesta de la Flor and share your photos with them on social media using the hashtag #VivaCC, you will be entered for a chance to win the historic poster of the Queen of Tejano in a Coca-Cola ad.