Annual Innovation Scholarship Contest
To enter the scholarship contest, students should submit a creative entry in video/mp4 format addressing the following topic:
Explain a family, social, or school situation in which your leadership made the difference. What was accomplished?
Select a character from pop culture (book, TV series, movie etc) that you relate to or admire and explain why.
Tell us about a life hack that you wish more people knew about.
What does "Innovation" mean to you? Explain how you plan to use "Innovation" in the future to make an impact on the world through your career or academics.
Tell us about a time that you had to be brave or stand up for what you believed in.
Create a video that shows a special bond you have with an animal.
The contest is open to high school seniors, and students currently enrolled in a two-year or four-year undergraduate program at a college, university or technical school in Texas. We believe that getting an education is the best hope for young people to attain a rewarding career in the 21st century. We are proud to offer scholarship prizes to help further students' education.
2022 SCHOLARSHIP WINNERS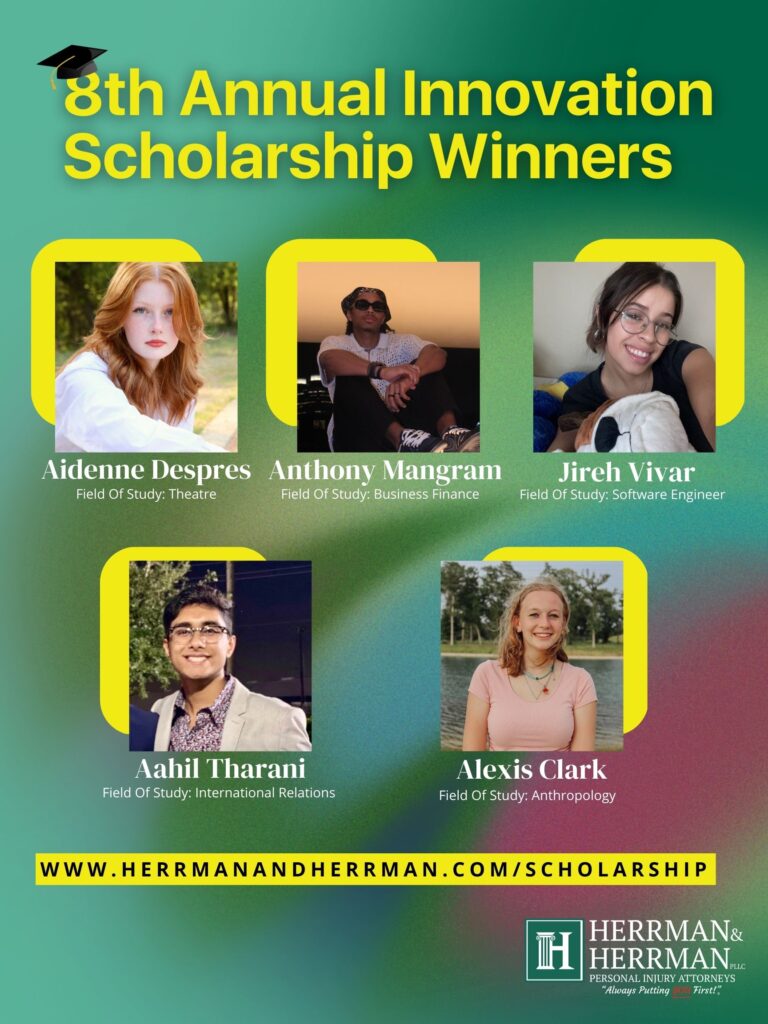 2021 SCHOLARSHIP WINNERS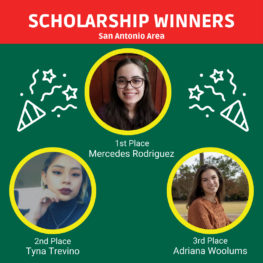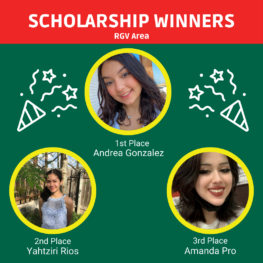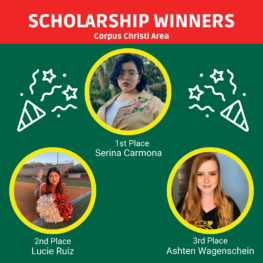 Herrman & Herrman encourages creativity and innovation. In our 2022 scholarship program, we want to recognize five innovative students who foster creativity in students.
2020 SCHOLARSHIP WINNERS
HOW TO ENTER
Submit a creative entry addressing the topic above. Attach all of the following items through the form submission below. For all other inquiries, please contact scholarship@herrmanandherrman.com.
Creative entry in mp4 format
Which college you seek to attend
Digital photo of yourself to use as a headshot (jpg or png)
Your full name, current (high) school and phone number
2022 SCHOLARSHIP TIMELINE
December 1Submissions Close
January 20Winners Announced
SCHOLARSHIP AWARDS
A scholarship selection committee will choose six (5) scholarship winners including (1) student in the Corpus Christi area, one (1) in the San Antonio area, one (1) student from the Houston area, one (1) student from the Ft. Worth area, and one (1) student from the Rio Grande Valley. The winners will be chosen based on the originality and creativity of their submission. The more creative, the better! The winners will receive payment for the respective amount with a check applied directly to their school.
SCHOLARSHIP AWARDS FOR STUDENTS

$1,000
1st Place San Antonio

$1,000
1st Place Houston

$1,000
1st Place Ft.Worth

$1,000
1st Place Corpus Christi

$1,000
1st Place Rio Grande Valley
GIVING BACK TO THE COMMUNITIES
OF SOUTH TEXAS
Herrman & Herrman, P.L.L.C. has served the communities of Corpus Christi and the Rio Grande Valley for more than two decades. We are dedicated to giving back to the communities we serve. We are involved in numerous charitable activities that make a positive impact in South Texas, and we recognize that young people are our communities' greatest asset.
We look forward to receiving your creative submissions and teacher nominations. Good luck to the contestants!