Premises Liability Attorneys in South Texas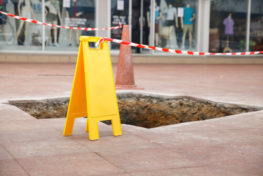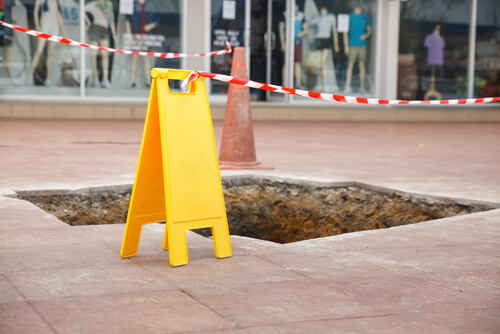 A shopping trip or a leisurely day at the swimming pool should not result in tragedy. You assume that the owner of the premises is maintaining high standards of safety. When he or she falls short in those standards, you get hurt. In a split second, you could suffer serious injuries requiring medical care and legal advocacy.
Types of Premises Liability Cases We Handle in South Texas
A loose stair railing or pothole could result in a swimming pool injury that impacts not only your ability to work, but also your right to enjoy an active personal life. At Herrman & Herrman, P.L.L.C., our Corpus Christi premises liability attorneys understand what is at stake when our clients suffer serious injuries due to the negligence of property owners. While you recover, we investigate all aspects of your premises liability claim.
Slip and Fall Premises Liability Cases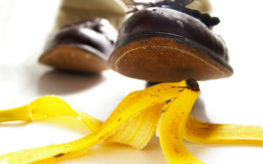 When you are shopping in a store, swimming in a pool or visiting a neighbor, you assume that you are in a safe environment. However, hidden dangers may exist that could lead to serious injuries and death. A commercial or residential property owner who puts safety second puts you or a family member at risk first!
Slippery surfaces, uneven sidewalks, loose stair railings and potholes may seem like minor maintenance issues; however, they can cause serious injuries and — in many cases — death. At Herrman & Herrman, P.L.L.C., our premise liability attorneys in Corpus Christi move quickly to get you or your loved one on the road to recovery. You focus on your personal issues and we will handle all aspects of your slip-and-fall claim.
If you or a family member has been injured due to the negligence of a homeowner or other premises owner, please contact us at our Corpus Christi slip-and-fall attorneys.
How to Determine Fault in Premise Liability Cases
Owning premises (land and building together) requires ongoing maintenance and immediate action when a defect is discovered. Failing to repair a hazard or lacking awareness can have dangerous and deadly consequences. A slippery surface or a box falling off a faulty shelf can injure someone and result in traumatic brain injuries or spinal cord damage leading to paralysis.
Conducting an immediate investigation is vital and witness statements help us tell your story. We want to get to the scene with experts before the problem is repaired. Our fact-based approach can make a significant difference in getting the compensation you or your family members deserve.
Premises owners in Corpus Christi and TX are required to fix a dangerous or deadly defect on their property. They also must maintain awareness of any hazards that could cause harm. Slippery substances on a floor, a floor mat out of place or potholes in a parking lot may seem minor, but they can cause major injuries and wrongful deaths. Get in touch with our slip and fall injury Texas attorney for such cases.
Injuries in Swimming Pool Accidents on Someone Else's Property
When a swimming pool is not properly maintained or required safeguards are not implemented, serious fall accidents and injuries can occur. Many drownings and swimming pool-related injuries and deaths that happen every year in Texas could have been prevented. Unfortunately, pool owners who disregard the safety of others who come on to their property are negligent and may be liable for their failures.
Swimming pools present hidden dangers well beyond wet surfaces. A pool that is not well-maintained can become murky and hide someone injured or drowning at the bottom of the pool. A pool can become overcrowded without a lifeguard in attendance. Diving boards can break. Drains can trap children and cause serious internal injuries and deaths.
We focus on the facts of the premises liability claim, teaming up with experts to investigate the scene and interview witnesses.Our diligence allows you to focus on vital medical treatment. We handle all aspects of your case and fight to maximize your compensation.
Security Negligence and Possible Negligent Security Cases
Maintaining safety on commercial premises or apartment complexes goes beyond fixing potholes and cleaning slippery surfaces. Many victims of premises liability were also victims of a criminal act that occurred on the property. Nonexistent or inadequate security can play a role in serious injuries or deaths.
Multiple security guards on premises do not guarantee safety. Security cameras installed throughout a parking lot of a store or apartment complex cannot ensure that someone is always watching them. Noticing that security is lacking may come too late, once victims are assaulted, robbed, abducted or even tragically murdered.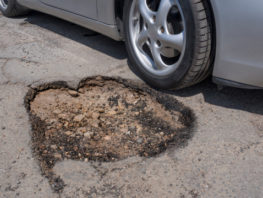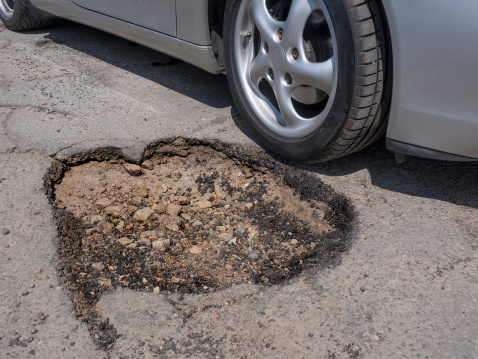 After meeting with victims and their family members, we conduct an immediate investigation with the help of experts. Proving negligent or inadequate security is challenging; however, teaming up with experts helps you to overcome those obstacles. Interviewing witnesses and other victims can help identify problematic security and the level of negligence that led to the brutal attack.
At Herrman & Herrman, P.L.L.C., we understand the physical and emotional damage that can be done to a victim and a family because of a criminal act. We pursue justice on your behalf in the form of a premises liability claim involving negligent security.
If you or a loved one was victimized by an assault, rape or another serious crime, take immediate action and contact us at our Corpus Christi office at 361-792-2358 or our McAllen office at 956-622-4200.
Let Our Corpus Christi Premises Liability Lawyer Help You Now
It's time to let Herrman & Herrman, P.L.L.C., help you get back on your feet after being injured due to premises liability negligence. Let our experienced Corpus Christi premises liability and slip-and-fall lawyers guide you through the legal progress while you focus on healing.
For more information or to schedule an appointment with an experienced South Texas personal injury lawyer regarding a premises liability claim, please contact us first!