Bus Accident Lawyer in Texas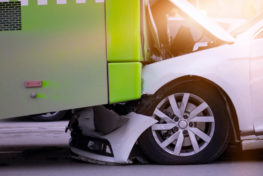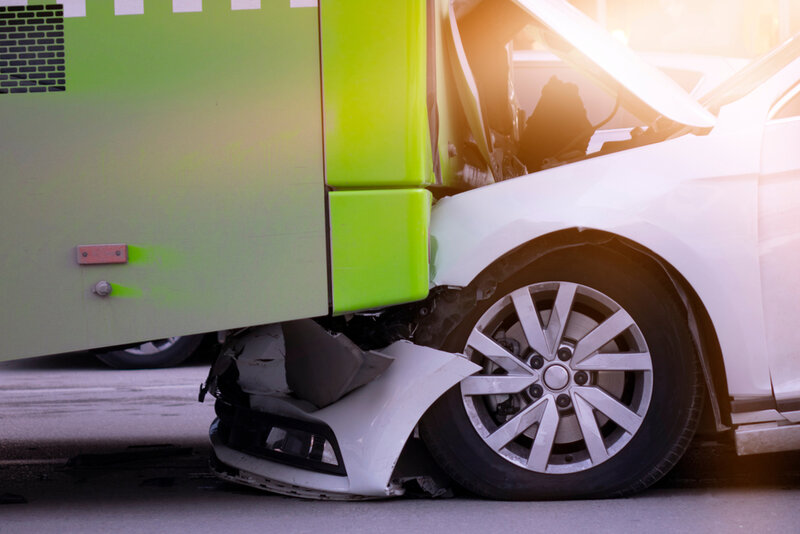 When we ride a bus, we assume we will arrive safely at our destination. Bus companies are required to have licensed commercial drivers and are expected to take extra precautions when transporting passengers. Even so, bus accidents still occur for a variety of reasons. When they do, bus operators are held to a higher legal standard.
The Texas Department of Transportation reported that there were 4,547 bus-related accidents in Texas in 2019. However, bus mishaps do not just involve crashes. In 2020, in a town close to McAllen, a school bus belonging to the La Joya Independent School District (ISD) caught fire while nine students were on board. According to the La Joya ISD police, the fire was likely due to a mechanical issue. Although no one was apparently hurt in this incident, Channel 5 News reported that this was not the first time a La Joya ISD school bus had caught fire.
If you or someone you love has been injured in a bus accident, turn to a knowledgeable McAllen bus accident attorney for guidance regarding your legal options. Our lawyers at Herrman & Herrman have more than 100 years of combined experience handling personal injury cases and we'll be ready to put our skills and resources to work for you.
Our McAllen bus accident attorneys are ready to discuss your case. We can assist you in both English and Spanish. Call us today at (361) 882-4357 or contact us online to speak with an attorney in our McAllen law office.
Causes of Bus Accidents
The most common causes of bus accidents include:
Bus driver error– To operate a bus in Texas, individuals must have a commercial driver's license (CDL). Those who drive school buses, for example, must have a Class B CDL with passenger (P) and school bus (S) endorsements. Despite this specialized training and certification, bus drivers still make errors that result in devastating crashes. Some common causes of bus driver negligence include distracted driving, driving while fatigued, driving under the influence of drugs or alcohol, speeding, aggressive driving, failure to yield the right-of-way, and more.
Bus company negligence – Although the bus industry is highly regulated, bus companies still sometimes fail to follow the rules that exist to keep passengers and others on the road safe. Inadequate vehicle maintenance, poor hiring and training practices, and other forms of negligence on the part of the  bus carrier could result in severe or fatal crashes and make the bus company legally responsible.
Defective parts or design – Defectively designed or manufactured parts could make any vehicle inherently dangerous to operate. Some examples include defective brakes, fuel mechanisms, and safety equipment. If a bus crash occurs due to a defective part, the manufacturer or other entities along the supply chain could be liable.
Most Common Bus Accident Injuries
Buses are larger and heavier than most other vehicles on the road. When they are involved in accidents, the resulting injuries and property damage can be catastrophic. Some common bus accident injuries include:
Traumatic brain injuries (TBI)
Neck injuries (including whiplash)
Back, spine, and spinal cord injuries
Internal organ damage
Broken or fractured bones
Cuts and lacerations
Buses are unique vehicles in that the occupants do not typically have seatbelts or other safety restraints. In the event of a crash, the occupants could be flung about the cabin, and personal belongings could become dangerous projectiles.
Buses are prone to rolling over due to their high center of gravity. Rollover accidents can cause catastrophic and potentially fatal head injuries, particularly since the occupants are rarely secured in their seats.
While the chances that you'll be involved in a crash while riding a bus are relatively low, the risk of severe injury is significant if a collision does occur.
Issues Unique to Bus Accident Claims
Filing an injury claim after a bus accident is not always as straightforward as a claim involving two passenger vehicles.
If you are a passenger and another motorist hits the bus, you could take legal action against the negligent driver. If the bus driver or the carrier is at fault, you will have to pursue your claim against the bus driver and bus operator.
Since buses are typically owned and operated by either commercial companies or government agencies, seeking compensation can be challenging. Filing claims against a government entity, such as a school district, after a bus accident can be a confusing and complicated process. Typically, it will involve filing a "notice of intent to file a claim" or something similar, which must be done within a specific period of time, often as short as 90 days. That means you need to speak with a lawyer without delay if you or a loved one has been involved in a bus accident.
Because these claims are quite different from regular motor vehicle injury cases, it is crucial to hire an attorney who understands the unique rules and regulations that pertain to commercial and government bus carriers.
Damages You Can Recover from a Bus Accident Lawsuit
Bus accident compensation for both economic and non-economic losses may include:
Medical expenses – The cost of medical treatment of any injuries caused by the accident. This includes future therapy and long-term care.
Property damage – Any property that was lost or damaged in the crash.
Loss of wages – Any income lost due to time taken off work to recover from injuries.
Loss of earning capacity and business opportunities – Any future income or business opportunities lost if you are disabled from the accident.
Permanent disfigurement – Any losses that you have suffered because of permanent scarring and disfigurement suffered from the accident.
Pain and suffering – Any physical pain, mental anguish, or emotional distress that you suffered from the accident.
Loss of quality of life – Any losses caused by your inability to take part in normal life activities.
Punitive damages – In rare instances, the court may award punitive damages to punish the liable party for grossly negligent behavior.
If the victim died because of the bus accident, the surviving family members may be entitled to seek compensation through a wrongful death action for funeral expenses, loss of companionship, and emotional and mental suffering. Our compassionate attorneys are available to discuss the appropriate steps for your family to take after the loss of a loved one in a bus accident.
What to do After Being Injured in a Bus Accident
If you've been hurt in a bus accident, it is crucial to take the following steps to protect yourself and your injury claim:
Call 911 –The first action to take after a bus accident is to call 911. This will summon first responders to the scene and ensure that an official accident report is created.
Seek medical attention – Depending on the severity of your injuries, you may be treated at the scene of the accident or taken to the hospital for treatment. Sometimes the symptoms of trauma are not immediately apparent. It is best to get examined by a medical professional and get treatment immediately after a crash.
Avoid making statements about your injury – Refrain from saying anything about your condition, pre-existing medical issues, or anything else until you've spoken with an attorney.
Document everything you can – Document the accident and your injuries if you are able to do so. This can include taking pictures of the scene of the accident, writing down names and contact information of witnesses and passengers, and taking notes of all the details that you can remember about the accident.
Contact a knowledgeable bus accident lawyer – You will want to have a knowledgeable attorney by your side. Your lawyer will work to determine the cause of the crash, the parties who may be liable, and how much compensation you're owed.
Hospitals in McAllen, Texas
If you are injured in a bus accident in the Rio Grande Valley, it is crucial to get immediate medical treatment. Depending on where your accident occurs, you may be treated at facilities in these areas:
In McAllen, Texas
Rio Grande Regional Hospital
Solara Hospital McAllen
In Edinburg, Texas
Doctors Hospital at Renaissance
Cornerstone Regional Hospital
South Texas Health System
In Weslaco, Texas
Knapp Medical Center
Weslaco Regional Rehabilitation Hospital
In Mission, Texas
Mission Regional Medical Center
Contact a McAllen Bus Accident Lawyer
If you've been severely injured in a bus accident, the McAllen injury lawyers at Herrman & Herrman can help. Our team has extensive experience handling these types of injury claims. We'll be ready to stand up and fight for you.
We know that you never expected to be injured in a collision while riding a bus or while driving your own vehicle. Fortunately, our team has the skills and resources necessary to get you justice and fair compensation.
Call us for a free consultation and let us discuss how we can help you. We represent bus accident victims on a contingency-fee basis, which means you'll never pay anything upfront for our services. We will only collect our fee when we win your case.
We can be reached at (361) 882-4357 or contact us online today.
Our firm has offices in the following locations: Corpus Christi, Corpus Christi South Side, Brownsville, McAllen, San Antonio, Houston, and Ft. Worth, TX.