Houston Bicycle Accident Lawyer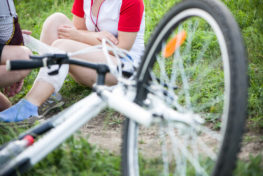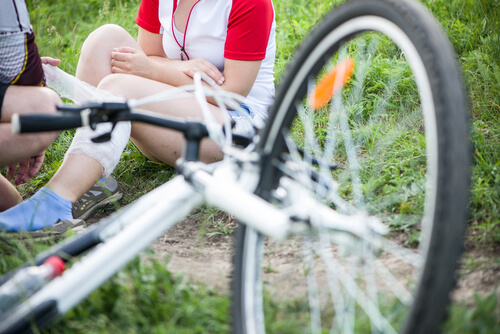 Houston Bicycle Accident Attorney
Bicyclists are becoming more common on the roads of Houston. Cyclists have the same rights and responsibilities as other road users in the Lone Star State. But for cyclists, sharing the roads with larger vehicles is a challenge, especially when drivers of cars and pickups do not remain alert for bicycles on the road. Cyclists are at a greater risk of injuries in accidents with larger vehicles. Bicycles provide little protection in a crash. In a split second, a bicyclist can sustain serious injuries or fatal injuries if struck by a car or pickup.
At Herrman & Herrman, P.L.L.C., we help bicycle enthusiasts get back on the road to recovery after accidents caused by other drivers. When a rider is killed in a wrongful death accident caused by another motorist, we stand up for the family of the rider throughout the entire legal process and fight aggressively for the best outcome.
Our Houston Bicycle Accident Law Firm Fights for Bike Accidents Victims
Bicyclists in Texas are required to obey traffic laws, stop at stop signs and red lights and ride with the flow of traffic. A bicycle that is moving at a slower speed than other traffic on the road should ride as near as possible to the right edge of the payment or right curb. Bicyclists should wear brightly colored clothing to make themselves as visible as possible.
Drivers of cars and trucks are required to share the road with bicyclists. Motorists should allow several feet of clearance when passing bicyclists on the road. But many motorists do not respect bicyclists' rights. In our experience, motorists who are speeding, intoxicated, or not paying enough attention to the traffic around them cause many serious bicycle accidents.
Many motorists involved in crashes with cyclists say they did not see the bicycle on the road. Bicycles have a narrow profile and may disappear in the blind spots on either side of a vehicle. If the driver fails to yield the right-of-way as required and pulls out in front of an oncoming cyclist, the driver may be held responsible for the injuries caused. Yet, insurance adjusters often try to claim that the collision was somehow the fault of the rider to avoid paying a settlement.
Our Houston bicycle accident attorney are ready to conduct a thorough investigation of a crash involving a motor vehicle and a bicycle in which the rider was seriously injured. It is important to speak with a knowledgeable bicycle accident attorney to understand your rights if you have been hit too.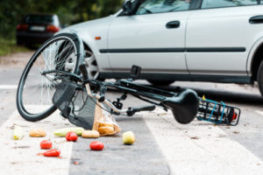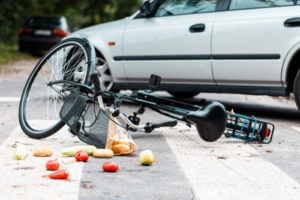 Approximately 50 bicyclists are killed each year in traffic accidents in Texas and hundreds more sustain serious injuries, according to the National Highway Traffic Safety Administration (NHTSA). That makes Texas one of the states with the highest number of bicycle accident fatalities. Most bicycle accidents occur in urban areas and at non-intersection locations, the NHTSA says. Adolescents and young adults ages 15 to 19 and riders over age 40 have the highest rates of fatal accidents.
Nationally, about 40 percent of fatal bicycle accidents occur between 6 p.m. and midnight when bicyclists are much harder to see. Texas law requires that bicycles ridden at night must be outfitted with a white headlight visible at least 500 feet in front of the bicycle and a red reflector on the rear visible at least 50 feet.
Not seeing a bicyclist is not a valid excuse, yet it is a common contributing factor to many traffic accidents involving bicycles in Texas. Our attorneys will get to work investigating the accident and developing a strong claim for compensation if you have been injured due to another motorist's negligence. We interview witnesses and may use accident reconstruction experts to identify precisely how an accident occurred. Attending to all the details and aggressively pursuing justice can make the difference in maximizing the compensation that you receive as a bicycle accident victim.
Contact a Houston Bicycle Accident Attorney
If you or a loved one has been involved in a bicycle accident caused by another's carelessness or negligence, contact our attorneys at Herrman & Herrman, P.L.L.C., at (713) 565-1899 for a free initial consultation and case evaluation.
Our firm has offices in the following locations: Corpus Christi, Corpus Christi South Side, Brownsville, McAllen, San Antonio, Houston, and Ft. Worth , TX.