Texas Gas Storage Tank Explosions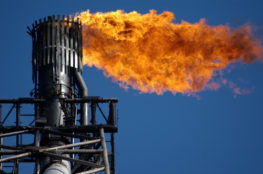 Experienced Gas Tank Explosion Lawyer at Herrman & Herrman, P.L.L.C.
When gas storage tanks explode, often as the result of negligence or defects in those tanks, it can frequently result in life-altering or fatal injuries. If you have been injured, or you have had a loved one injured, as the result of a gas storage tank explosion, you may be able to bring a personal injury claim against those who are responsible.
At Herrman & Herrman, P.L.L.C., our experienced work injury attorneys have the skill and resources to handle personal injury and wrongful death cases in Texas. We know how to determine the source and cause of these explosions that ended in or resulted in serious injuries and burns. Talk with our burn injury attorney Corpus Christi as soon as possible to ensure that your rights are protected.
Determining Liability in Gas Storage Tank Explosion
It is very complex to sort through all of the issues after an explosion, including the parties who are responsible. Defective products have their considerations from accidents that were caused by the negligence of an employer or other parties. There may be violations of codes and OSHA standards to look at, as well as information on the safe handling of oil and natural gas.
Our firm has handled accident cases involving explosions in industrial plants throughout the Gulf Coast. Many of our clients have been seriously burned, scarred and disfigured, left to deal with months or years of physical therapy, medical care and counseling. We work hard for those clients so that their lives can be as normal as possible once the legal process is completed.
Got injured from gas storage tank explosions? Contact our Texas gas tank explosion attorney for storage tank explosion injuries.
Contact Herrman & Herrman P.L.LC.., to speak with one of our lawyers regarding your accident at a free initial consultation. We serve clients throughout the Texas Gulf Coast region, including Corpus Christi, Corpus Christi South Side, Brownsville, McAllen, San Antonio, Houston, and Ft. Worth , TX.