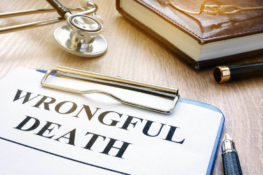 Contact Herrman & Herrman, P.L.L.C.
The legal team at Herrman & Herrman, P.L.L.C., understands the pain of losing a loved one. We are sensitive to your situation and will handle all the legal work so that you can focus on healing while we aggressively pursue justice on behalf of your lost loved one.
We have four conveniently located offices in Texas, including Corpus Christi, Corpus Christi South Side, Brownsville, McAllen, San Antonio, Houston, and Ft. Worth, or we can arrange to meet at a location that works best for you. We also have Spanish-speaking staff to meet your needs. Call our office at (361) 882-4357 or contact us online to schedule a free case evaluation today.