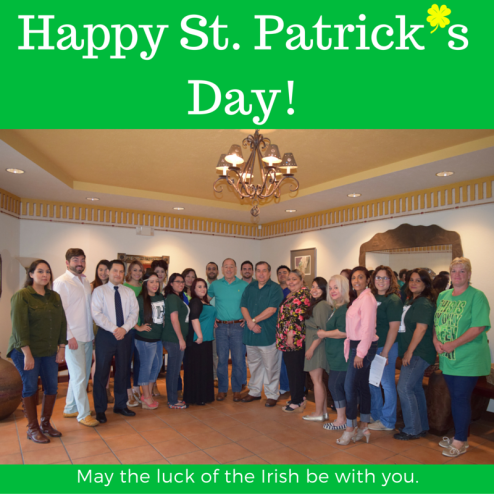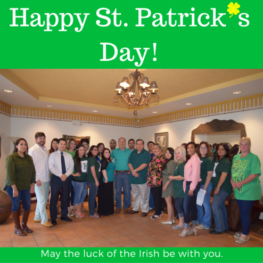 When it comes to St. Patrick's Day it's not all about wearing green or pinching someone for not wearing it. In fact, there are quite a few things that people may not know about St. Patrick's Day that could really change how you view the holiday. Here are five interesting conversation starters that you can share with friends while waiting for that green beer.
St. Patrick was neither Irish nor named Patrick!
Patrick was actually born 'Maewyn Succat' in Britain. Historians debate about whether he was born in Britain, Wales, or Scotland, in any case, it was not Ireland. He was captured by Irish raiders in the middle of an attack on his family's estate. They held him captive for a total of 6 years until he escaped back to England for religious training. He was later sent back to Ireland as a missionary. It wasn't until he became a priest that he changed his name to Patricius or Patrick, which is Latin for 'father'.
The Shamrock
St. Patrick is credited with taking Christianity over to Ireland. As a way to sell his message he used the three-leafed clover to represent the Holy Trinity; God, son, and the Holy Spirit joined together by a single stalk. This showed how the three entities could be their own yet belong to the same singular body.
St. Patrick's Day parades started in U.S.
The United States (or the colonies) can be recognized as starting the St. Patrick's Day parade. In 1762, Irish soldiers serving in the English military celebrated the holiday by marching through the city of New York. By 1848, the parade had become a staple and an official city tradition.
March, 17th.
March 17th is usually thought to be the day of his birth, however, that is far from the truth. The date actually refers to the day he died. As a priest, the day of his death can be seen as his subsequent entrance to heaven. It is because of this notion that people celebrate the 17th.
Green or Blue?
The color associated most with St. Patrick is actually the color blue, not green. In many artworks he is shown wearing blue vestments. Many Irish flags, coat of arms, and jerseys also represent the country with the color blue. It was not until later, during the 1798 rebellion, that the clover became the symbol of nationalism. Between the clover and the greenness of the countryside, the color blue became a thing of the past as the country is now referred to as the 'Emerald Isle'.
Now that you know a thing or two about St. Patty's Day, here are some things you can do around town if you're feeling lucky:
Test your luck on the Aransas Queen Casino! The recently opened gambling boat has over 150ft. of gambling slots and table games.
Cassidy's Irish Pub, located downtown, is another hot spot for St. Patrick's Day serving their famous green beer and playing some authentic Irish music.
Enjoy an evening of fun at The Vintage Easel with friends and fine art. They will have an art class today at 6:30 PM where they will paint a St. Patrick's Day skull.
Share this blog for good luck!