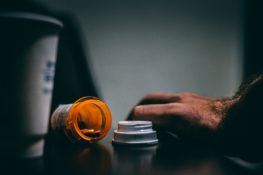 Zantac is a popular medication that treats heartburn and acid reflux. However, the FDA ordered in April 2020 that manufacturers and distributors pull the drug from shelves and cease prescribing it. The FDA found that this medication and the over-the-counter generic version ranitidine contained significant NDMA, a probable carcinogen. Zantac and ranitidine have been linked to the development of cancers, specifically stomach, liver, and bladder cancers.
Zantac and NDMA
The FDA found that Zantac pills contain unsafe amounts of NDMA (N-nitrosodimethylamine), an organic compound that is probably carcinogenic to humans. Experimental lab results show that NDMA is carcinogenic to animals. NDMA is associated with a wide range of cancers, including liver cancer, throat cancer, lung cancer, stomach cancer, bladder cancer, cancer of the kidney or renal cancer, leukemia, and lymphomas.
Alternatives to Zantac
Suppose you have been using Zantac or ranitidine for treatment of heartburn or excess stomach acid. In that case, it is advisable to stop consumption of the medication and talk with your doctor about other options. The FDA has recommended several alternative drugs that have not been shown to contain NDMA, including Pepcid, Nexium, Tagamet, Prevacid, and Prilosec. Each of these medicines may be effective in reducing your heartburn or stomach acid production.
What Should I Do if I Believe My Cancer is a Result of Zantac?
If you or a loved one developed one of the cancers linked to NDMA and you suspect that treatment with Zantac may have been involved, you may have legal options. Lawsuits have already been filed against several drugmakers, including Sanofi, on the basis that drug makers had a duty to the public to warn them of potential risk. If you've developed cancer and you have incurred exorbitant expenses or quality of life decrease, as a result, contact an experienced personal injury attorney in your area. An attorney familiar with Zantac and other drug-related negligence cases will be able to help you win the compensation you deserve.
Contact Herrman & Herrman P.L.L.C. at 361.882.4357
Our firm is equipped with over 100 years of combined experience handling personal injury cases across Texas. Our outstanding record of favorable settlements and verdicts includes over 20,000 successfully resolved cases. Once we take on a case, we are relentless, and you can rely on us to pursue full compensation for you.
You can trust our attorneys to be compassionate and professional.
We will fight hard to obtain a fair settlement for you.
Our firm represents the injured and families who have lost a loved one due to others' negligent acts.
We serve as counsel in a range of injury cases – including car, truck, motorcycle, bicycle, pedestrian accidents, premises liability cases, product liability cases, and medical malpractice claims.
We have the ability to dispatch the Herrman & Herrman Accident Investigative Team to the crash scene to start an investigation and preserve critical evidence.