Alice Car Accident Injuries Lawyers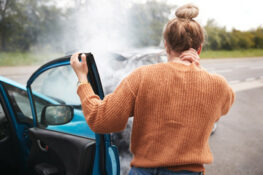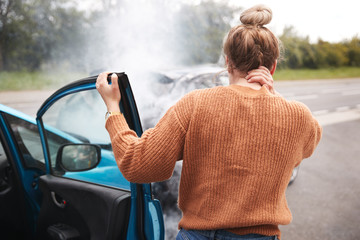 Our knowledgeable injury lawyers at Herrman & Herrman can help you pursue a full financial recovery if you have sustained back or neck injuries in a car crash in Alice. We understand how these injuries can turn your life upside down. With more than 100 years of combined legal experience, our attorneys have the knowledge, skills, and resources to protect your rights and interests.
When you contact us following a car accident, we can dispatch our Accident Investigative Team to begin securing and preserving evidence from the accident scene. Our track record of obtaining successful results on behalf of clients is reflected in the numerous reviews former clients have left for us on Google, Facebook, and other social media platforms.
If you have sustained neck and back injuries in a car crash in Alice, TX, contact Herrman & Herrman, PLLC today for a free consultation. Our firm has many office locations, including Houston, two locations in Corpus Christi, as well as offices in Brownsville,  Corpus Christi South Side,  McAllen, San Antonio, Houston, and Ft. Worth,  We have a Spanish- and English-speaking staff to better serve our clients.
Common Car Accident Injuries in Alice
Car accidents can happen anywhere, including in Alice. Unfortunately, while no one ever wants to be in a car accident, they are all too common. Because these types of incidents are so common, there are numerous types of injuries that can be incurred because of them. Learning about and understanding the common types of car accident injuries is one critical step in avoiding car accidents.
Contact us now if you suffered an injury as a result of a car accident and you are not at fault. You may be able to win back costs in a Texas car accident lawsuit with the help of Herrman and Herrman, Alice's personal injury lawyers.
What are the Most Common Car Accident Injuries in Alice?
Knowing what to look for if you or a loved one is in a car accident is a useful tool in assessing and treating injuries. Here are some of the most common car accident injuries in Houston.
Head Injuries
Head injuries are some of the most common car accident injuries and also some of the most dangerous. Head injuries result from a strong impact on the skull and face. In mild cases, you may have a concussion. However, in more severe cases, you may develop hearing loss or brain damage.
Traumatic Brain Injuries (TBIs)
Traumatic brain injuries, or TBIs, are impact injuries that affect your brain and that can cause lasting effects. On the mild end, traumatic brain injuries can last temporarily, while on the more serious end, they can numbness or permanent nerve damage.
Neck Injuries
Neck injuries are those injuries that occur in a car accident when you suffer a blow to the neck. These can be very dangerous because of the neck's proximity to the spinal cord. A neck injury can also include muscle or ligament damage.
Spinal Cord Injuries
Spinal cord injuries occur when damage is done to the spinal cord, one of the major nerve centers in your body. Your spinal cord affects your mobility and control of your limbs. Spinal cord injuries can cause permanent changes in strength and paralysis.
Burn Injuries
Burn injuries result from flames or heat from car accidents making contact with the skin. Burn injuries can be first, second, or third degree and have corresponding levels of severity.
Soft Tissue Injuries
Soft tissue injuries refer to injuries to muscles, ligaments, and tendons. These "soft tissues" in the body may be damaged from exercise, sports, or in some cases, car accidents.
Fractures
Fractures are breaks, usually of bones. Fractures can result from sudden impacts, as in car accidents. They can also be the result of low bone density or osteoporosis.
Lacerations
Lacerations are scrapes, cuts, or scratches across the body. Lacerations usually refer to cuts that are deeper and caused by sharp objects like shards of glass, which can be common if your windows or windshield shatter on impact.
Internal Organ Damage
Internal organ damage is a type of injury that is not always visible. This can happen in car accidents with violent impacts and include internal abdominal bleeding or organ punctures. These need to be treated in a hospital or by medical professionals immediately.
Nerve Damage
Nerve damage is one of the most dangerous effects of violent car accidents. Nerve damage can be permanent or can last a long time and can cause paralysis, numbness, and tingling.
Whiplash
Whiplash is a common neck and nerve injury that can result from a car accident or even from an abrupt car braking. Whiplash is usually not severe and can cause temporary numbness or tingling.
Arm & Leg Injuries
Arm and leg injuries are some of the most common car accident injuries. These extremities can suffer bruising, lacerations, sprains, and fractures.
Penetrating Injuries
Penetrating injuries are wounds that result on the body from objects piercing the skin or muscle. This includes punctures, cuts, scrapes, and even impalement.
Delayed Car Crash Injuries
Sometimes, you may not realize your car accident injuries right away. Directly after the fact, you may notice injuries like fractures, bruising, laceration, or penetration wounds. However, you should be on the lookout for delayed symptoms of injury. These delayed symptoms can be indicative of harsh damage, so you should take them seriously. Some of the delayed symptoms you could experience include the following:
Difficulty concentrating or remembering information
Clouded thinking
Headaches
Blurry vision
Dizziness or nausea
Lack of energy
Difficulty sleeping or oversleeping
If you experience the above symptoms, it could mean that you have lasting, invisible damage from your car accident, and you should seek medical attention as soon as possible. They could point to a traumatic brain injury or nerve damage.
How Does Emotional Distress Factor into My Alice Auto Accident Case?
Anyone who has been in a car accident before knows that the event can cause lasting emotional damage and distress. This emotional distress does factor into your Alice auto accident case. A good personal injury lawyer will inform you of all the costs you are eligible to recover as the victim of a car accident. This does include pain and suffering, which should include a payout for the emotional distress and mental trauma of your car accident.
How Do Car Accident Injuries Happen in Alice?
Car accident injuries can only result from, well, car accidents, and car accidents in Alice are all too common. Car accidents can be caused by numerous factors. Some of the most common causes of car accidents in Alice include the following:
Inexperienced drivers
Drivers under the influence
Texting while driving
Inclement weather
Road rage
Distracted driving
Driving while tired
Speeding
Poor signage or visibility
Who is Liable for My Car Accident Injuries?
In the case of an automotive accident, the negligent party is who is liable for the accident and the resulting property damage and injuries. Proving liability and negligence is one of the key tenants of a car accident legal case. When you contact an experienced personal injury or car accident attorney team, the aim of your legal case will be to prove that you are not liable for the car accident and, therefore, not liable for the car accident injuries. If it is proved that you were not liable for the car accident, you can recover costs associated with your car accident, as well as lost wages, loss of love, if applicable, and pain and suffering.
What Should I Do if I Was Injured in a Car Accident in Alice?
If you were in an auto accident in Alice, you should make sure to get medical attention immediately. You should also be sure to cooperate with all first responders to ensure that you avoid as much damage as possible. After your injuries are tended to, and you are properly treated, then you can think about contacting legal representation to help you win back costs from your accident if you are not at fault.
Contact our motivated and experienced car accident and personal injury attorneys at Herrman and Herrman, P.L.L.C. for help. Our legal team has a proven track record of supporting and representing individuals from Corpus Christi, Corpus Christi South Side, Brownsville, McAllen, San Antonio, Houston, Ft. Worth, and all across Texas.
We provide legal representation to people who have been injured by others' negligence in a range of cases, including car accidents, motorcycle accidents, pedestrian accidents, premises liability cases, workplace accidents, and slips and falls.
The quicker we start working on your case, the better able we will be to protect your rights to seek full compensation. You can contact us at 844-426-3000 for a free initial consultation on your case.
Talk to an Alice Car Accident Lawyer
If you or your loved one has suffered a debilitating back or neck injury in a car accident in Alice, Call Herrman & Herrman at (361) 882-4357 or contact us online today for a free, no-obligation case review with a compassionate car accident lawyer.
Learn more about your legal rights and options for recovering financial compensation from the party at fault for the crash and the physical harm you have endured.