Multi-Car Pileup Crashes in Beeville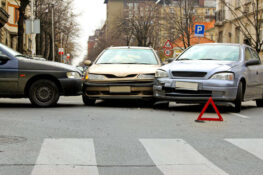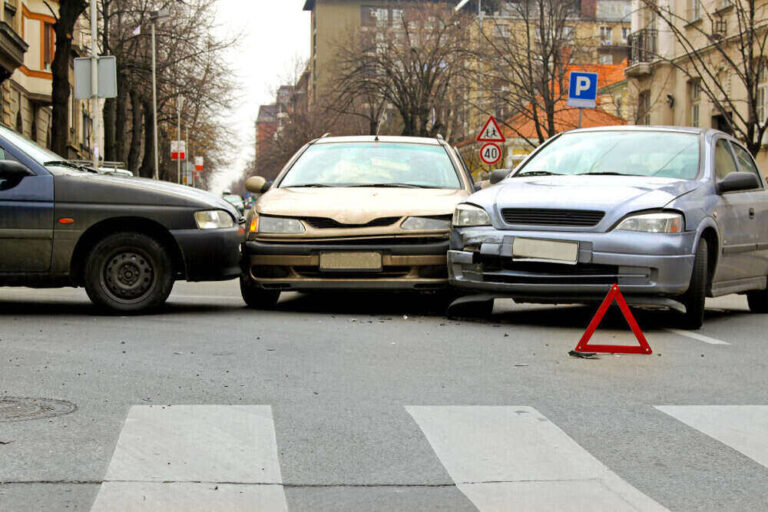 A multi-car pileup is one of the most frightening and potentially devastating types of motor vehicle accidents that can occur.
When a multi-car pileup occurs, vehicle occupants are much more likely to sustain serious or life-threatening injuries. It's more challenging to determine who was liable when many different parties are involved. Several drivers may be partly at fault.
If you were involved in a multi-car wreck in Texas, you need help from a qualified car accident lawyer who can handle every aspect of your case. At Herrman & Herrman, our dedicated Texas attorneys have more than 100 years of combined experience handling all types of accident claims, including complex multi-car accident cases. 
We can review the details of your accident and help you determine the proper steps to take. Contact us for a free initial consultation.
What Causes Multi-Car Pileup crash in Beeville, Texas?
A multi-car pileup occurs when three or more vehicles are involved in a single wreck. Multi-car crashes may result in serious or life-threatening injuries. They frequently happen due to:
Excessive speed

 — When drivers exceed posted speed limits or drive too fast for road or weather conditions, they have less time and space to react to potential hazards or sudden changes in traffic flow. A split second can often be the difference between avoiding a crash. Drivers who speed are frequently at fault in multi-car pileups.

Failure to adjust to road conditions

— When traffic is dense or adverse weather makes the road slippery; drivers should slow down and leave more distance between themselves and other vehicles. Standing water on a road can cause a speeding driver to hydroplane and spin out of control. Drivers who fail to reduce their speed in hazardous driving conditions are more likely to crash and cause pileups. 

Tailgating and following too closely

 — Drivers who tailgate or follow too closely are especially likely to have rear-end accidents when vehicles in front of them slow or stop abruptly. In many cases, a series of drivers following too closely behind each other can result in a pileup when two cars crash and cause a chain reaction of rear-end collisions.

Driving while distracted, intoxicated, or drowsy

 – Drivers who are impaired by distractions, drowsiness, or the effects of dangerous intoxicants are more likely to overlook imminent road obstacles and crash. If an exhausted, distracted, drunk, or high driver fails to recognize an existing accident in advance, they can easily run straight into the wreckage and make things worse.

Defective car parts

 — When critical vehicle components such as airbags, tires, brakes, or steering systems are defective, they can fail and cause accidents and injuries. A brake failure or tire blowout can trigger an accident and a multi-vehicle pileup.

Inclement weather

 — Extreme weather such as dense fog, high winds, freezing cold, dust storms, and heavy rain can reduce visibility. When drivers drive too fast or make risky maneuvers in adverse weather conditions, they are more likely to lose control and crash into nearby vehicles.
How Do Insurance Companies Determine Who Is at Fault in a Multi-Car Pileup?
With three or more vehicles involved and the potential for multiple injuries, insurance claims after a multi-car pileup tend to be especially complicated. In a multi-car wreck, insurance companies often use the following types of evidence to determine who has financial liability:
Photos of the scene

 – Photographic evidence from the accident scene can be useful after a multi-car accident. Investigators can use details such as crash damage patterns, skid mark locations, and the relative positions of the vehicles involved to infer the most likely causes of the crash.

Video footage

 — If video footage is available from traffic cameras, nearby security cameras, or personal dash cams, it can provide important evidence of the cause of a multi-car pileup case. Depending on the position of the available cameras, video footage may be able to show exactly how each separate collision in the pileup occurred.

Eyewitness statements

 — Eyewitnesses who saw the crash occur can offer useful information after a multi-car wreck. Eyewitness statements can provide unbiased details to help police corroborate accounts of what occurred.

Expert witness testimony

 — Accident reconstruction specialists can provide insights into the causes and effects of a multi-car pileup. Expert witnesses often help investigators determine who was at fault.

Medical records

— Your medical records and the medical records of other individuals who were injured in a crash can be an important sources of information. Medical records can help document the seriousness of injuries of the accident victims. 
Common Multiple-Vehicle Accident Scenarios
Here are some common examples of accident scenarios that result in multi-car pileups:
A negligent driver causes a single-car accident that blocks the road and causes a pileup before other drivers can slow down

A two-car accident such as a rear-end collision or rollover accident results in widespread wreckage that other drivers cannot avoid hitting.

An accident involving a large truck leaves a large trailer sprawled across multiple lanes of traffic.

A commercial truck accident results in cargo spillage, which leaves debris on the road that causes additional crashes.

A rear-end accident in dense traffic causes a chain reaction of other rear-end collisions among vehicles in the same lane.

A failure-to-yield accident occurs at an intersection, resulting in other drivers veering into the wreckage in the intersection from different angles.

Defective vehicle components cause a driver to lose control and spin dangerously into other vehicles nearby.

A driver who is drunk and dangerously drowsy crosses the centerline and collides head-on with oncoming cars, causing a multi-car pileup.
How to Protect Yourself in a Multi-Car Pileup Crash
You can still take certain proactive measures to avoid collisions, protect yourself and reduce the damage as much as possible.
Here are some tips for keeping yourself safe in a multi-vehicle pileup scenario:
Minimize the damage as best you can

 — If there's no way to avoid a multi-car collision, you can do what you can to avoid the worst possible outcome. If you can, try to steer away from vehicles and into less-damaging objects, such as bushes or guardrails. If you notice any pedestrians, cyclists, or motorcyclists, do your best to steer clear of these more vulnerable road users.

Stay in your car until it's safe

 — Your first instinct after a crash is to get out and survey the damage. However, if your vehicle is in an active lane of traffic, you should wait until it is safe to leave your vehicle and move to a safe location off the roadway. Keep your seatbelt fastened and wait until you are certain it's safe before going outside.

Put your hazard lights on

 — While you remain in your car and wait until it is safe to exit, put your flashing hazard lights on. Hazard lights are particularly useful in dark or low-visibility settings. They can warn other drivers to approach with caution and steer clear of the accident.

When you exit your car, move away from the crash

 —Avoid standing in between wrecked vehicles, on the shoulder of the road, or in front of a barrier, as you could be severely injured or crushed if another vehicle collides into or near the pileup.
How a Car Accident Attorney Can Help with Your Multi-Car Accident Case
If you were involved in a multi-car accident, you may be dealing with serious injuries and wondering how you will obtain the compensation you need. Fortunately, you can rely on a trusted personal injury at Herrman & Herrman to help you:
Understand your legal rights and the options available to you

Determine whether you have grounds for a personal injury case and how much your case could be worth

Conduct an independent investigation into the accident to uncover evidence and determine who was at fault

Communicate with insurance adjusters, third-party attorneys, and other parties so you can avoid statements that could jeopardize your case

Use your medical records and other evidence to support your claim for compensation and demonstrate the financial liability of others involved.

Negotiate forcefully with insurers on your behalf and, if necessary, file a lawsuit and seek compensation from those responsible for the multi-vehicle accident.
Contact a Beeville Multi-Car Pileup Accident Attorney Today
The best way to understand your legal options after a multi-car pileup in Texas is to consult with a knowledgeable car crash attorney at Herrman & Herrman. 
Our law firm has extensive experience in personal injury law, having handled more than 20,000 cases. We have office locations in Ft. Worth, Brownsville, McAllen, Corpus Christi, Corpus Christi South Side, San Antonio, and Houston. Herrman & Herrman has Spanish-speaking and English-speaking staff, so you can discuss your legal matter in the language that you feel most comfortable speaking.
Contact the dedicated lawyers of Herrman & Herrman today for a free initial case review.