Beeville Inadequate Truck Maintenance Accident Lawyer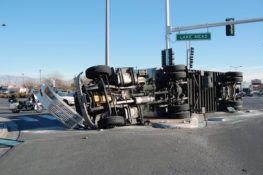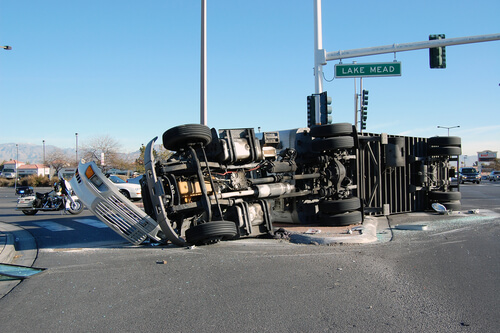 The owners of commercial trucks in Beeville, Texas, have a legal obligation to perform system maintenance and repair of the cabs and trailers they put on the road.
Unfortunately, many trucking companies fail to uphold this responsibility, as shown by the high percentage of commercial vehicles that fail roadside inspections in Texas and are ordered off the road each year for repair.  Inadequately serviced trucks contribute to many truck accidents in Texas each year.
If you have been injured or lost a loved one in a truck accident, you may be entitled to seek compensation from a trucking company that failed to maintain its vehicle.
The experienced truck accident attorneys at Herrman & Herrman P.L.L.C. have repeatedly seen the harm that negligent truck drivers and trucking companies cause in the Rio Grande Valley and throughout Texas.
If an unsafe truck caused your injuries, let our injury lawyers hold the trucking company accountable and seek compensation to cover your medical bills and other losses.
We are committed to helping truck accident victims and their families in Houston, Corpus Christi, Corpus Christi South Side, Brownsville, McAllen, San Antonio, Ft. Worth and across all of Texas to pursue full compensation to recover after a serious accident. Contact us now to get help!
What If the Beeville Truck that Hit Me Had Insufficient Maintenance?
If you were injured in a truck accident because the truck lacked proper maintenance, such as a faulty brake, you might have a legal right to seek compensation for your medical bills and other expenses. You may claim compensation for medical bills, lost income from missed work, and future lost income if you cannot return to work.
However, you should not expect the trucking company or its insurer to admit voluntarily that your injuries were due to a truck that was unsafe and overdue for maintenance. The mechanical issues that caused the accident may not be obvious to the overworked police officer trying to finish an accident report.
Proving that a tractor-trailer or other large truck was inadequately maintained requires an experienced lawyer with the resources to pursue a full investigation. At Herrman & Herrman, our attorneys have the resources and commitment to pursue a complex truck crash investigation wherever it leads.
To document how a mechanical failure harmed you and your family, we may bring in independent truck industry experts to assist if the investigation requires technical expertise. Our attorneys understand what evidence to look for to prove negligence in these complex cases.
Beeville Truck Maintenance Requirements
The owners of commercial trucks are generally required by federal law and Texas Motor Carrier Safety Regulations to do periodic inspections, repairs, and maintenance of the vehicles.
The goal of keeping truck tractors and trailers in a safe operating condition is to prevent mechanical failures and the injuries and fatalities caused by them.
Every commercial truck is required to be inspected at least every 12 months, according to regulations. In addition, commercial vehicles are subject to roadside inspections.
According to the Federal Motor Carrier Safety Administration (FMSCA),  inspectors with the Texas Department of Public Safety and FMSCA performed a total of 536,000 roadside inspections on trucks and other commercial vehicles in Texas in the fiscal year 2016.
In some counties with high volumes of truck traffic in Texas, inspectors carry out more than 20,000 roadside inspections each year. Of the vehicles inspected, 20 percent vehicles had safety violations that were serious enough that they were ordered off the road for repair.
That is a telling statistic about how many inadequately maintained and unsafe trucks are traveling Texas roads and highways.
Our experienced truck accident attorneys have the knowledge to investigate a truck accident and determine whether insufficient maintenance of the truck or trailer was a contributing factor to the crash.
Trucking companies must keep track of inspection, repair, and maintenance records for one year at the location where the vehicle is garaged and for six months after the vehicle is sold or scrapped.
Commercial truck drivers are required to fill out post-trip inspection reports listing any conditions that the driver found or had reported that would cause a crash or breakdown, according to the Texas Motor Carrier's Guide to Highway Safety. The reports cover numerous parts of the truck, including:
The reports cover numerous parts of the truck, including:
brakes, including trailer brake connections
steering mechanism
tires
lights and reflectors
horn
windshield wipers
rearview mirrors
coupling devices
wheels and rims.
These reports may provide evidence indicating that a trucking company was aware or should have known of a maintenance issue and had the problem repaired before it resulted in an accident. When we start working on an accident case, our lawyers will move quickly to secure truck maintenance records before the records are discarded or destroyed.
At Herrman & Herrman, P.L.L.C., we have formed an Accident Investigative Team that we dispatch to the scene of a serious commercial vehicle accident to start gathering evidence. We will perform a thorough investigation after a truck accident that caused serious injuries or fatalities.
Contact a Beeville 18-Wheeler Accident Attorney.
If you have been harmed in a truck accident, you should seek help from a law firm with the resources and experience to pursue a truck accident investigation. Contact our truck accident attorneys in Corpus Christi, Corpus Christi South Side, Brownsville, McAllen, San Antonio, Houston, and Ft. Worth for help.
You want the experience of our commercial truck accident attorneys at Herrman & Herrman, P.L.L.C. on your side. Contact us at 844-426-3000 for a free initial consultation.