Falfurrias Trucking Brake Adjustment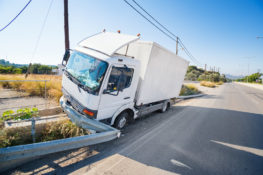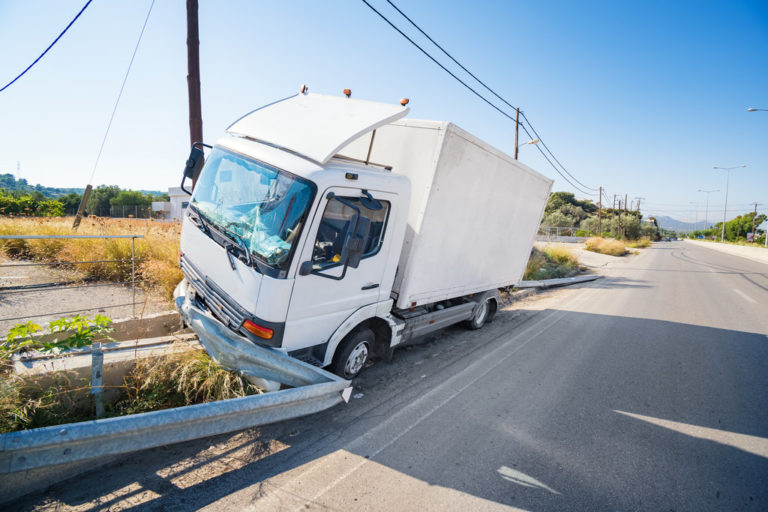 Brake adjustment is a critical part of vehicle maintenance on large trucks. Brake problems, including air brakes that are out of adjustment, were identified in nearly 30 percent of trucks involved in crashes, according to the U.S. Federal Motor Carrier Safety Administration. When the brakes on a large truck fail and cause the vehicle to hit other vehicles, the results can be devastating.
Tractor-trailers and other 18 wheelers are much larger and heavier than cars. Collisions involving large trucks can cause the people in passenger vehicles serious injuries and even life-threatening injuries. Texas law requires commercial truck drivers and trucking companies to maintain and operate trucks in a safe condition to protect others on the road. When trucking companies fail to maintain truck brakes and negligently cause tragic accidents, they should be held accountable. A truck accident lawyer at Herrman & Herrman is ready to assist.
At Herrman & Herrman, P.L.L.C., we have more than 100 years of combined experience fighting for the rights of accident victims across Texas. Our knowledgeable and compassionate truck accident attorneys have the experience to handle all the details of your case and help you seek full compensation. Our experienced accident investigation team has the resources to investigate your case and uncover the critical details about a brake failure to prove your claim.
No matter whether you live in Corpus Christi, Corpus Christi South Side, Brownsville, McAllen, San Antonio, Houston, and Ft. Worth  or other areas across Texas, the truck injury attorneys at Herrman & Herrman are dedicated to serving you. We provide our clients with the personalized attention you deserve. We're also deeply invested in the communities of Texas.
Contact Herrman & Herrman today to discuss your legal options for seeking compensation after a serious accident. Our Spanish- and English-speaking staff are ready to serve you. To schedule a free, no-obligation consultation, contact us at (361) 882-4357 or online.
Understanding Brake Adjustments in Semi Trucks in Falfurrias
Large truck operators who drive vehicles such as semis, tankers, or 18-wheelers depend on their vehicles to function properly. A well-maintained truck helps truckers deliver their cargo to its destination on time and helps keeps them safe and prevent injury to others on the road.
Knowing how to adjust truck brakes is critical for any trucker. Failing to properly maintain all components of a large truck violates numerous state and federal laws. When drivers and their employers fail to keep their truck in good working order – including routinely adjusting the brakes – it can lead to serious accidents. If the brakes fail and cause an accident, the trucking company and its employees may be held responsible for any injuries.
Brake systems on trucks like tractor-trailers and semis require special care because they are different from brakes on typical passenger vehicles. For example, cars usually have hydraulic brake systems, while large trucks often have air brakes.
These kinds of brakes are designed to help trucks that weigh thousands of pounds slow down. They are particularly useful when the driver has a trailer attached to the cab. Trucks equipped with air brakes feature hoses that run along the trailer and to each wheel to help the entire vehicle – including the connected trailer – stop or slow down.
These complicated brake systems require adjustments and other kinds of maintenance at many different points in the system. For instance, each wheel has a brake chamber with a connection to the compressed air tubes, in addition to a push rod and brake shoe, which all work together to make the wheel stop. If any of these components fail—for example, if either the brake shoe or push rod is out of adjustment – then the truck might not be able to slow down in time to prevent a collision.
What to Look for When Adjusting Your Semi-Truck Brakes in Falfurrias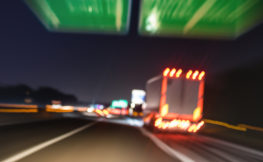 If you operate a truck, it's your responsibility to make sure you can do so safely. Any time you inspect your truck's brakes, it's critical to check the vehicle's performance, as well as the function of specific components of the brake system. A good place to start is making sure the brakes on your 18-wheeler or other large trucks are properly adjusted according to the Federal Motor Carrier Safety Regulations.
The FMCSA truck brake adjustment guide establishes standards for commercial truck brake adjustments, such as the required length of pushrods and the stroke length. The standards are an important brake adjustment tool for semi-trucks and outline truck performance requirements.
For example, the truck must be able to drive at 20 miles per hour and then come to a complete stop within a certain number of seconds, depending on the size of the vehicle. The federal regulations calculate the brake force that's necessary for the truck to stop based on a percentage of the truck's weight.
Other potential problems that are important to look for when checking whether the truck brakes are properly adjusted include:
Air leaks in the brake chamber
Tires that might tear or blow out because they are worn down or inflated to the wrong pressure, forcing the driver to rely on the brakes to regain control of the vehicle
Loose or missing brake components or other mechanical parts
Excessive weight or improperly loaded cargo, which can put stress on the brakes and cause them to malfunction
Best Tools and Practices for Adjusting Truck Brakes in Falfurrias
One of the best ways to makes sure your brakes are properly adjusted is to take your truck in for regularly scheduled maintenance. Truck drivers often rely on mechanics and other maintenance professionals for routine checks of their semi-truck brake adjustment and other systems. This routine maintenance is not only a federal requirement but also critical to keeping truck drivers and others on the road safe.
It's important for truck drivers to understand the basics of how their vehicle works, so they can perform required pre-trip inspections and identify any mechanical issues as soon as possible. This is especially helpful for long-haul trips.
Using the Federal Motor Carrier Safety Regulations and other industry guidelines, a truck driver can monitor the different parts of the truck's brakes. For example, the driver can use a stopwatch to make sure the truck stops in the amount of time specified in the regulations based on the truck's weight. It's essential to check a truck's stopping time when it has a load of cargo and when the trailer is empty.
The stroke length of the brake's pushrod is another critical part of a truck's braking. Believe it or not, a measuring tape is a semi-truck brake adjustment tool. Measuring the stroke length is usually a simple procedure that involves checking if the length at each wheel meets federal requirements.
How a Falfurrias Truck Accident Lawyer Can Help You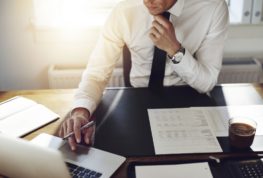 If you or a loved one has been in a serious wreck involving a large truck, contact a Falfurrias trucking accident attorney at Herrman & Herrman. Collisions involving semis and big rigs are more complicated than crashes involving passenger vehicles. As a consequence, victims who try to handle insurance claims on their own often meet with frustration and rejection.
You don't have to face this frightening situation alone. An experienced Falfurrias truck accident attorney at Herrman & Herrman can handle all the details of your claim and help you pursue maximum compensation.
A skilled Falfurrias attorney can help you file claims against all the parties responsible for your injuries. A reason that large truck wrecks are often so much more confusing than typical crashes is that multiple parties may be liable. If the trucker failed to adjust the truck brakes or acted negligently in some other way like driving drunk, then the driver might be liable. The truck driver's employer may also hold some responsibility. The owner of the trailer may be liable if mechanical issues with the trailer caused the accident.
Our Falfurrias truck crash lawyers at Herrman & Herrman will investigate whether any other companies or individuals might be liable as well. The manufacturer of the truck or its brake system might be responsible if a defect or design error contributed to the crash. The people that maintain the truck, the truck's owner, the company that loaded the truck's cargo, or even a government entity might be liable, depending on the details of the accident.
Each of these parties may try to blame others for the accident, making it challenging for victims to get a clear idea of who is to blame. A skilled Falfurrias trucking accident lawyer can cut through the nonsense and help you determine who may be financially liable for the accident. Then they'll gather evidence to support that determination.
Your attorney will take over the mountains of paperwork needed to file a claim for your injuries, negotiate with insurers on your behalf, and fight for your rights in court if needed.
If you have suffered serious injuries due to a Falfurrias trucking accident, contact Herrman & Herrman right away. We're here to help you fight for just compensation. Contact us today at (361) 882-4357 or online to schedule your free consultation.
Our firm has offices in the following locations: Corpus Christi, Corpus Christi South Side, Brownsville, McAllen, San Antonio, Houston, and Ft. Worth , TX.