What to Do After a Truck Accident in Floresville
Hiring a Floresville personal injury attorney immediately after an accident involving a tractor-trailer or other large truck is very important because the trucking company and its insurance company will always investigate the crash before you or your lawyer can. This head start gives them an advantage in defending against a personal injury or wrongful death claim.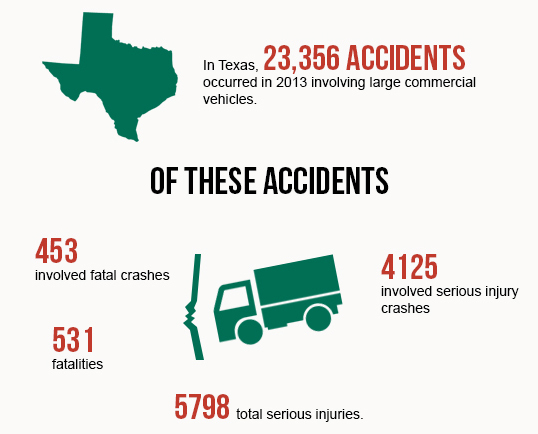 Texas highways are filled with commercial trucks, including oil delivery vehicles. Texas saw an eight percent increase in motor vehicle fatalities from 2009 through 2013. This increase appears to coincide with the state's fracking and oil drilling boom.
Government data does show a significant increase in these types of accidents in areas surrounding the Permian Basin, the Barnett Shale, and the Eagle Ford shale.
Some commercial trucks, including oil delivery rigs, have dangerous safety issues that violate truck driving rules, including bald tires, defective brakes, inoperable safety lights, mechanical problems, unqualified drivers, or drivers operating under the influence of drugs and alcohol.
Hire a Houston Truck Accident Attorney
Floresville truck accident attorneys at Herrman & Herrman, P.L.L.C., have handled many serious truck accident cases in which the insurance investigator or the trucking company attorney are at the crash site even before the police arrive! More and more police use vehicle cameras.
When we obtain the videos, we see the police car pull up, and the truck driver is already standing outside of his truck talking with somebody later identified as an insurance company representative or an "early response team" defense lawyer.
Most serious truck accident injury or wrongful death cases involve an entire team of accident reconstructionists, investigators, and lawyers sent to the scene immediately after the crash occurs. This is certainly legal, but it shows that insurance companies routinely investigate truck accidents immediately after they occur.
To protect your legal interests, we recommend that you contact a fatal truck accident lawyer at Herrman & Herrman, P.L.L.C., immediately. We will make sure that all electronic control modules or "black boxes" are downloaded, and that key evidence is preserved.
It's important to understand that while individuals injured in a trucking accident are still recuperating in the hospital or at home, insurance company investigators are talking to witnesses and the investigating police officers.
Insurance company lawyers are reviewing critical documents for safety violations. These critical documents can be legally destroyed after the minimum holding period for them has passed!
The Corpus Christi truck accident lawyers at Herrman & Herrman, P.L.L.C., recommend that you or a close member contact us immediately so that we can take the steps needed to preserve critical evidence and protect your interests.
If you're not quite ready to contact an attorney, you can immediately mail or fax the following letter to preserve critical evidence. Send this letter to the truck company, truck driver, and trucking company's insurance company. That's what we can do on your behalf as well.
Our firm has offices in the following locations: Corpus Christi, Corpus Christi South Side, Brownsville, McAllen, San Antonio, Houston, and Ft. Worth , TX.
Preserve Truck Accident Evidence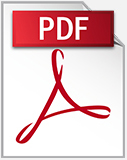 To protect your interests, we've provided you with the letter that our firm uses to attempt to preserve critical evidence before it's destroyed.