Hebbronville Distracted Driving Attorney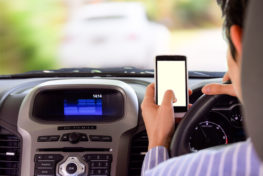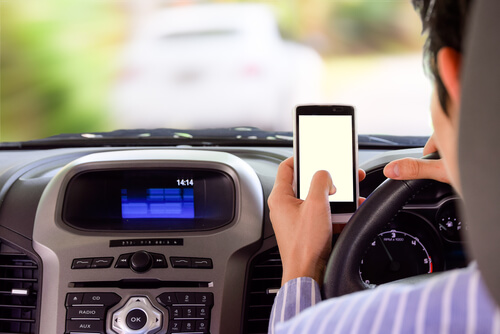 Distracted Driving Accidents In Hebbronville
With the prevalent use of cell phones, distracted driving has become a major safety concern on the nation's roadways. In 2014, an estimated 431,000 people were injured in automobile accidents involving distracted drivers. In the state of Texas, 442 people were killed in wrecks involving distracted driving in 2014. Additionally, the Texas Department of Transportation reports that driver inattention was a contributing factor in 86,628 accidents in 2013.
Our Hebbronville Auto Accident Lawyers Hold Negligent Drivers Accountable
Drivers who have engaged in negligent driving behavior must be held accountable for their actions. At Herrman & Herrman, P.L.L.C., we take our duty to clients very seriously, and we aggressively pursue justice for our clients. The actions we undertake for our clients include:
A full investigation into the facts surrounding the collision.
An independent accident investigation by an accident reconstruction expert if needed.
Gaining access to the cellphone records of the negligent driver.
A full evaluation of the extent of the injuries and the prognosis for a full recovery.
A complete evaluation of all damages, including both economic and non-economic.
A full review of the auto insurance policies of both the at-fault driver and the client to determine policy limits.
A valuation of the assets of the negligent driver, when necessary.
Contacting the at-fault driver's insurance company and negotiating the terms of a settlement.
Taking the case to civil court if the insurance company fails to pay fairly, and in a timely manner.
What Constitutes Distracted Driving in Hebbronville
Distracted driving is doing anything that diverts attention away from the important task of operating the vehicle safely. Any type of distraction can endanger the driver, passengers, and other motorists on the road.
Common types of distraction include:
Eating or drinking
Adjusting a GPS
Adjusting radios or CD or MP3 players
Conversing with passengers
Combing hair or applying makeup
Reading
Watching videos
According to the U.S. government, texting is the most alarming type of distraction as it involves all three types of distractions: manual, visual, and cognitive attention. Drivers engaging in this type of activity triple their risk of becoming involved in texting and driving crashes. Sadly, drivers in their 20s account for 27 percent of the distracted drivers killed in car crashes.
Answers to your Questions about Hebbronville Texting While Driving Accidents
Distracted Driving Accidents
You have probably observed these drivers yourself, drifting out of lanes or creating other dangerous situations. Most drivers choose to follow the rules of the road and wait to read or respond to a text message until at a full stop, or will pull over if there is an urgent message. Unfortunately, statistics show us that not everyone has the safety of others as their primary concern. Were you hit by a texting driver? Get in touch with our firm for professional legal help to resolve your issue of compensation.
Types of Hebbronville Motor Vehicle Accidents caused by Texting Drivers
The texting driver fails to observe that traffic ahead has come to a halt until it is too late, or until the impact occurs, leaving the innocent severely injured in many cases.
Intersection Accidents
A texting driver is simply not paying attention to the road ahead and is far more likely to fail to observe a traffic light or stop sign, and to travel through an intersection illegally, T-boning another vehicle, often with a deadly outcome.
Highway Accidents
A driver texting while traveling on one of our many highways in the Hebbronville area will be far more likely to drift out of lanes and side-swiped another vehicle, or cause a head-on collision.
A driver who is texting is not attentive to the task of driving and is far more likely to drift into oncoming lanes of traffic, whether in the city or on one of the many highways or rural roads in our area. Oncoming drivers have no way to predict this behavior and could pay the ultimate price.
A driver who drifts out of lanes due to inattention puts all others sharing the street, road or highway at great risk of death or serious injury. It may result in a multi-vehicle accident, with many injured or killed, based on the speed at which traffic was moving, and how the impact occurred.
Texting and Driving Crashes Are Preventable
A very high percentage of car accidents in the Hebbronville area could have easily been avoided had another driver exercised reasonable care for the safety of others. When a driver is reading or writing a text while driving, the risk to others sharing the road is extremely high. Texting while driving is a particularly dangerous form of driver distraction, as it involves all three forms of driver distraction.
Cognitive distractions are those that pull your attention off the road ahead. Manual distractions are those in which your hands are not on the steering wheel. Visual distractions are those that pull your eyes off the road ahead. A driver who is texting cannot be focused on the road ahead, or a sudden need to brake, or even a stop sign, traffic light or road hazards. Rear-end accidents and collisions in intersections, or unsafe lane driving are commonly associated with this negligent driving behavior.
Hebbronville Distracted Driving Lawyer Can Help the Victims of Distracted Driving Accidents
Anyone who gets behind the wheel of a car, truck, van, SUV or other vehicle has a duty to other motorists and pedestrians of safely operating their vehicle. Innocent people can be seriously injured or killed when a driver decides to read or send a text or email while driving, or other dangerous conduct.
At Herrman & Herrman, P.L.L.C., we believe that distracted drivers should be held accountable for the damage they cause. Our seasoned car accident lawyers help victims of automobile accidents caused by the negligence of others in Texas. We have more than 100 years of combined experience and a successful track record of recovering high-value settlements and verdicts for those we represent.
You could have been seriously injured and cannot work, or have suffered the tragedy of losing a loved one due to the actions of a distracted driver. Let us review the facts in your case, and handle the legal matters surrounding your injuries. You can trust our firm to zealously protect your rights and interests.
Distracted drivers can often be observed applying makeup, turning toward passengers and engaged in conversation, or looking down at hand-held cell phones instead of the road ahead. These drivers are far more likely to miss traffic light changes, drive erratically, be unaware of a change in traffic patterns ahead, or drift into an adjacent lane.
Injured in a car accident caused by a driver breaking the distracted driving law? Speak with our distracted driving attorney in Hebbronville for a free consultation.
If you have been injured in an accident that you suspect was caused by distracted driving, our firm can help. We will investigate the accident, collect physical evidence, locate and interview any witnesses to the car crash, and obtain cell phone records as support for the claim or lawsuit filed on your behalf.
Our experienced Hebbronville personal injury lawyers are dedicated to pursuing justice for our clients and in pursuing the maximum compensation they are entitled to receive. Contact our firm for aggressive representation in your distracted driver accident claim.
Our firm has offices in the following locations: Corpus Christi, Corpus Christi South Side, Brownsville, McAllen, San Antonio, Houston, and Ft. Worth , TX.