Hebbronville Uninsured/Underinsured Motorist Attorney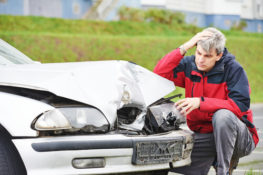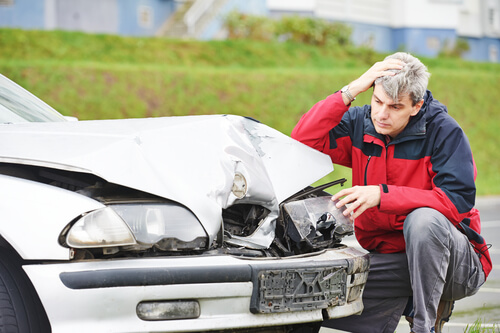 Hebbronville Underinsured and Uninsured Motorist Accident Statistics
Twelve percent of all drivers in the U.S. – or 1 in every 8 drivers – were uninsured in 2012, as reported by the Insurance Information Institute. The situation is even worse in Texas where 13.3 percent of all drivers in 2012 were uninsured. This amounts to 2.6 million uninsured drivers in Texas.
Even when a driver carries the minimum coverage required by law, it may not be enough to cover your damages if you suffer serious injuries in an accident caused by the other driver. Texas minimum liability limits are 30/60/25 – $30,000 per injured person, up to $60,000 total per accident, and $25,000 property damage per accident.
Medical expenses and property damage could easily exceed these limits in a serious accident with injuries. A driver who injures others is considered "underinsured" if his or her insurance policy limit is insufficient to cover damages caused by the accident.
If an uninsured/underinsured driver injures you in an automobile accident, do not give up hope. Your best course of action is to consult with a knowledgeable car accident lawyer as soon as possible after your accident. At Herrman & Herrman, P.L.L.C., we help accident victims pursue the compensation they deserve, even when the parties liable for their injuries are uninsured or underinsured.
Compensation Options in Uninsured/Underinsured Driver Claims
When insurance coverage is limited, the job of your auto accident lawyer is to find sources of compensation for your losses, including medical expenses, pain and suffering, and lost wages. Our team will aggressively pursue the maximum compensation through every avenue available to you, which may include:
Uninsured and underinsured motorist (UM/UIM) coverage: Bodily Injury UM/UIM may cover lost wages, medical bills, pain and suffering, disfigurement, and permanent or partial disability. Property Damage UM/UIM may cover automobile repairs, damage to any items in your vehicle, and car rental.
Personal Injury Protection (PIP): This coverage pays for medical bills, funeral expenses, 80 percent of lost income, and the cost of a caregiver for an injured person, regardless of who was at fault for the accident.
Med Pay: This covers medical expenses for all occupants of your vehicle who were injured in the accident, regardless of who was at fault. Limits are typically below $25,000.
Dedicated Advocates for Auto Accident Victims of Uninsured Motorist Hebbronville
Our advice after an accident is to not talk with insurance company representatives. Get in touch with our office and let our seasoned car accident attorneys deal with the insurance company on your behalf. We have many years of experience handling uninsured motorist accident claims, and we have successfully resolved more than 20,000 cases.
Our legal team will investigate all aspects of your accident and the level of negligence that caused it. Our goal is to recover the maximum compensation you are entitled to receive and to get you and your family back on the road to recovery. For DUI-related accidents, you can contact our drunk driving lawyer as well.
Contact us today to schedule a free appointment to let us help you assess your legal rights and options.
Our firm has offices in the following locations: Corpus Christi, Corpus Christi South Side, Brownsville, McAllen, San Antonio, Houston, and Ft. Worth , TX.
Sources: