Houston Head-On Collision Lawyer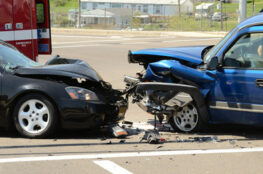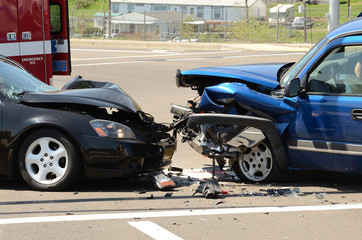 If you have been injured or if you have lost a loved one in a head-on collision, you may feel like your life has been turned upside down. You may be struggling to pay your bills if you are unable to work. Our compassionate attorneys at Herrman & Herrman are sorry that you are going through a difficult time. If possible, we want to help you recover the compensation needed to rebuild your life and put this accident behind you.
Head-on car accidents can cause severe physical injuries and emotional trauma. At Herrman & Herrman, our experienced car accident attorneys fight for the rights of those who've been hurt by the carelessness or negligence of others. We focus our efforts on aggressively seeking the maximum compensation possible for our clients. We believe in being the advocate that injured Texans need and fighting for the justice they deserve.
Learn more about how we can help you by calling (361) 882-4357 today. A head-on car accident lawyer can meet with you for a free consultation at one of our office locations in Houston, Corpus Christi, Corpus Christi South Side, Brownsville, McAllen, San Antonio, and Ft. Worth.
What Is a Houston Head-On Car Accident?
A head-on collision, also referred to as a frontal collision, occurs when the front ends of two vehicles traveling toward each other collide. Frontal collisions also may involve just one vehicle colliding with a fixed object, such as a telephone pole, tree, or guardrail.
Head-on collisions account for a small share of the total accidents. But when they occur, they have more serious consequences. When two vehicles speeding toward each other collide, all occupants in the vehicles are at risk of suffering significant harm. In 2019, there were 3,613 fatal head-on collisions and more than 91,000 head-on crashes causing injuries in the United States. In Texas, nearly 600 people died in head-on collisions in 2019. Anyone who survives a head-on crash typically requires emergency medical treatment. Many injured people end up with lifelong challenges, such as chronic pain, and disabilities.
Driver distractions, drowsy driving, and impaired driving are common contributing factors in head-on collisions. A driver looking down at his or her cell phone can't see what is happening on the road, for example, and may drift across the centerline into an oncoming traffic lane, causing a deadly crash. Sometimes, confused, or drunk motorists go the wrong way down a one-way street or highway exit ramp and run into traffic flowing in the opposite direction.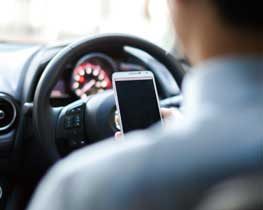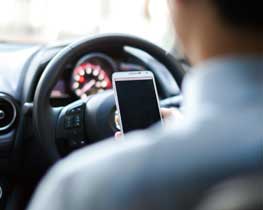 What Are Common Causes of Houston Head-On Collisions?
Operating any type of vehicle requires focus at all times. Even a few seconds of inattention can lead to an accident. In cities such as San Antonio and Corpus Christi, it's nearly impossible to avoid congested roadways. You're likely to pass hundreds of cars during your commute. Unfortunately, you can't prevent other drivers from behaving carelessly or driving distracted.
Some of the most common causes of head-on accidents are:
Distracted driving – Eating, drinking, and texting are some common examples of distractions that can lead to serious crashes. Drivers can veer into oncoming traffic if they're looking at something other than the road ahead.
Driver fatigue – A driver who is drowsy or excessively fatigued takes more time to recognize and react to a road hazard, or an emergency. A tired driver may fall asleep at the wheel.
Sharp turns – Taking a sharp curve or turn too fast can result in the motorist drifting into the oncoming lane. It is a common cause of head-on crashes involving motorcycles.
Unsafe passing – A reckless driver might try to pass someone in a no-passing zone, ending up on a collision course with another motorist.
Driving under the influence – Illegal drugs, prescription medications, over-the-counter medicine, and alcohol can all impair a person's driving abilities. Many head-on collisions are alcohol-related. In 2019, a total of 10,142 people died in accidents involving drunk drivers.
Speeding – When someone drives above the speed limit or too fast for poor road or weather conditions, it's harder to come to a complete stop, maneuver the vehicle, or react in time to avoid an accident.
If one of the above factors led to your injuries in a car crash, do not hesitate to contact a head-on collision lawyer at Herrman & Herrman. Our experienced attorneys can begin work obtaining evidence to identify who was at fault in your accident and should be held liable.
We understand the importance of receiving full compensation to cover your medical bills and other accident expenses. You should not be left struggling to pay exorbitant medical bills because of another driver's disregard for safety. You can depend on the attorneys at Herrman & Herrman to put our skills to work for you to pursue the best possible result.
Types of Injuries from a Houston Head-On Auto Accident
Some car wrecks are minor and don't cause significant injuries. The occupants of the vehicles might suffer minimal scrapes and bruises but heal entirely after a few weeks. Head-on car accidents, however, often lead to debilitating injuries requiring hospitalization, surgery, rehabilitation, and physical therapy.
When two vehicles traveling toward each other at high speed collide, the force of the impact is magnified. A person's body may endure violent forces during a head-on collision, and head injuries and broken bones can easily result.
The most common injuries caused by head-on accidents include: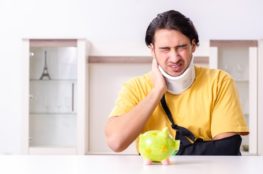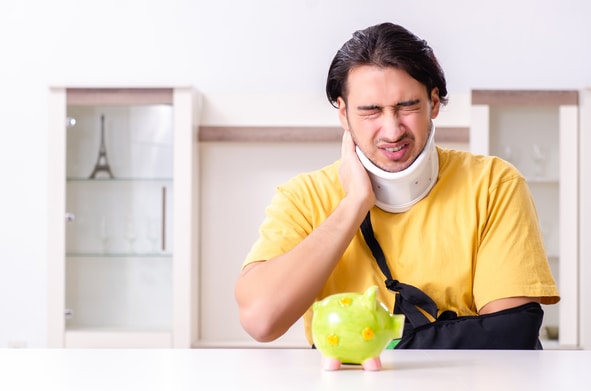 Concussions
Whiplash
Broken bones
Back and neck injuries
Internal bleeding and damage
Paralysis
Cuts, bruises, and scarring
Disfigurement
Disability
Psychological trauma
Unfortunately, many victims suffer lasting injuries in head-on crashes. Disabilities are common in head-on accidents and require ongoing treatment to manage chronic pain, loss of mobility, and other complications. The cost of medical care can create a mountain of medical debt and become a financial strain for the crash victim and their loved ones.
The at-fault driver and his or her insurance company should be held financially liable for the expenses caused by the accident. You shouldn't be forced to pay out of pocket when your injuries resulted from an accident caused by someone else's negligent actions.
Dangers of Houston Head-On Collisions
Our experienced personal injury lawyers at Herrman & Herrman have seen the long-term effects caused by head-on accidents. We've seen the debilitating injuries our clients suffer. Even if your physical injury heals, you can struggle with psychological pain for many years. Some victims develop a phobia of driving, depression from disfiguring injuries, and post-traumatic stress disorder. It's an ongoing battle that no one should have to face alone.
Regardless of how safely you drive, you cannot prevent another driver from making bad decisions and driving drowsy or getting behind the wheel while impaired. Unfortunately, reckless behavior places everyone at risk.
The most common dangers include:
Disabilities – Injuries in these accidents are often more severe than those suffered in other types of car collisions. Permanent damage may include physical injuries including traumatic brain injuries, and back injuries. Some victims can't return to work or care for themselves, affecting their livelihood and quality of life.
Brain injuries – Head and brain injuries are common in head-on accidents. The violent impact between two cars causes the brain to move around within the skull. Additionally, a driver or passenger can hit their head on the dashboard or window, causing bruising or bleeding within the brain.
Death – Head-on collisions represent 29.9% of all vehicle-related fatalities. It's the second most common type of deadly accident in the country, behind angle collisions.
With the various factors involved in head-on accidents, it's not surprising that they typically result in high medical bills. Emergency room visits and hospitalization are expensive. Many victims require months of ongoing medical treatment to recover from their injuries. The resulting bills can cause economic burdens and lead to unmanageable debt. You should not have to worry about your present or future medical bills related to the accident.
The cost of repairing or replacing a car is expensive. Anyone can total their vehicle in this type of accident.
Fortunately, there are options for seeking compensation for these expenses. You may file an injury claim or civil lawsuit against the at-fault driver and pursue compensation that covers the losses you have sustained, including the expense of medical bills, lost income, and other expenses. An experienced Corpus Christi head-on collision lawyer can represent you and seek the money you need to cover your medical expenses, replace lost income due to your inability to work, and compensate for the emotional and physical pain you were forced to endure.
How Can Our Houston Car Accident Lawyers Help
Herrman & Herrman takes pride in the legal services we provide to accident victims throughout south Texas. We also serve our community by supporting various charitable organizations and fundraising events.
Our English and Spanish-speaking staff can work with individuals injured in head-on crashes and help you understand your rights to pursue fair compensation. You can depend on us to fight by your side and work hard to reach a favorable outcome.
If you have suffered injuries in a car accident in Houston, contact Herrman & Herrman at (361) 882-4357 for a free consultation with a dedicated and knowledgeable head-on car accident lawyer.
Our firm has offices in the following locations: Corpus Christi, Corpus Christi South Side, Brownsville, McAllen, San Antonio, Houston, and Ft. Worth , TX.