Houston Oil Rig Explosion Lawyers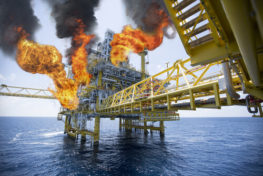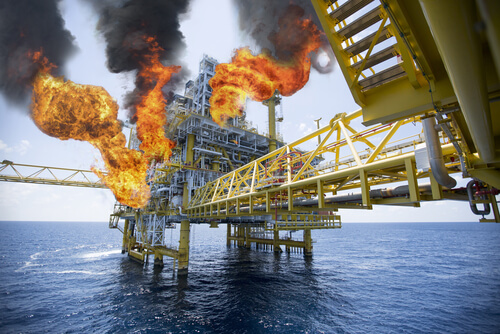 People who work on or man oil field rigs, or oil fields, in the Gulf of Mexico, are often faced with dangerous conditions on the job. One of these dangers is the possibility of an explosion, which can have catastrophic results for workers. In many cases, these explosions are caused by negligence and/or misconduct on the part of supervisors, co-workers and others on the job. Oil rig explosion victims and their families deserve to be compensated for their injuries and other damages.
At the law firm of Herrman & Herrman, P.L.L.C., our burn injury lawyers represent workers across the Gulf of Mexico and Texas who have been injured in oil rig explosions and the families of accident victims in wrongful death lawsuits. Learn more about your options and how we can help you after an accident that results in serious or fatal injuries.
Our Houston Oil Rig Explosion Lawyer Can Help Victims of the Following Types of  Oil Rig Explosion Injuries
Oil rig explosions may result from fires, blowouts, chemical spills, equipment failure, severed power lines and accidents on drilling rigs. The injuries that result from these explosions can range widely and may include:
Lacerations
Loss of hearing and sight
You may be eligible to file a claim under the Jones Act if you have been injured in an oil rig accident that occurred in the Gulf or other navigable waterways. This may allow you to recover compensation for damages, including medical expenses. You may also be eligible to recover under common law if you are injured in the Eagle Ford Shale Foundation or other oil fields.
Our Houston, TX oil rig burn attorney can help victims of oil rig burns and explosions.
If you or a loved one has been injured in a Texas oil refinery explosion, contact a workplace injury lawyer at Herrman & Herrman, P.L.L.C., to schedule a free initial consultation and case evaluation. We can help you with your burn injury compensation.
Our firm has offices in the following locations: Corpus Christi, Corpus Christi South Side, Brownsville, McAllen, San Antonio, Houston, and Ft. Worth, TX.