Odessa Rear-End Collision Lawyer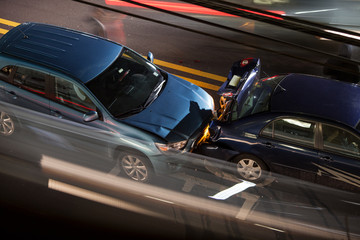 Rear-end accidents can feel like they come out of nowhere. One moment you are sitting at an intersection, and the next moment, you are suddenly flung forward and wondering what just happened. Sometimes the term "fender bender" accurately describes a rear-end collision. However, higher-speed rear-end collisions can cause significant injuries.
If you or a family member has sustained injuries in a rear-end accident caused by another motorist, you should contact an experienced Odessa rear-end accident attorney. At Herrman & Herrman, P.L.L.C., we have extensive experience handling rear-end accidents and fighting for the full compensation that our clients need. Our attorneys can review the details of your accident free of charge and help you understand whether you have a valid rear-end accident claim? Contact us today. Let's set up a free consultation to talk about your situation.
Types of Odessa Rear-End Collisions
A rear-end collision is a common type of traffic accident in which the front of one vehicle strikes the rear-end of another car. The National Highway Traffic Safety Administration estimates that almost 30 percent of car accidents are rear-ended collisions. The term "rear-end collisions" applies to collisions that occur in several ways.
Some of the most common types of rear-end collisions include:
Tailgating accident. This type of rear-end collision happens when a driver in the rear follows another motorist too closely. When the lead motorist slows down or stops, the rear driver hits the vehicle in front because by following too closely the driver has not allowed adequate time and distance to stop.
Slow speed accidents. Slow-speed or low-impact rear-end collisions are sometimes referred to as "fender benders." These types of crashes can result in whiplash injuries and concussions for the vehicle occupants. They can also lead to facial injuries if the vehicle's airbags inflate.
Pile-up accidents. A single rear-end collision on a busy street or interstate can cause a chain reaction of events that sparks multiple-vehicle accidents. These accidents can cause devastating injuries.
Causes of Odessa Rear-End Collisions
Rear-end collisions are one of the most common types of car accidents. What causes these types of crashes? According to the National Highway Traffic Safety Administration, it's driver inattention.
Data from the organization estimates that almost 87 percent of all rear-end accidents could have been prevented if the at-fault driver had been paying closer attention to the road.
Things that can take a driver's attention away from the road include:
Looking at something on the roadside
Rubbernecking at an accident while driving by
Other causes of rear-end accidents also include:
Unsafe lane changes
Tailgating
Construction site hazards
Parking lot accidents
Poor weather conditions
Odessa Rear-End Collision Injuries
Sometimes rear-end accidents are minor fender-benders. Other rear-end collisions cause catastrophic damage. The types of injuries that occur in these crashes cover a wide spectrum.
Some of the most common injuries associated with rear-end accidents include:
Concussion
Whiplash
Paralysis
Facial injuries
Dental injuries
Crushed or fractured ribs
Punctured lungs
Broken bones
Internal bleeding
Lacerations
Contusions
Common Costs of Odessa Rear-End Collisions
The costs associated with a rear-end collision vary with each accident. In the case of a fender-bender, there may only be minor damage to the car's bumper or taillights. In higher-speed rear-end collisions, the damage may be more significant, increasing the cost of repairs.
The severity of the accident affects the medical costs associated with the crash. Medical bills can be significantly more expensive for victims involved in catastrophic rear-end collisions. Victims needing multiple surgeries, medication, and rehabilitation may find themselves with hundreds of thousands of dollars in medical bills.
People who find themselves in this difficult situation need the guidance of a compassionate and knowledgeable Odessa personal injury lawyer. The attorneys at Herrman & Herrman can determine the full costs of your accident in terms of medical bills, lost income, and other costs and seek full compensation for you from the driver who caused the rear-end accident.
Who Is to Blame?
It is generally assumed that the rear driver who hits the lead driver is the one to blame for a rear-end collision. Drivers should always leave enough room to stop if the car in front stops. But either driver may be found at fault for causing a rear-end accident, and in some cases, both drivers may bear liability for the crash.
The rear driver may be found at fault if it can be shown that the driver was following too closely, driving too fast, or driving while impaired. However, the lead driver could be at fault if he or she suddenly stopped to make a turn and their brake lights were non-functional, and the lead driver backed out onto a road, violating the right of way of the oncoming driver and causing a rear-end collision.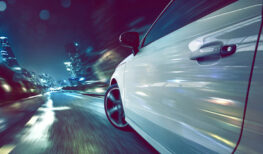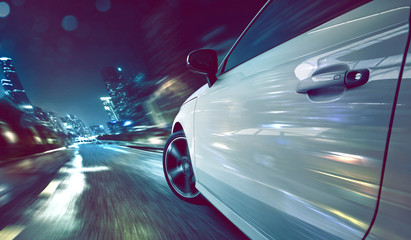 Texas applies a "modified comparative fault" rule to establish liability and compensation for car accidents. A Texas court can examine the evidence of a case and assign liability for the rear-end accident. A driver's percentage of fault for an accident will determine how much compensation he or she may be due.
In Texas, anyone found more than 50 percent at fault for causing a crash cannot recover financial compensation. Therefore, establishing liability is important in rear-end accident cases. That underlines the importance of working with an experienced Odessa lawyer who can present your case in the most favorable light.
What to Do After Being Rear-Ended by Another Vehicle in Odessa
The hardest piece of advice to follow after being involved in a rear-end accident is to stay calm. What you do in the moments, weeks, and months after a collision can significantly impact an accident claim.
Try to follow these helpful guidelines:
Call for help. Make sure to call the police and report the accident. Request an ambulance if anyone needs emergency medical assistance. Your safety is the most important thing right after a crash.
Exchange information. Exchange license and insurance information with the other drivers and be sure to take down the names and contact information of any witnesses to the accident.
Gather evidence. If possible, try to take photos of the position of the vehicles at the scene of the accident before they are moved. Try to get multiple angles. You may also want to take photos of your injuries as well.
Seek medical attention. Injuries after a rear-end accident may come on suddenly, like a headache or sudden pain in the neck a few days later. Whiplash is a common injury in rear-end collisions. If you don't require emergency treatment, you should still seek a medical assessment as soon as possible after the crash. The signs of a concussion or other closed head injuries may not be apparent to you, but a trained medical professional may recognize them.
Follow all medical advice. Be sure to keep all doctors' appointments and follow all treatment plans prescribed by your doctor. Medical documentation may be very important to an accident claim.
Contact an attorney. After an accident, you will need to make phone calls to insurers and get the process of opening a claim in motion. Ideally, all communication with the other driver's insurance company should take place through an attorney. Having an attorney on your side means your rights are being protected. You will have the best chance of recovering full and fair compensation.
Keep a pain journal. If you've been seriously injured in a rear-end accident, it may help both your claim and your doctor if you keep a daily pain journal. Record how you feel each day and how your injuries are affecting your daily life. It can be a helpful tool in the recovery process and for tracking your mental well-being.
Keep bills and receipts. Be sure you keep medical bills, repair bills, and receipts for out-of-pocket expenses related to the accident.
Stay off social media. Do not post comments about your rear-end accident or injuries anywhere online. Opposing attorneys or insurance adjusters can find this information and potentially use it against you, twisting your words and devaluing your claim.
Contact a Rear-End Car Accident Attorney
The Odessa car accident attorneys at Herrman & Herrman, P.L.L.C., have extensive experience handling rear-end car accident claims. While you focus on recovering from your injuries, we can take the lead in communicating with the insurance company and negotiating for the full value of your accident claim. Is the insurance company playing hardball? Our attorneys have experience in the courtroom and will not hesitate to talk with you about filing a lawsuit if we believe it is in your best interest.
Your life may have been turned upside down by a rear-end collision, but it doesn't have to remain that way. Contact an experienced attorney at any of the five office locations of Herrman & Herrman, P.L.L.C., today for a free and confidential consultation in English or Spanish. If you've been injured in a rear-end collision, you may be entitled to compensation. Find out more today by calling (844) 426-3000
Our firm has offices in the following locations: Corpus Christi, Corpus Christi South Side, Brownsville, McAllen, San Antonio, Houston, and Ft. Worth, TX.