Plano Car Accidents Caused by Speeding Drivers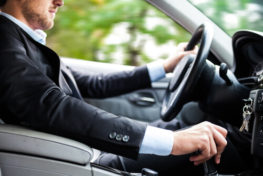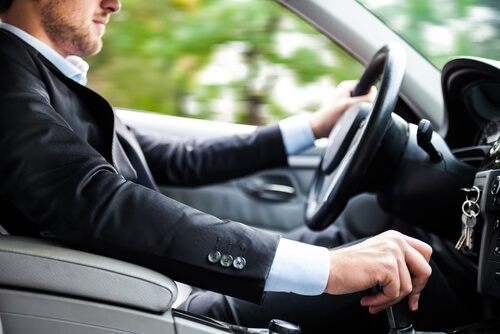 Just about every driver exceeds the speed limit at some point. Many make speeding a habit. But as a vehicle's speed increases, it becomes harder to control and stop. Speeding and a driver's failure to control their vehicle's speed leads to nearly a third of car accidents.
Plano Speeding Accident Report
In 2013, 29 percent of fatal car accidents in the U.S. were speed-related, according to the National Highway Traffic Safety Administration (NHTSA). In Texas, 344 people were killed in speed-related crashes in 2014, including 134 people who were not driving the speeding car.
By law in Texas, in addition to not exceeding the posted speed limit, the operator of any motor vehicle may not drive at a speed greater than is reasonable and prudent under the existing circumstances, according to the Texas Transportation Code.
Drivers are also required to control the speed of the vehicle to avoid colliding with another person or vehicle that is on or entering the highway. Speeding is illegal and can be considered careless and reckless driving when it leads to an accident.
Such accidents are preventable. Those who have been injured or lost family members in car accidents caused by speeding or a driver's failure to control their speed deserve compensation for their losses. A car accident lawyer from Herrman & Herrman, P.L.L.C., will work with victims of negligent drivers to protect their right to fair compensation.
Speeding Drivers in Plano, TX
In addition to the numbers about the volume of crashes and fatalities about speed-related car accidents, the NHTSA says young males are the most likely to be speeding at the time of fatal car crashes.
About a third of male drivers ages 15 to 24 involved in fatal crashes in 2013 were speeding, the highest percentage among all age groups, the NHTSA says. In addition, some 42 percent of the speeding drivers in fatal crashes had blood-alcohol concentrations (BACs) of .08 grams per deciliter (g/dL) or higher.
In 2012, about 23 percent of speeding drivers involved in fatal crashes had an invalid license at the time of the crash, compared to 11 percent of non-speeding drivers, according to the NHTSA.
Overall, some 34 percent of all motorcycle riders, 21 percent of passenger car drivers, 18 percent of light-truck drivers, and 8 percent of large-truck drivers involved in fatal crashes in 2013 were speeding.
The Insurance Institute for Highway Safety (IIHS), the organization that is known for conducting crash tests, says the majority of drivers exceed posted speed limits at one time or another, but the problem is worse on freeways and expressways.
Surveys show that the percentage of free-flow traffic exceeding posted speed limits jumped from 48 percent to 72 percent on freeways and expressways. On major and minor arteries, the rate in 2009 was 13 and 15 percent, respectively.
It's wrong to say that everybody speeds all of the time, but if you have been injured in a car accident, there is a high probability that speeding was a factor.
How Speed Kills in Plano Car Accidents
Everyone recognizes that the faster something moves, the harder it becomes to catch and control it. It is the same as a speeding vehicle.
Speed increases the risk of crashes and injuries from crashes, according to the IIHS, in three basic ways:
It increases the distance a vehicle travels between the moment a driver recognizes an emergency and the reaction.
It increases the distance needed to stop a vehicle once the driver starts to brake.
It exponentially increases the energy expended in the impact of a crash. For example, when impact speed increases from 40 to 60 mph (a 50 percent increase), the energy that needs to be managed increases by 125 percent.
At high speeds, the force of impact in a crash can be so severe that the structure of the vehicle cannot protect the driver and passengers. The vehicle collapses into the occupant compartment, and likewise, airbags and safety belts cannot keep the forces on occupants below severe injury levels.
The severe injuries typically seen in car crashes are fractures, head and traumatic brain injury (TBI), spinal cord injury, and crushing injuries that cause internal organ damage. These are made worse as the speed of one or more vehicles in the crash increases. As speed increases, so does the likelihood of death in a car accident.
Plano Speeding Car Accidents Statistics
In its report of speed-related accident fatalities in Texas in 2014, the TX Department of Transportation says of 334 people killed:
210 were speeding drivers
66 were passengers in speeding vehicles
61 were in vehicles that were not speeding
4 were pedestrians
3 were others killed.
Holding Plano Speeding Drivers Accountable for a Speed-related Car Accident
If you have been injured or lost a loved one in a car accident caused by a speeding driver who contests your right to be compensated for your losses, we can help you. Regardless of whether there is a criminal judgment that says the driver was speeding, we can work to compile a case on your behalf.
Several types of evidence allow us to identify speeding when it has caused or contributed to a car accident and injuries to those involved. The length of skid marks and damage to vehicles can be measured and calculated to determine vehicle speed. In many newer cars, an event data recorder (EDR) records such data as wheel speed and engine RPM, which can be downloaded after a crash.
The EDR in passenger vehicles is similar to the black box recorder found on airliners and commercial trucks. In some cases, red-light cameras at intersections or in nearby security systems record crashes and can be retrieved to show vehicles' speed.
When necessary, our legal team turns to car accident reconstruction experts who can investigate your accident and testify as expert witnesses to explain the probable speed of the vehicles involved in a crash and damage excessive speed has caused.
A proper investigation into your car accident can show that the other driver was speeding, if that is the case. However, it is important to begin the investigation process as soon as possible after an accident.
Crash scene evidence, such as skid marks, deteriorates in time. Meanwhile, the other driver's car may be quickly junked, particularly if it may be used against the owner. It is not unusual for a Herrman & Herrman, P.L.L.C., attorney to obtain a court order to preserve a damaged vehicle and its EDR data in a car accident case.
If the evidence demonstrates speed contributed to your accident and injuries, the at-fault driver can be held liable for your injuries and other losses. If you or a loved one has been in a Texas speeding accident, our Plano car wreck attorneys are ready to help you.
Speak with our Plano car accident lawyer at Herrman & Herrman, P.L.L.C., for a no obligation free consultation.
The lawyers of Herrman & Herrman, P.L.L.C., have more than 100 years of combined experience for victims of accidents caused by others' negligence. We will work to build a strong, fact-based case in your speed-related car accident and seek an out-of-court settlement or take the case to trial as necessary.
Contact us today to schedule a free initial consultation about your car accident and legal rights.
Our firm has offices in the following locations: Corpus Christi, Corpus Christi South Side, Brownsville, McAllen, San Antonio, Houston, and Ft. Worth , TX.