Texas Boppy Lounger Recall Lawyers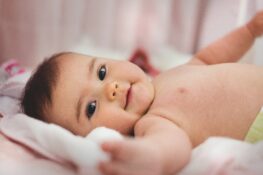 Texas Infant Lounger Recall Attorney
If your infant suffered an injury, suffocated, or died due to using a Boppy branded infant lounger, you should pursue legal counsel. Some Boppy infant loungers have been recalled due to their propensity to cause infant death, suffocation, or injury. When companies and manufacturers like Boppy allow their products to be used by vulnerable populations like babies and new parents, they must be held responsible for any potential damage those products inflict. If your child suffered an injury, suffocated, or died due to a recalled infant lounger from the Boppy company, you might be eligible for compensation.  
For many people with new babies, infant loungers are god send. They can help rock babies to sleep, calm, or quiet infants. However, when manufacturers fail to create products that are safe for use by infants or that malfunction and cause injury or death, those loungers can be more harmful than good.  
Finding the right legal team is critical if you file a lawsuit because of your infant's injury or death. It would help if you chose an attorney who understands what you're going through and is motivated to help you win the compensation you are eligible for. It's even better to find an attorney with experience and a proven track record when it comes to product liability lawsuits. Herrman & Herrman, P.L.L.C, staffs knowledgeable and compassionate lawyers with deep expertise in product liability and product malfunction cases. We serve the state of Texas. Our prestigious law firm has offices in Corpus Christi, Corpus Christi South Side, Brownsville, McAllen, San Antonio, Houston, and Ft. Worth, TX.
Contact us now if you suspect your infant's death, suffocation, or injury was the result of using a Boppy brand infant lounger that was recalled for potentially causing asphyxiation. Your health, your child's health or death, and your justice should not wait.
Why Are Boppy Infant Loungers Being Recalled?
In September of 2021, Boppy announced a recall of 3 million of its infant and newborn lounger products. Boppy reportedly recalled the soothing infant products because infants can suffocate if they roll, move, or are placed on the baby lounger in a position that could potentially obstruct breathing. Babies could also roll off the lounger onto an external surface, such as an adult pillow or soft bedding, which could obstruct their breathing. If any of these situations happen to your baby, it can be hazardous. If an infant's breathing is blocked, they could asphyxiate, suffocate, suffer a respiratory injury, or die.
Between 2015 and 2020, there have been eight reported infant deaths due to Boppy baby lounger products. The infants were placed on the loungers on their back and ended up asphyxiating on their stomachs or sides. Because of these occurrences, the Consumer Product Safety Commission (CPSC) determined that Bobby infant loungers should be recalled from the market to avoid further damage.  
The Boppy infant lounger products that have been recalled are:
E30 Boppy Original Newborn Loungers

Boppy Preferred Newborn Loungers

Pottery Barn Kids Boppy Newborn Loungers
Each of these infant loungers created by Boppy is potentially dangerous or fatal if infants roll over while sleeping.
What Are the Dangers of Boppy Infant Loungers?
Infants can, unfortunately, be suffocated if they are placed in a Boppy lounger or another infant lounger in a position that may allow them to move around or roll into another class. They can also obstruct their breathing if they roll off an infant lounger onto another soft surface, such as blankets, bedding, pillows, or an adult bed. After being placed on Boppy infant loungers, the eight infants who died were discovered eventually lying on their stomachs or sides.
The CPSC Chairman stated that baby loungers and soft pillow-like products sleep are not appropriate for infants to use when sleeping and warned that the recalled Boppy lounger products were too risky to infants for them to stay on the market. Parents of newborns and babies of all ages should be aware that suffocation due to sleep position and rolling can occur quickly, resulting in infant death. Suffocation of infants can also result in brain damage because of asphyxiation and a lack of oxygen traveling to the brain.
If your baby's breathing has been inhibited during sleep, whether because of a Boppy lounger or not, be sure to contact emergency medical professionals and seek help immediately.
Do I Have an Infant Lounger Product Liability Case?
If your baby suffocated, was injured, or died after using a Boppy infant lounger model that the CPSC has recalled, you may have a case. Typically, when consumers file claims against the creators of products, the point is called a product liability lawsuit. When you consult with a Herrman and Herrman product liability attorney or legal team, we will help you determine if your case is strong enough to take to court and if you are eligible to receive compensation for the costs you've incurred as a result of your infant's suffering or death.
To best determine the strength of your case, contact our product liability legal team in Texas soon. We will help you walk through the details of your case to determine its power and to see whether you are eligible to pursue legal action and win back some of the costs you had to incur.
What is a Product Liability Case?
A product liability case deals with a creator or manufacturer's liability in creating a safe product. In the case of infants rolling over or off of Boppy loungers and suffocating, the case would be to determine the liability of Boppy, the manufacturing company, in the context of the harmful effects that result from that product design. When a consumer is injured or hurt by a product, they are eligible to file a product liability lawsuit against the manufacturers of that product.
If you launch a product liability lawsuit, your attorney must prove that your infant's injury or death as a direct result of using the infant lounger is the responsibility of Boppy. Product liability cases cover both defective designs of products and lawsuits regarding the faulty manufacturing of those products. They also cover a concept called "failure to warn." In a case of defective design, a product was inherently unsafe due to its proposed method. In defective manufacturing, a product is rendered defective because of the way it was assembled or put together.
In a "failure to warn" product liability lawsuit, the case deals with manufacturers not communicating known issues or dangers with their products. A manufacturer has a responsibility to warn users of general hazards associated with their product. The only instance that is not true is if the product has an obvious, inherent risk that is clear to an ordinary user. The Boppy infant lounger recall case may fall under this category of the lawsuit, as it may not be inherently known that infants should not sleep on these products.
What Should I Do if My Child Was Affected By a Boppy Infant Lounger Product?
If your baby suffered an injury or death from a Boppy infant lounger, it's time to take legal action. Gather or record all evidence you can that the baby's suffocation resulted from rolling off of or changing positions on the lounger. Then, call our product liability attorney team at Herrman and Herrman. Herrman and Herrman have a history of success in cases dealing with product liability and product malfunction. We can help guide you through your situation to help you win the damages you deserve to recover.
Contact a Texas Product Liability Lawyer Now
Contact our motivated and experienced product liability, Personal Injury, and Car Accident injury attorneys at Herrman & Herrman, P.L.L.C. for help. Our legal team has a proven track record of supporting and representing individuals from Corpus Christi, Corpus Christi South Side, Brownsville, McAllen, San Antonio, Houston, and Ft. Worth along with a bilingual Spanish– and English-speaking staff to serve you.
We provide legal representation to people who have been injured by others' negligence in various cases, including product liability, car accidents, motorcycle accidents, pedestrian accidents, premises liability cases, workplace accidents, and slip and falls.
The quicker we start working on your case, the better we protect your rights to seek total compensation. You can contact us at 844-426-3000 for a free initial consultation on your case.