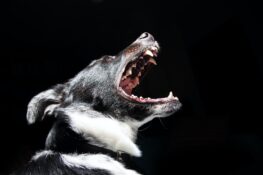 Dog Bite Statistics
Dog Bite Statistics as of 2016 show not only an increase in dog bites each year in unincorporated Harris County with 1671 dog bites having occurred from 2013-2016. And this was before the advent of COVID-19 and more and more people working from home and being around their own pets and others pets more often than in prior years.
Statistics also show that the elderly and young children are at the highest risk for severe injury due to dog bites with 1/4th of all dog bite victims in the Harris County study being bitten by their own dog.
Texas and Houston rank among some of the worst regions in the nation for dog bites and fatal dog attacks
What Should I Do If I Am Bit by a Dog in Mission?
Contact the authorities: 911, Police Department, Animal Control, fire department, EMS immediately. This way the situation can be reported and contained as well as to potentially prevent others from potentially getting attacked. If possible try to locate where this dog came from and the owners as well. Photos of the dog and where it came from are definitely helpful. Get the police report and/or animal control report case numbers so follow ups can occur in the future.
Additionally, get immediate medical attention so a licensed medical professional can examine your wounds and injuries and help prevent infections and treat your injuries right away.
Common Causes of Dog Bites in Mission
The State of Texas recognizes three kinds of dogs that are likely to cause dog bite injuries: dangerous, aggressive, and public nuisance dogs. Those dogs that are dangerous and aggressive show tendencies to unprovoked assaults, bites, and attacks.
In 2016 over half of the dog bites in Texas were provoked. Generally, provoked dog bites were much more frequent that unprovoked ones.
There are many other factors that come into play with neglectful owners, disease, etc. but provocation is generally the leading cause of dog bites.
Too many times people may think it's not a serious thing due to a dog's size compared to an average adult but dogs have and do and can cause severe injuries from a bite so from a common sense standpoint its wise to not provoke any dog even your own as the results can be devastating
Are Certain Dog Breeds More likely to bite?
Recent studies have shown that the pit bull breed is more likely to bite. Due to their extremely strong jaw, their bites are more likely to send dog bite victims to the hospital.
The top 10 most frequent biters are:
Pit Bulls
Labrador Retrievers
German Shepherds
Chihuahuas
Boxers
Belgian Malinois
Dachshunds
Rottweiler
Australian Cattle Dogs
Shih Tzus
Intact dogs on average were almost twice as likely to bite than spayed female or neutered male dogs for reference to those who have not or are considering spaying or neutering their dog. This is also a big factor on frequency of bites that is something to consider.
Common Dog Bite Injuries
As with any other personal injury event. Injuries do depend and vary on many factors and can range from moderate to severe to fatal. Those factors include the size of the dog and circumstances of the attack.
These injuries can include:
Broken bones
Amputation
Soft tissue injury, including puncture wounds
Eye injury
Brain injury
Lacerations
Infections
Death
While these are some of the most common there are many other types of injuries that can be sustained by a dog bite which is why it is best to consult with Herrman and Herrman or a licensed personal injury attorney to evaluate your injuries and case as soon as possible to cover each possibility
How Long Do I Have to File a Dog Bite Injury Lawsuit in TX?
As is the case with any personal injury event in the state of Texas, injured victims have up to 2 years from the date of the event to initiate a personal injury lawsuit, otherwise they may be forever barred from recovering compensation for injuries sustained as a dog bite victim.
However, just because 2 years is the timeframe for filing a lawsuit its typically best to contact an experienced Mission dog bite attorney right away to help you with your case so the process can begin right away to evaluate your case and advocate for your rights and seek the justice and financial compensation you deserve.
Finally 2 years is the typical cutoff for filing a lawsuit which does not necessarily mean that everything will be over within those 2 years as the legal process can and typically does take time upon filing a lawsuit. Once a lawsuit is filed your rights are preserved for pursuing your dog bite case in court and of which your injuries make take longer to properly heal and treatment may continue for some time.
What if the Dog Was Provoked? (Comparative Negligence)
Since many dog bites are caused by provocation there is a possibility that the dog bite victim could receive some of the blame and be deemed what's called "comparatively negligent".  In Texas, the law on personal injury indicates a victim can be comparatively negligent wherein that person may share some of the blame for their injuries and have a financial recovery potentially reduced in that situation.
However, in Texas that comparative negligence rule does not apply if the owner knew or should have known about the dog's propensity to bite. Texas has what's sometimes called the "one-bite rule" wherein once a dog has shown that it has a tendency to be aggressive, the owner is strictly liable for any injury caused by the dog
Provocation in general of a dog much less one that appears to be aggressive is never a good idea though and when factors are looked at under comparative negligence in Texas all the circumstances will be considered.
What Do I Have to Prove To Get Compensation For My Dog Bite Injuries?
Negligence. Negligent supervision and handling of the dog by their owner and/or if they knew if the dog had or has aggressive tendencies a person injured by a dog bite may be entitled to full damages. There must be injuries that are able to be proven. Fear is usually not enough in and of itself.
In Texas under the one-bite rule, to recover damages after a dog bite, a person must prove/show:
The dog had an usual ability to do harm
Owner of the dog was aware of its unusual ability to do harm before the attack (previous attacks, etc.)
The dog's ability to cause harm is in fact what caused the harm
Bare in mind, in Texas the dog's owner isn't the only who could be financially responsible for your dog bite injuries. If you were injured say at a friend's house, a place of business or even a local government run park you could hold the property owner accountable potentially.
What Damages Are Available For Dog Bite Victims?
As is the case in personal injury cases, in dog bite cases where an injured person can prove the dog owner is at fault, the injured person may be able to recover damages such as economic damages (financial costs and losses) as well as non-economic damages (intangible & personal consequences)
These typically may include compensation for:
Current and future medical expenses/bills
Physical therapy and medical treatment expenses
Lost wages and loss of earning capacity
Out of pocket costs and miscellaneous expenses
Property Damage
Disability
Disfigurement and scarring
Loss of enjoyment of life
Loss of consortium
Funeral and burial expenses, if the injuries from the attack are fatal
Pain and suffering
Emotional distress and PTSD
If unsure if you have any damages don't hesitate to contact a Mission dog bite lawyer who can go over all the available damages in detail and how it is considered and typically calculated and handled. Experts are hired everyday on dog bite cases and personal injury events in order to help prove the most severe or hard to typically quantify or understand injuries.
How an Mission Dog Bite Lawyer Can Help You With Your Case
Some of the most crucial times after a personal injury event including a dog bit injury event is in the immediate time afterwards where evidence is readily available and necessary to prove your case in order to get the financial compensation entitled to.
This type of evidence could be in the form of video evidence (cameras, exterior and/or phone), witness statements (people come and go from areas and memory fades), photos of injuries and of the dog who caused the incident (with time the appearance of the injuries will change as will the appearance of the dog who caused the injury), photos of the circumstances that lead to the dog bite (knocked down fence, broken chain or collar, open gate or fence, holes in fence or gate, etc.).
An experienced Mission dog bite lawyer will work right away to preserve crucial evidence in order to help your case be successful and oftentimes in the immediate aftermath an injured person may not think of all of these things and hiring an experienced Mission dog bite lawyer is of utmost importance that way the injured person can focus on their recovery and their health and wellbeing.
Additionally, if any insurance company or a dog owner gets involved right away they may seek to pressure you to do something that might jeopardize your case or diminish the seriousness of your case while you are at your most vulnerable state and hiring a Mission dog bite lawyer right away will allow you to short circuit that and allow the lawyer to deal with shark-y insurance companies or dog owners who are trying to negatively impact your rights
An experienced Mission dog bite lawyer will also help with keeping medical providers at bay like a hospital so you are not inundated with phone calls from collection companies pressuring you to pay. Additionally the lawyer will be able to set you up with medical treatment that you may not be able to afford up front that you may desperately need to avoid future complications in your recovery
Contact Herrman & Herrman: Mission Dog Bite Lawyers
Herrman & Herrman is one of the leading personal injury attorneys in the State of Texas with a stellar reputation with the motto of putting our clients first. Thousands of clients have been assisted achieving settlements that have financially compensated them for their injuries. Our bilingual and seasoned attorneys understand our clients are going through some of the most difficult times of their life with injuries due to negligence of others including dog bites caused by negligent owners. Herrman & Herrman will be able to begin immediately on your case to help with your immediate needs and concerns and protect your rights and advocate for justice. 24/7 our office is available and once signed we will be able dispatch our teams of attorneys and investigators to preserve that crucial evidence that will help you and your case where others may fall short. We will do the leg work necessary for you and your case.
Herrman & Herrman is well experienced in all matters of personal injury and dog bite cases and clients can rest assured that nothing will be missed or left behind when contracted to help you with your dog bite case or personal injury event.
Even if you feel you may be at fault our attorneys will provide a free case consultation to evaluate your case. At Herrman & Herrman we do not charge a nickel to our clients up front as we work on a contingency fee basis wherein we only get paid if we win your case.
Herman & Herrman has offices located in Houston, Ft Worth, Brownsville, San Antonio, McAllen as well as our main office in Corpus Christi with availability to assist our clients where they may be.
What to Ask Your Dog Bite Attorney
Choosing the right attorney to handle your Mission dog bite claim can make all the difference in the results. When you meet with an attorney, it is important to know what to ask to help you make the right choice.
Have you handled these types of injury cases before?
You want a Mission dog bite lawyer who has handled many dog bite cases, has negotiated with insurance companies and understands the steps necessary to be successful. You want a lawyer who has courtroom experience and is prepared to take your case to trial if necessary.
Will you be the attorney handling my case? Ask which lawyer will be handling your case and who will be your contact with the law firm. Our attorneys are committed to helping people in Mission with their legal needs.
Can you share the law firm's case results? At Herrman & Herrman, P.L.L.C., we are privileged to have represented many Texans and are justifiably proud of our attorneys' case settlements. The results reflect our hard work on behalf of clients. At the same time, you should walk away from any lawyer who guarantees certain results. Each case has its own set of facts that makes it unique. The results of past cases do not predict the outcome of future cases.
What is the attorney's contingency fee?
Personal injury lawyers typically represent accident victims on a contingency fee basis. If you have a valid dog bite case, you can expect that an attorney will take the case on a contingency fee basis. That means you have no upfront cost and only pay a legal fee if we obtain money for you through a negotiated settlement or jury award.
Once we take your case, we will work relentlessly until it is resolved. Schedule your free consultation now with our expert Mission dog bite attorneys. Our firm has offices in the following locations: San Antonio, Corpus Christi, Corpus Christi South Side, Brownsville, McAllen, Houston, and Ft. Worth, TX