Round Rock Aggressive Truck Driver Accidents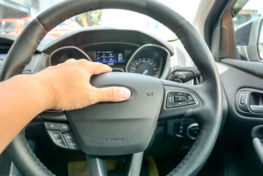 Tractor-trailers, semis, and other large commercial trucks are the largest vehicles on the highway. Other motorists are right to be cautious around them. But the size and weight of 18 wheelers do not give truck drivers the right to be bullies on the road.
The Texas Department of Transportation (TX DOT) advises that automobile drivers must share the road responsibly with large trucks.
But truckers also have a responsibility. Truck drivers should refrain from aggressive driving behavior, such as speeding, tailgating, and unsafe lane changes.
When a trucker's aggressive driving causes an accident, it is the trucker and his employer who should be held responsible.
The personal injury attorneys of Herrman & Herrman, P.L.L.C., can help you obtain justice if you have been involved in a truck accident caused by an aggressive truck driver. Our attorneys have decades of combined experience representing truck accident victims in Texas. We can help you obtain compensation for your injuries and other losses when a negligent or reckless trucker is at fault.
What is Aggressive Truck Driving in Round Rock?
Aggressive driving is a relatively new concept. The National Highway Traffic Safety Administration (NHTSA) says aggressive driving occurs when a driver commits a combination of moving traffic violations that endanger other persons.
Aggressive driving includes some combination of driving at excessive speeds, following too closely, weaving through traffic, and running stoplights and signs. Aggressive driving occasionally escalates to road rage, gesturing in anger or yelling at another motorist, confrontation, physical assault, and even murder.
The AAA Foundation for Traffic Safety says aggressive behaviors account for more than half of all fatal crashes.
Texas has no specific aggressive driving law, but the TX DOT says drivers may be fined up to $200 for each moving violation associated with aggressive driving and could spend time in jail.
Trucking Industry Concern About Aggressive Driving
The Federal Motor Carrier Safety Administration (FMCSA), which regulates trucks and other commercial motor vehicles, is so concerned about aggressive driving that it has initiated a program known as Ticketing Aggressive Cars and Trucks (TACT).
Through the program, the federal agency funds local law enforcement and public awareness campaigns against aggressive driving in states that seek assistance.
The intent of the program is to reduce crashes, injuries, and fatalities involving tractor-trailers and large trucks by combining education and targeted enforcement to raise awareness among commercial truck drivers about risky behaviors.
Some of the unsafe driving behaviors addressed by a TACT program include:
Unsafe lane changes
Tailgating
Failing to signal when changing lanes
Failing to yield the right of way
Speeding
Aggressive driving (a combination of two or more behaviors)
Seeking Justice After a Round Rock Aggressive Truck Driver Crash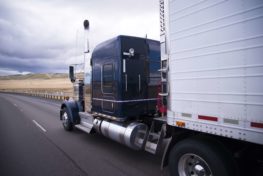 It is clear that the problem of aggressive driving is recognized among drivers of large trucks as well as among other drivers. If a truck driver was speeding, tailgating, making unsafe lane changes, or driving aggressively and caused an accident, the trucker and potentially his or her employer may be held liable for innocent people's injuries and other losses in the accident.
In some cases, truckers drive aggressively because their employer has given them unrealistic travel schedules and delivery deadlines. When this occurs, the trucking company can be held liable for the injuries and losses an aggressive driving crash has caused.
The Texas truck accident attorneys of Herrman & Herrman, P.L.L.C., can help you hold reckless truckers and trucking companies accountable for the harm they cause. We can move quickly after a truck accident to gather evidence of the trucker's actions, including obtaining the truck's "black box" or Heavy Vehicle Event Data Recorder.
A truck's data recorder contains such information as:
Vehicle speed
Throttle position
Crank position
Brake position
Clutch pedal position
Stability control event record
Crash deceleration record
Calculated engine load
Last stop record
Record of sudden deceleration and acceleration, quick stop, hard brake event
Trip reports
Diagnostic trouble code snapshots
The information in the data recorder can often provide a picture of what a truck was doing just prior to a crash. Getting access to HVEDR data usually requires obtaining a court order directing the truck owner to allow access to the truck. In some crashes, the EDR is damaged and its data is lost.
But there are other ways to document a trucker's activities and what has caused a truck accident, from witness interviews to stoplight surveillance cameras at stoplights and elsewhere along Texas roads.
What's important is to retain legal assistance as soon as possible after a truck accident so your attorneys can secure crucial evidence before it is lost or destroyed.
If the truck accident that injured you or your loved one was caused by an aggressive truck driver, you will need knowledgeable legal assistance to obtain the compensation you deserve. The truck accident attorneys at Herrman & Herrman, P.L.L.C., have successfully provided help to Texas residents harmed by others' negligence for many years, and we can do the same for you and your family.
Contact Our Round Rock Truck Accident Attorneys for Help
Herrman & Herrman, P.L.L.C., can help if you were involved in a Texas truck accident caused by an aggressive trucker. Our legal team moves promptly after truck crashes to obtain access to the wrecked truck and relevant records from the truck driver and the employing motor carrier. Then we move aggressively to ensure that our clients are properly compensated for their losses.
For help holding a trucker and/or truck owner accountable for a crash caused by an aggressive truck driver, contact us today at our Corpus Christi office at 844-426-5000 or our McAllen office at (956) 630-9797. Read our truck driving rules page for more information.
Sources and More Information: