Texas Truck Accident Lawyer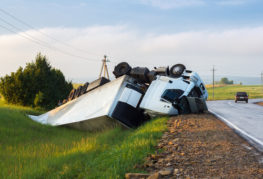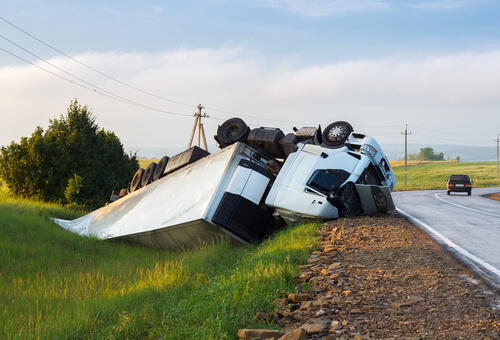 If you or a loved one has been injured in a Texas car accident caused by a large truck, you should get help seeking compensation to cover your doctor bills and other expenses. Many tractor-trailers, cargo tankers, and other commercial trucks travel through Texas every day.
When a Texas trucking accident causes serious injuries, the drivers and trucking companies should pay for the harm they cause. Let us answer your questions and review your legal options.
The experience and knowledge of the lawyers you select after a Texas commercial truck accident can make a big difference in the outcome of your claim. Our compassionate Texas big rig accident lawyers at Herrman & Herrman, P.L.L.C. have handled thousands of personal injury lawsuits and cases. Our law firm has offices in Corpus Christi, Corpus Christi South Side, Brownsville, McAllen, San Antonio, Houston, and Ft. Worth, TX.
We have the resources to see Texas truck crash cases through to their resolution. We are dedicated to helping families throughout Texas recover from serious injuries caused by truckers' negligence. Contact us to get help now!
Types of Trucks
Our Texas truck accident lawyers at Herrman & Herrman investigate cases where an individual or family in Corpus Christi or elsewhere in South Texas has been injured in a crash involving a large commercial vehicle, typically an 18-wheeler.
Some of the types of trucks and big rigs involved in crashes that our legal team has handled include:
Cargo trucks
Semi-trucks
Tractor-trailers
Fuel trucks
Flatbed trucks
Delivery vans
Dump trucks
Tanker trucks
Moving vans
Oilfield trucks
Buses
It is common for a trucking company to share liability for an accident caused by a truck driver employed by the company. Truck crashes are often caused by inadequate maintenance such as failure to adjust the truck brakes or replace worn tires.
Do I Have a Texas Trucking or Semi-Truck Accident Case?
You should contact a Texas truck accident attorney if you have been injured in a crash caused by a Texas commercial truck in the state of Texas. A Texas truck crash lawyer with Herrman & Herrman, P.L.L.C. will review your accident at no charge and discuss whether you have a valid truck accident case.
We will outline your legal options so that you have the information needed to decide how to proceed. If you are unable to visit our office, we can arrange to meet with you at a location convenient to you such as your hospital, rehabilitation center, or home.
A collision in Texas involving a commercial truck requires a detailed investigation to identify all the potentially liable parties. If you call us from the scene of the tractor-trailer accident, Herrman & Herrman, P.L.L.C. will dispatch its accident investigation team to start gathering evidence right away. Our team understands the importance of moving quickly to preserve evidence.
The trucking company or its insurance company may offer a quick, low settlement. If you have received a settlement offer, you should have a knowledgeable truck accident attorney review it before accepting or signing anything presented by the trucking company or its insurance representative.
Our Texas semi-truck accident attorneys will review the offer and give you our informed perspective on whether it is a fair offer based on the specific facts of your accident.
You should contact a Texas attorney if an at-fault party's insurance company is disputing your claim. The collision may involve many insurance companies representing the trucking company, the truck driver, the owner of the trailer, and the freight shipper.
It is difficult to negotiate on your own. If we represent you, our experienced attorneys will negotiate on your behalf with the insurance companies and seek a settlement that reflects the full extent of your injuries.
Do You Really Need a Texas Truck Accident Attorney?
In the United States, it's easy for many of us to take for granted the abundant and ready supplies of products and materials we routinely find in the stores, malls, and marketplaces that dot our landscape. Few of us give any thought to the logistics involved in keeping those store shelves stocked, properly supplying our manufacturing sites with raw materials, and ensuring that all of the critical components that make our economy work get to where they need to be. The fact is that our nation's fleet of large commercial trucks remain the backbone of the economy, moving goods across the nation on a daily basis.
All of that activity comes with risk, however. Each year, hundreds of thousands of accidents take place across the country and within the state of Texas. Many result in serious property damage. A great number leave victims seriously injured. A sizeable amount end in fatality. In the vast majority of cases involving injury or death, the victims are more often than not the drivers and passengers of the much smaller vehicles involved in the crashes. If you've been involved in such a crash in Texas and have been left to cope with property damage, injury, high medical costs, and even emotional trauma, there's a good chance you've wondered whether you need a Texas truck accident attorney to help you get the compensation you deserve.
Truck Accident: A Major Problem
According to the Federal Motor Carrier Safety Administration (FMCSA), 3,744 large trucks were involved in crashes that resulted in fatalities in 2014 – five percent less than the prior year. At the same time, however, crashes resulting in injuries increased to 88,000. That represented a 21% increase from the 2013 large truck crash injury numbers. There was also a 31 percent increase in the number of accidents that caused property damage, with 346,000 trucks involved in those crashes.
As you might expect, the vast majority of deaths and injuries were drivers and passengers in other vehicles involved in these crashes. The NHTSA estimates that passengers and drivers in those other vehicles represent more than 70% of injuries and deaths resulting from collisions with these large trucks. The NHTSA has concluded that the drivers of those smaller vehicles are at fault in roughly 75% of all crash incidents.
The Danger in Texas
The streak of deaths and injuries on Texas roadways has been well-publicized recently, though some progress in lowering the death rate was seen in 2015. Still, even with a mild decrease in the number of overall crash deaths in the state – 3,531 people died on the state's roads and highways last year, the statistics remain grim evidence of the potential danger facing all drivers. 17,011 drivers and passengers suffered what officials refer to as "serious injuries" in accidents throughout 2015.
Each year, hundreds of people die in large truck crashes across the state of Texas, and many thousands more suffer injuries ranging from minor cuts and bruises to incapacitation. For the victims of those accidents, the physical and emotional pain and suffering can be just the beginning of their worries. In many instances, the economic fallout of a collision with a large truck can be just as devastating.
The Costs Associated with Large Truck Crashes
The average costs associated with those accidents can be incredibly high regardless of who is responsible. By some estimates, that cost averages about $59,000 per incident. So, if you're one of the 130,000 people injured in a crash with a large truck in any given year, the odds are that you're going to be facing the type of financial damage that can easily cause financial ruin for the average family. The good news is that there may be a chance that you're eligible for financial compensation for your injuries. To obtain that compensation, however, you will likely need some help.
Recovering from the Trucking Industry
Like many other large industries, the trucking industry, its lawyers, and the insurers who protect them all are quite adept at fending off compensation claims. In most instances, a trucking company will go into defense mode when an accident occurs, determined to pay out as little as possible – or nothing at all, if that is an option. As is true with many other large industries, you stand little chance on your own of ever overcoming the defenses these companies will raise in their attempts to minimize their financial liability.
To make matters worse, trucking accidents can be complex in nature, and insurance claims or lawsuits dealing with large truck crashes can be too complicated for the average layperson to manage without professional assistance. There are four things that you need to prove to even have a chance at obtaining recovery:
You must demonstrate that the driver had a duty to exercise reasonable care while operating his vehicle.
You need to demonstrate that he failed to fulfill that duty in one way or another.
You have to show that his failure to exercise care contributed to the crash and your injuries.
You need to show that those crash-related injuries have resulted in financial harm that merits compensation.
Beyond that basic tort concern, you may also have an opportunity to hold the driver's company responsible for damages. That can happen if you can demonstrate that company policies encouraged unsafe practices, or that the company knowingly hired a driver with a proven record of reckless and unsafe driving. There are also industry-specific issues such as improper loading, truck equipment issues, and other factors that may need to be considered.
Obviously, there are a great many complex issues involved in any effort to secure financial compensation in the aftermath of any collision involving a truck. To understand those complicated concerns, and properly navigate the complexities of this type of recovery effort, you will need all the help you can get. Fortunately, a competent Texas truck accident attorney will have the legal expertise and specific level of experience you need to ensure that your efforts at obtaining just compensation are as successful as possible.
Should I Settle with the Texas Trucking Company?
Some Texas trucking companies will contact you soon after an accident and offer a settlement. These quick settlement offers may sound impressive at first. But they typically represent a fraction of the actual value of the injury claim—essentially pennies on the dollar. The trucking company would like to limit its liability by settling the accident claim and getting it off the books before the full extent of the injury victim's losses is even known.
In many cases, the Texas accident victim is still receiving medical treatment and incurring medical expenses. If you accept a settlement from a trucking company while still undergoing treatment, you cannot ask the trucking company later for more money if your expenses exceed the amount of the settlement. You will be stuck picking up the tab for the balance of the medical care.
If you receive a call from a trucking company offering to settle your case, you should have a skilled attorney review the offer and provide guidance about whether it is a fair offer. Be careful. You should not sign a liability release or any other form presented by the trucking company or their insurance adjuster until you have talked with a Texas personal injury lawyer.
What Do I Do If I Was Hit by a Semi-Truck in Texas?
You may be shaken and confused in the hours after a collision with a semi-truck in Texas. If you do not require emergency medical attention, you should still seek a prompt medical evaluation.
Inform the doctor that you were involved in a Texas truck accident.
A doctor's evaluation will provide an independent description of your injuries and will be relied upon by insurance adjusters if you eventually need to file a claim.
Report the accident to the police or ask someone else to summon the police if you are unable.
Do not let the truck driver talk you out of reporting the accident. Without an official police report, you will have more difficulty proving that the truck driver caused your injuries. It will be your word against that of the truck driver.
Exchange vehicle registration and insurance information with the truck driver.
Do this while you are waiting for a law enforcement officer to arrive. If the truck driver is uncooperative, wait for the police to arrive. The police will collect information.
Provide the facts of the accident to the police
Do not discuss the specifics of the accident with the other driver. Do not try to reassure the other driver that you are unharmed. Even if you feel uninjured immediately after a crash, you may wake up the next day very stiff and sore.
Take photos of the Texas accident scene
If you can do so safely, use your phone camera to take photos showing damage to the vehicles, skid marks and debris in the road, and your injuries. Accident photos can provide evidence to support your claim.
Causes of Trucking Accidents in Texas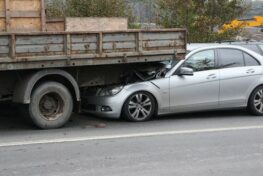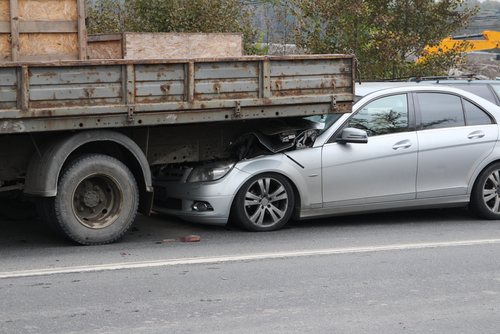 Texas highways are heavily traveled by trucks. Texas has a higher number of truck accidents than any other state. More than 640 people were killed and 1,500 people sustained serious injuries in crashes involving tractor-trailers, semi-trucks, and other commercial vehicles in 2017, according to the Texas Department of Transportation.
The drivers and passengers in other vehicles involved in truck accidents often sustain more severe injuries.
A number of factors involving the truck driver or the vehicle itself may contribute to a serious accident.
Among the regularly cited causes of truck crashes are:
Speeding
Driving too fast for conditions
Driver inattention
Driving on an unfamiliar road
Fatigue
Following too closely or tailgating
Improper lane change
Aggressive driving
Inadequate maintenance
Break Failure
Brakes out of adjustment
Unsecured cargo
An analysis of 2,800 commercial truck crashes by the Texas A&M Transportation Institute found that driver fatigue is a top contributing factor in crashes in which the truck driver is at fault.
Other commonly observed truck driver actions that contributed to many truck crashes were speeding, failing to yield the right-of-way, and using the wrong lane. Crashes involving speeding had a 170 percent greater risk of injury or fatality, the researchers said.
One truck accident may have multiple contributing factors and several potentially responsible parties. It is important to work with a knowledgeable truck accident attorney if you or your loved one has been seriously injured.
[helpful]
Dangerous Roads for Texas Semi-Truck Accidents
Texas had the highest number of crashes involving large trucks of any state, according to a recent National Highway Traffic Safety Administration report. One out of every 10 vehicles involved in a fatal accident in Texas was an 18-wheeler or other type of large truck.
Most of the people killed in large truck accidents are occupants of passenger vehicles. Of 556 people who were killed in truck accidents in Texas in 2016, 448 of the victims were occupants of other vehicles or pedestrians. Nationwide, about 70 percent of people killed in large truck crashes are occupants of other vehicles and 10 percent were pedestrians or bicyclists.
Traffic safety involving large trucks is a serious problem in Texas. The Lone Star State accounted for 12 percent of deadly accidents involving large trucks in the United States.
Interstate 37 between Corpus Christi and San Antonio is among the most dangerous highways in the United States, based on the rate of fatal accidents, according to a report in FleetOwner.
Interstate 35 is a north-south corridor for 18 wheelers carrying goods from Mexico through South Texas to San Antonio and points north. It has heavy truck traffic and frequent truck accidents and is one of the most dangerous stretches of highway for motorists.
Contact a Texas 18-Wheeler Collision Attorney Now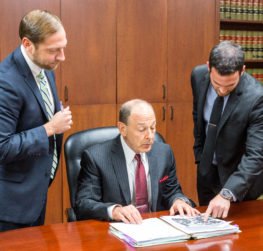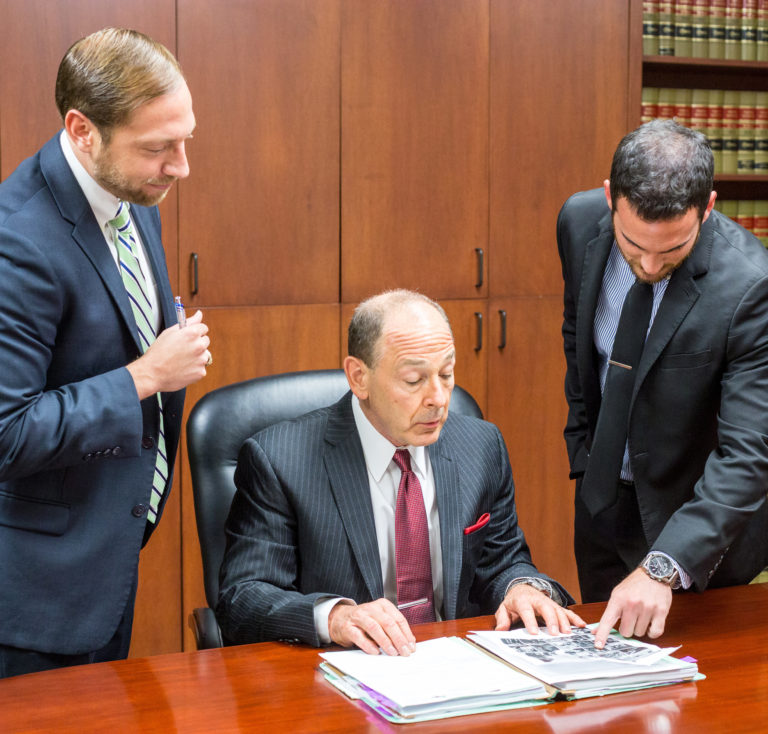 Contact our dedicated tractor-trailer accident lawyer at Herrman & Herrman, P.L.L.C. for help. You want the experience of our commercial truck accident attorneys on your side.
The quicker we start working on your Texas truck case, the better able we will be to protect your rights to seek full compensation. Contact us for a free initial consultation.