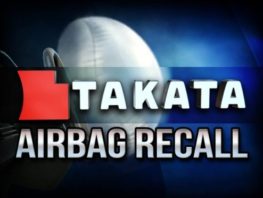 In new developments in the Takata airbag recall, airbag designer and manufacturer Takata Corporation is currently in the process of adding additional recalls to what has become one of the largest airbag recalls to date. This past November, auto safety regulators and the US National Highway Traffic Safety Administration announced fines of up to $200 million for Takata Corporation. This week, Takata will recall an additional 35-40 million defective airbags that were housed in US vehicles.
According to media reports and high-level sources, Takata Corporation plans on recalling the additional defective airbags in phases, with the total rollout of the recall expected to take place over the course of several years. This is a significant blow for Takata Corporation, whose airbags are found in a number of popular automakers' vehicles, including Honda and Toyota. Due to the poor design of the airbags, they would often times deploy with too much force or other times explode when deployed, leading to serious injury and death. Given the significant breadth of the recall and the detailed involvement of the U.S. National Highway Traffic Safety Administration (NHTSA), there are a number of hurdles that Takata Corporation will have to get by before the recall will be complete, a process that will likely take place over the course of a number of years.
Below is a current list of vehicles affected by the Takata Air Bag Recall:
Acura, Audi, BMW, Chevrolet, Chrysler, Daimler Trucks North America (Sterling Bullet), Daimler Vans USA LLC (Sprinter), Dodge/Ram, Ford, GMC, Honda, Infiniti, Mazda, Mercedes-Benz, Mitsubishi, Nissan, Pontiac, Saab, Saturn, Subaru, Toyota, Volkswagen.
Please visit //www.safercar.gov/rs/takata/takatalist.html for an up to date list to see if your vehicle has been affected by the Takata Air Bag Recall.