Product Liability Attorney in Brownsville, TX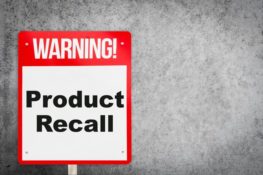 Products purchased by consumers are expected to be safe when used as intended. Manufacturers are obligated to warn people about any hazards or dangers posed by a product. When a product is defective in any way, it may cause serious injury even when used properly.
Manufacturers of defective products can be held liable for the injuries caused by a product defect or by a lack of adequate warnings. It can be difficult for the average person to know how to prove that a product defect caused their injuries. Even though many people may be aware that a product was defective, the defect is not always obvious or easy to identify. Product liability cases can be extremely complicated.
If you have suffered serious injuries or your loved one was killed by a defective product in the greater Brownsville area, contact the unsafe product injury attorneys at Herrman & Herrman, P.L.L.C. Our attorneys have more than seven decades of combined legal experience in product liability cases.
If your case is the type that we handle, our firm will work on a contingency fee basis, which means that you will not have to pay us a legal fee unless we obtain a monetary settlement for you. Our knowledgeable Brownsville defective product lawyers can review your case and help you understand all of your legal options. Call us at (361) 882-4357 or contact us online to set up a free consultation.
How Can a Product Liability Lawyer Help Me?
One of the first things an experienced attorney will do is to conduct a thorough independent evaluation of the product that caused you harm. Our product liability lawyers at Herrman & Herrman understand federal product liability law. Our Brownsville product liability law firm has the resources to conduct the kind of investigation necessary to determine fault in these complicated cases. 
Our product liability negligence lawyers will try to determine who is liable for your injuries. While manufacturers are commonly at fault in most product liability cases, complicating factors in the process could make another party potentially responsible for an accident.
An attorney can deal with the insurance company on your behalf. You won't have to discuss your case, risking saying something that ultimately might harm your case. An insurer could be very quick to offer you a lump sum settlement to resolve your case.
However, without an experienced attorney by your side, you may not understand that the insurance company's offer may fall well short of what is a reasonable amount in light of the injury you have suffered.
Insurance companies understand that many victims are in a desperate situation after a serious injury. They know some people will accept a financial settlement without thinking of the possible consequences of agreeing to such an offer.
In many cases, the money awarded in these settlements can be quickly exhausted by an individual's immediate bills, leaving them with no way to pay future bills and no way to obtain additional compensation.
You deserve a fair and full settlement based on Texas laws that accurately accounts for all of your past, present, and future losses and expenses related to your injuries. Herrman & Herrman, P.L.L.C. is a Brownsville product liability law firm that is committed to doing everything possible to help you obtain a fair award.
Types of Cases Our Brownsville, TX Product Liability Attorneys Handle
Product liability cases may involve any kind of product, but as a general rule virtually all cases have one of three common kinds of defects: 
Design Defect

— Some products simply do not function as they were intended. The root of the problem comes down to an inherent flaw in the manufacturer's design. A design defect renders a product unsafe or dangerous, no matter how flawlessly it is manufactured.

Manufacturing Defect

— Some defects are caused during the actual manufacturing process. Manufacturing defects could be the result of employee errors, poor materials, or construction or assembly mistakes.

Failure to Warn

— Manufacturers can also be held liable when they do not provide users with appropriate warnings regarding the risks of using products or possible side effects. 
Some of the most common product liability claims include:
Tainted food

Tires

Toys

Agricultural equipment

Manufacturing equipment

Prescription drugs

Boats

Heavy machinery

Airplanes

Bedding and clothing

Cosmetics

Electronics

Medical devices

Transvaginal mesh

Appliances
Product liability cases are more isolated when they involve manufacturing defects, as the defects might apply only to a particular product or batch of products. Design defects and failure to warn are more concerning because they involve all products having the same danger and threaten the welfare of far more people.
How Can a Product Be Defective?
A product is considered defective when it has an unreasonably dangerous condition that does not allow the product to serve its intended purpose. Victims injured by defective products will have to prove that the specific defects caused their injuries.
Because a defect may be in the design, manufacture, or lack of adequate warning, product liability cases involve different levels of difficulty in proving a defect caused an accident. Some defects are obvious, but others can be complicated to prove.
Automotive equipment is an example of one of the more challenging product liability claims to prove. Many manufacturers will immediately deny liability and blame victims for not using products as intended.
An insurance company may very likely claim that a victim's negligence caused his or her motor vehicle accident, when in fact a defect caused the crash.
Identifying the defective automotive component may require hiring automotive engineers who understand how the part was supposed to function. You will want a determined product liability lawyer who can prove that a product defect caused your injuries.
After you have been injured because of a defective product, try to preserve whatever remains of the product and store it in a safe place. Save all original packaging and receipts, but also try to take pictures of everything involved in your accident scene.
Do I Have a Legal Right to Product Injury Compensation in Brownsville?
You may have a right to file a product liability claim if you were injured by a defective product, as long as you were not more than 50 percent at fault for causing your injuries and the case meets Texas statute of limitations. 
Before you file a lawsuit against a manufacturer, your attorney will typically submit a demand letter that requests a specific amount of compensation to resolve the claim. Most manufacturers will reject these initial demands, and settlement negotiations will usually begin after that.
Insurance companies typically view settlements as being less costly than going to trial. That said, insurers typically do not agree to settlements until right before a case is about to go to trial.
The bottom line is that any person who has been harmed by the negligence of another party has the right to pursue damages from the negligent party. When an appropriate settlement cannot be negotiated, our attorneys may discuss with you filing a lawsuit and taking the case to trial.
A victim can be awarded damages if he or she can prove by a preponderance of the evidence that a manufacturing defect, design defect, or failure to warn caused his or her injuries.
Contact an Experienced Product Liability Lawyer
Did you sustain catastrophic injuries or was your loved one killed by a defective product in Brownsville or Cameron County? Get yourself legal representation as soon as possible.
Herrman & Herrman, P.L.L.C. has an office on Harrison Street in Brownsville as well as locations in Corpus Christi, Corpus Christi South Side,  McAllen, San Antonio, Houston and Ft. Worth. We have both English- and Spanish-speaking attorneys and staff members so we can discuss your legal questions in the language that you prefer to speak about complicated legal issues.
Our firm is an active member of our community. We provide the annual Innovation Scholarship program for students. We also participate in the Annual Texas Patriot Ruck March, Corpus Christi Independent School District Back-to-School Teacher Training, Petey's Back-to-School Bash at the Richard M. Borchard Regional Fairgrounds, and the PRIDE Corpus Christi Parade and Block Party.
Herrman & Herrman, P.L.L.C. has successfully resolved more than 20,000 cases. Call (361) 882-4357 or contact us online to take advantage of a free consultation.