San Antonio, TX Premises Liability Attorneys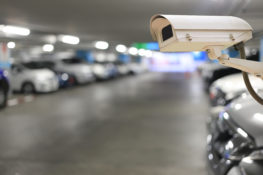 San Antonio is a grand Texas city that offers residents and visitors alike a wide variety of historic and unique places to visit that are unlike any other place in the country. Premises liability is an area of law that concerns a property owner's legal responsibility for damages incurred as the result of accidents caused by dangerous property conditions. It protects those who suffered injuries due to dangerous or defective conditions on someone else's property. Premises liability claims can apply to a number of different locations in the greater San Antonio area.
Whether people were just visiting San Antonio or have lived here for decades, anyone could suffer serious injuries in accidents caused by unsafe property conditions. Property owners and occupiers in Texas generally must notify their guests of any hazards on their property or make a reasonable effort to correct the dangerous condition.
While many people who are injured in these types of accidents know that a dangerous condition was the cause of an accident, property owners and their insurance companies are often quick to claim that an accident was solely the result of a victim's own negligence. Many victims are taken aback when they are accused of being at fault for accidents that have caused major injuries, but some people can begin to question themselves when they should be instead of trying to gain some measure of justice.
If you suffered severe injuries or a loved one was killed in a premises liability accident in the greater San Antonio area, do not wait to get help from a lawyer. You need an experienced personal injury attorney to navigate the complicated legal process.
Herrman & Herrman, P.L.L.C., understands the many complexities of premises liability claims and knows how to hold negligent property owners and others accountable for these kinds of accidents. Call us or contact us online now to take advantage of a free consultation.
Premises Liability Laws in San Antonio, TX
Not all individuals on the premises are owed the same duty of care by property owners.  Premises liability involves negligence based on an unreasonably dangerous condition on someone else's property. In a premises liability claim, the duty of a property owner or occupier to a victim is dependent on the victim's legal status.
Visitors to property are customarily granted one of three statuses in Texas:
Invitee — An invitee is a person who is on a premises by the expressed or implied invitation of the property owner. Members of the public are considered invitees when a premises is open to the public. Invitees are owed the highest duty of care, and a property owner has a duty to protect the invitee from any dangerous condition. A property owner is negligent when a condition on a premises posed an unreasonable risk of harm, the property owner was aware of the danger or should have been aware of it, and the property owner failed to warn the invitee of the risk or correct the danger.
Licensee — A licensee is a party who is on the premises of a property owner with permission but not necessarily by invitation. The property owner allows the licensee onto the premises for their own duties. A meter reader is a common kind of licensee. A property owner only has a duty to protect a licensee from any dangerous condition when they are aware of the dangerous condition. A property owner is negligent when a condition on a premises posed an unreasonable risk of harm, the property owner had actual knowledge of the danger, and the property owner both failed to warn the invitee of the risk and correct the danger.
Trespasser — A trespasser is a person who enters a premises without the permission of a property owner. They are owed no duty of care. The only duty a property owner owes to a trespasser is to not intentionally or willfully injure the trespasser. Keep in mind, however, that trespassers may be upgraded in terms of legal rights to invitee or licensee statuses for premises liability cases when the trespassers were children, volunteer rescuers, people seeking help for emergencies, or "tolerated trespassers," which means individuals who are repeat offenders and property owners have not made any efforts to prevent or discourage similar trespassing events.
A premises liability claim will depend on the victim's legal status, how much control a property owner had over the premises, the mechanism that caused an injury, and whether an accident was the result of a property owner's negligence. Premises liability claims may be proven through a property owner's actual knowledge or constructive knowledge of a property defect, but they could also be proven through an unreasonable risk of harm or other proximate causes.
Types of Premise Liability Lawsuits in San Antonio, TX
Premises liability is a broad category of personal injury law which includes a variety of situations and claims. One of the most common kinds of premises liability actions is undoubtedly the slip and fall accident.
As the name implies, a slip and fall claim usually involves a person who suffers an injury by slipping or tripping and falling in another party's property because of some kind of hazardous condition. Wet or slippery floors are common causes of these accidents, but other obstructions or certain hazards could also be involved in slip and fall accidents.
Premises liability lawsuits can also be based on other kinds of property defects. Property owners may be accountable for accidents caused by faulty flooring or ramps, as well as other hazardous conditions.
Keeping in mind the legal duty to protect guests from harm, a premises liability lawsuit could also stem from violent or criminal acts of other third parties on the premises. Negligent security relates to a property owner not providing adequate security to prevent robberies, sexual assaults, or other criminal acts that can harm victims.
Finally, one of the more common kinds of premises liability claims in cases involving children concerns what is known as the attractive nuisance doctrine. An attractive nuisance is the legal terminology for objects or attractions that are likely to appeal to small children too young to appreciate the inherent dangers, such as swimming pools or trampolines.
With an attractive nuisance claim, trespassing children are usually granted invitee or licensee status when a property owner should have known that their attractive nuisance was likely to cause the risk of death or serious bodily injury. A property owner has an obligation to eliminate any danger to children by restricting access to an attractive nuisance, and the property owner could be held liable for failure to contain an attractive nuisance that results in injury to a child.
Well-Known Landmarks in San Antonio
San Antonio has a number of different attractions in and around the city that draw large numbers of annual visitors. Many premises liability accidents in the city stem from people visiting areas with large amounts of visitors where property owners may not have adequately maintained premises or taken necessary steps to reduce possible accidents.
Some of the popular common places people visit in San Antonio include:
The Alamo
San Antonio River Walk (Paseo del Río)
Mission San José y San Miguel de Aguayo (San Antonio Missions National Historical Park)
Witte Museum
Natural Bridge Wildlife Ranch
Extreme Escape – Colonnade
Extreme Escape – Stone Oak
Morgan's Wonderland
Majestic Theatre
San Antonio Botanical Garden
San Antonio Museum of Art
The DoSeum
Tobin Center for the Performing Arts
Natural Bridge Caverns
McNay Art Museum
San Pedro Springs Park
Wildseed Farms
Guadalupe Cultural Arts Center
Quadrangle Fort Sam Houston
Buckhorn Saloon and Museum
Japanese Tea Garden
Hemisfair
Market Square
San Antonio Zoo
SeaWorld & Aquatica San Antonio
Six Flags Fiesta Texas
Spanish Governor's Palace
Tower of the Americas
The list above includes many of the most popular attractions in San Antonio, but people can be injured in virtually any location around the city. You need to be quick to contact a lawyer for help determining who could be responsible for your injuries if you are involved in any kind of accident on a dangerous property in San Antonio.
Contact our San Antonio Premises Liability Attorneys
Herrman & Herrman, P.L.L.C., strives to be active members of the community in San Antonio, and we provide the Innovation Scholarship to award scholarships to six students and two teachers. We are also a bilingual law firm capable of conversing in both English and Spanish.
Did you sustain catastrophic injuries or was your loved one killed in an accident caused by a property owner's failure to correct or warn you about a dangerous condition in San Antonio or a surrounding area of Bexar County? Be sure to contact Herrman & Herrman, P.L.L.C., as soon as possible.
You can have us provide a complete evaluation of your case as soon as you call us or contact us online to receive a free consultation.
Our firm has offices in the following locations: Corpus Christi, Corpus Christi South Side, Brownsville, McAllen, San Antonio, Houston, and Ft. Worth, TX