San Antonio Truck Accident Lawyer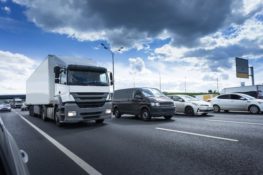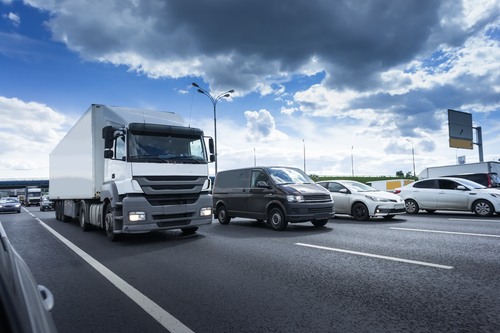 San Antonio is one of the fastest-growing areas of the United and its roadways carry a heavy volume of large trucks. Because of their size, tractor-trailers and semis are more difficult to handle and more accident-prone.
If you or a loved one has been involved in an accident caused by a truck or tractor-trailer, you know how serious these collisions can be. Semis and 18-wheelers are four times larger than passenger vehicles. A collision between a large truck and a passenger vehicle may cause fatal or life-altering injuries to the occupants of the smaller vehicle.
Since tractor-trailer drivers are often required to transport large loads long distances on tight delivery schedules, many commercial truck drivers feel pressure to speed or keep driving even when they are exhausted from many hours at the wheel.
Drivers often ignore federal hours-of-service regulations that limit the number of hours they can drive each day and each workweek. A fatigued truck driver or distracted driver is more likely to cause a serious truck accident.
If you have been involved in a truck accident in San Antonio or near the Bexar County area, the truck accident lawyers at Herrman & Herrman in San Antonio can help you seek full financial compensation you're entitled to from all at-fault parties.
Our attorneys and staff speak both English and Spanish, so we will discuss your questions and options in your preferred language. Call (361)882-4357 or contact our San Antonio online to set up an appointment for a free consultation and case evaluation with a knowledgeable tractor trailer injury attorney.
Common Causes of Trucking Accidents
Truck driver negligence is a leading cause of truck accidents in San Antonio and across Texas.
The Large Truck Crash Causation Study by the Federal Motor Carrier Safety Administration (FMCSA) analyzed nearly 1,000 accidents involving large trucks. The researchers reported that trucks were found to be at fault in 55% of the accidents. Driver error caused or contributed to many of the accidents.
Truck driver negligence can include:
Non-performance: The driver fell asleep at the wheel, suffered a heart attack or seizure, or had another illness or impairment.
Recognition: The driver was inattentive or distracted and failed to recognize a hazardous traffic situation.
Misjudging traffic conditions or other vehicles: The driver misjudged or made a poor decision regarding road conditions, speed, or other vehicles on the road.
Performance errors: The driver disregarded traffic laws and performed an Illegal maneuver, resulting in an accident.
Aside from driver error, other factors that can contribute to truck accidents include:
Brake problems
Tire problems
Improperly loaded cargo or shifting cargo
Traffic stoppages
Poor road conditions
Road construction
Severe weather
Driver's unfamiliarity with the roadway
Use of prescription or over-the-counter drugs that cause drowsiness
Drunk driving
Types of Trucks on the Road
There are many types of trucks on San Antonio roads that can cause potential hazards for pedestrians, cyclists, and other motorists. The most common include the following:
Tractor-trailers—These large trucks transport cargo and goods across town and across Texas and can weigh up to 80,000 pounds when loaded. With a high center of gravity and large blind spots, they are prone to roll-overs accidents and jack-knifes. They are also known as semis, big rigs, and 18-wheelers. Many truckers are long-distance haulers, which puts them behind the wheel for long periods.
Tanker trucks — These trucks haul liquids or gases, many of which can be hazardous, flammable, or explosive, if handled improperly. Tanker trucks have a higher center of gravity than other trucks and require drivers to have additional training to operate them.
Flatbed trucks — These trucks have long, open trailers for cargo. Accidents with these types of trucks often result from improperly secured cargo that falls off and hits another vehicle or falls onto the roadway, causing an accident.
Dump trucks and garbage trucks–These vehicles carry large loads of waste, demolition debris, gravel, dirt, sand, and other construction materials and require longer distances to stop safely. Their loads are top-heavy, which can cause a risk of blind spots, tip-over, or falling or flying debris.
Tow trucks — There are many tow trucks on the roadway responding to disabled vehicles. They can cause accidents if the drivers are inadequately trained.
Who Can Be Held Responsible for Injuries Caused by Semi Trucks?
In a collision with a semi, any number of parties could be held liable, including the following:
The driver
The truck owner
The company that employs the driver
The cargo company that loaded the truck
The company responsible for the truck's maintenance
The truck or parts manufacturer
What Can I Do If I'm An Injured Truck Driver?
If you are a truck driver injured in an accident, you have several options for recovering damages to pay for your injuries and damaged property.
Vehicle insurance–The at-fault driver's insurance should be the first option. The insurance company will investigate the accident and determine who was at fault and who is responsible for payment.
Truck insurance–Federal law requires all commercial trucking companies to carry at least $750,000 in liability insurance, and some carriers are required to carry higher amounts of insurance coverage. These policies may include uninsured and underinsured (UM/UIM) motorist coverage, which provides coverage if you get hit by a driver without insurance or lacking adequate insurance.
Workers' compensation–If you were injured while driving a truck as part of your job, you may be eligible for state-regulated workers' compensation benefits as an exclusive remedy.
Why is it important to contact a San Antonio truck accident lawyer right away
In any of these cases, it's essential to consult with an experienced truck accident attorney who can help you navigate the complex web of trucking and insurance rules and regulations as they pertain to both workers' compensation and personal injury law.
An experienced truck accident attorney in San Antonio can help identify who was at fault and help you pursue full compensation for your physical injuries and damaged property.
Insurance companies may try to pressure you to settle quickly, but don't let them convince you to sign off on a payment prematurely. Instead, let a truck accident lawyer handle the negotiations while you concentrate on regaining your health.
Especially in the case of severe injuries, you will want to retain an experienced truck accident law firm. Our San Antonio trucking accident lawyers at Herrman & Herrman know how to negotiate effectively with insurance companies. We will fight in court for you, if necessary, to demand full compensation for you.
Do I Have Legal Rights to a Compensation?
You have the legal right to seek fair and full financial compensation for damages caused by someone else's negligence or intentional wrongdoing. If you or a loved one is the victim of a truck accident, you may be entitled to seek compensation for your personal injuries and property damage. In Texas, you may be able to get financial damages for the following:
Past and future medical expenses, such as ambulance fees, doctor visits, surgeries, physical therapy, medications, or durable medical equipment
Past and future lost income due to missed work or diminished earning power
Loss of limb, disfigurement, permanent disabilities
Damages to your vehicle or other personal property
Physical, mental, or emotional distress caused by your injuries
Compensation for the loss of benefits or companionship of the injured person
Should I Agree to a Truck Accident Settlement with the Trucking Company?
The commercial trucking industry is governed by a detailed set of federal and state laws. These regulations cover vehicles, drivers, and commercial trucking companies. If you have been injured in a truck accident, it's critical that you retain an experienced San Antonio truck crash lawyer who understands the regulations.
Victims of truck accidents who are not represented by an attorney take a big risk. The trucking companies and their corporate insurers have deep pockets, and they hire adjusters and lawyers who will do everything they can to help the company avoid paying out a claim. A skilled law firm equipped with the necessary resources can make a huge difference in helping you receive the full range of compensation that you deserve in a truck accident settlement.
How Can An Attorney Help Me?
If you have been injured in a truck accident, you may feel overwhelmed by the complicated and stressful process of seeking compensation for your injuries. You need to focus on your recovery rather than dealing with stubborn insurance companies. Our compassionate and professional truck accident attorneys in San Antonio can help you through this difficult time.
Unfortunately, many people who are injured in truck accidents do not receive a full and fair settlement because they try to settle a claim on their own or settle too soon after an accident when the total amount of damages is still unknown.
They may miss critical legal deadlines. In Texas, the time frame for filing truck accident compensation claims in a San Antonio court is a maximum of two years after the accident. Overlooking this deadline means that the court will automatically refuse to hear your case.
Because truck accident claims are typically more complex than car accident claims, an experienced San Antonio truck accident lawyer can protect your interests during the process. The truck accident attorneys at Herrman & Herrman can guide you through the process of evaluating the claim and determining the liable parties.
We can investigate the accident, examine all the available facts, and file all legal paperwork in a timely manner. After identifying the responsible parties, a lawyer will begin negotiating with the appropriate insurers to obtain a full and fair settlement. If a settlement is not possible, Herrman & Herrman can take your case to court and aggressively advocate for you before a Bexar County jury.
Contact a San Antonio Truck Accident Lawyer Today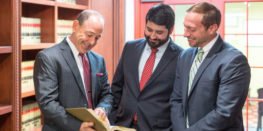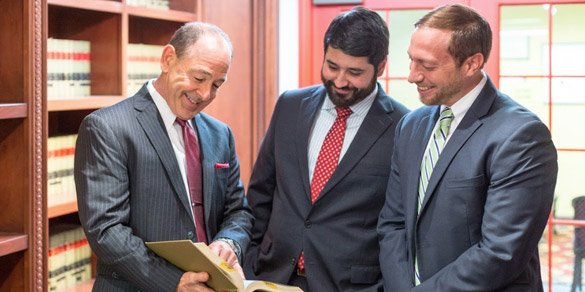 Our experienced attorneys possess an extensive knowledge of the regulations and laws governing the trucking industry. That gives us a valuable edge in representing our clients.
Call our truck accident law firm today at (361)882-4357 to schedule an appointment at our San Antonio office for a free case evaluation. Our staff speaks English and Spanish, and we will discuss your rights and options with you in detail.
Herrman & Herrman also has office locations in Corpus Christi, McAllen, and Brownsville. Our firm handles truck accident cases on a contingency fee basis, which means you don't pay us anything unless we win a monetary award for you.