Houston Oil Field Accidents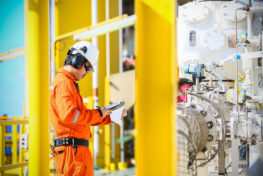 Oil fields are some of the most dangerous places to work in the United States. Adequate steps need to be taken to protect oil field workers. Negligence on the part of individual employees, managers and property owners can cause serious accidents.
Electrocution on power lines
These accidents can result in very serious head and neck injuries, burns and loss of limb. At the law firm of Herrman & Herrman, P.L.L.C., our attorneys have more than 100 years of experience handling personal injury claims in Texas. Our firm will attend to every detail of a claim, from investigating the circumstances of an accident, to fighting for the best resolution on behalf of our clients.
Oil Field Safety in Houston
Our lawyers are extremely knowledgeable regarding oil field safety standards in Texas and the common causes of oil field accidents. Agencies, such as the Occupational Health and Safety Administration (OSHA), have strict oil field safety regulations. Our firm will work with credible experts to evaluate liability for these accidents and whether regulations were broken in the process.
We will identify fault through discovery, OSHA reports, depositions and cross-examination. Given our past experience, we can handle the complexities of litigation resulting from oil field accidents.
Speak with our oil field accident attorney Houston for a no obligation free consultation.
For more information about personal injury representation in Houston, schedule an appointment with our experienced lawyers. Contact us at one of our offices in Houston at (713) 565-1899. You can also contact us for oil refinery disasters.
Our firm has offices in the following locations: Corpus Christi, Corpus Christi South Side, Brownsville, McAllen, San Antonio, Houston, and Ft. Worth, TX.