Common Houston Accidents and Injuries in the Oil Field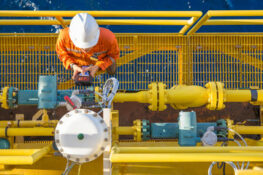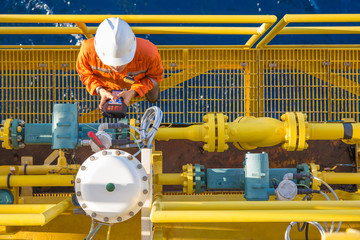 Texas is the leading crude oil producer in the United States and accounts for about 22 percent of all crude oil production in the country. Every day, oil field workers in South Texas go to work ready to meet the physical demands of their difficult jobs. Through no fault of their own, some drilling rig crew members and well service workers sustain serious injuries on oil rigs. Texas has numerous oil field accidents that cause serious injuries and cost rig workers their health and even their lives.
For oil industry workers who have survived oil field accidents, the road to recovery can be a long one. Medical costs associated with treating serious injuries can amount to tens of thousands of dollars. Coping with the emotional aftermath can be difficult as well. Families that have lost loved ones to oil field accidents may suffer financial hardship as well as emotional anguish.
At Herrman & Herrman, we have seen the devastating effects that oil field accidents have on workers and their loved ones. When workers are injured due to others' carelessness or disregard for safety, the injured worker may be entitled to compensation. These brave men and women deserve full compensation for their injuries. That is what we strive to achieve. With more than 100 years of combined experience, our compassionate attorneys will fight to get you the money you need.
Our legal team speaks both English and Spanish. In addition to our Corpus Christi office, we have offices in Corpus Christi South Side, Brownsville, McAllen, San Antonio, Houston, and Ft. Worth, TX. If you are ready to talk to an attorney about your oil rig accident, contact the experienced team at Herrman & Herrman today by calling (361) 882-4357. We offer a free case evaluation to review your accident and legal options.
Dangerous equipment, heavy machinery, fires, explosions, and exposure to toxic chemicals are among the hazards that can cause injuries on oil rigs. Getting immediate medical attention for a serious injury can be difficult because of the remote locations of many rigs.
Some of the most common injuries that occur in the oil field include:
Broken bones
Back injuries
Hand, arm, leg, and foot injuries
Crushing injuries
Concussion
Lacerations
Puncture wounds
Hearing loss
Vision loss
Amputations
Most Dangerous Houston Oil Field Professions in the Industry
Any type of work in an oil field can potentially be dangerous. However, some jobs pose a higher risk of injury than others.
Some of the most hazardous jobs in Houston oil fields include:
Oil derrick operators
Motormen
Truck drivers
Roustabouts
Roughnecks
Oil and gas rigs are dangerous locations to work. Through no fault of their own, rig workers are vulnerable to many types of accidents.
Rig workers are susceptible to injuries from slip and fall accidents, especially falls from heights. Broken bones, back injuries, head injuries, and fatal injuries may occur in falls.
Other common injuries associated with oil and gas rig accidents include:
Traumatic brain injury
Concussion
Broken bones
Crushing injuries
Amputations
Burns
Chemical burns
Lung damage from breathing in fumes
Soft tissue injuries
Lacerations
Contusions
Hearing loss
Common Causes of Houston Oil Field Accidents
A variety of factors can contribute to oil rig accidents.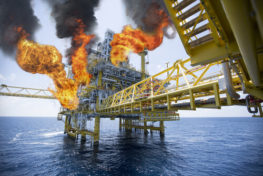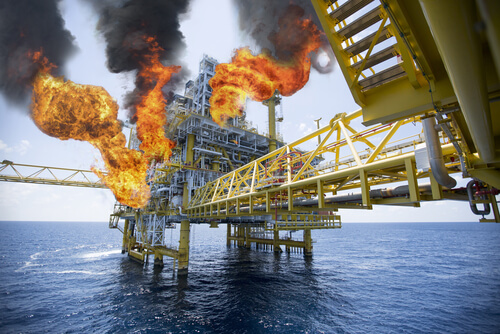 One of the leading causes of serious accidents on the job site is a poorly maintained workspace. The decks of an oil rig may become cluttered or dangerously slippery, causing slip and fall accidents or falls through open decking. Falls from heights may cause serious or fatal head and back injuries.
Swinging loads of pipe or other supplies being moved by crane or winch may strike a rig worker in the back or head, causing serious injuries.
Oil and gas are highly flammable and dangerous products. They must be properly handled and stored to prevent ignition and explosions. Workers may be exposed to toxic fumes when checking bulk storage tanks.
Oil rig machinery can fail because of a defect, improper maintenance, or dangerous attempts to retrofit a piece of equipment. Workers may be injured during rig maintenance or repairs.
If oil rig equipment operating under high pressure fails, it can cause an explosion resulting in serious injuries or deaths to rig workers. If a manufacturing defect in the equipment causes the accident, the injured oil rig worker may file a personal injury lawsuit against the manufacturer, seeking compensation.
Motor vehicle accidents involving trucks in oil fields are a leading cause of fatal injuries to workers. If you are injured in an accident caused by another motorist, the at-fault motorist may be liable for your injuries. You also may be eligible for benefits through your own employer's worker's compensation insurance if you were on the job when the traffic accident occurred.
Companies have a duty to ensure that the workplace is a reasonably safe environment, even in extreme conditions. This means making sure that all workers have the proper training and safety gear, maintaining all equipment and vehicles, making sure chemicals are stored properly, and following state and federal safety guidelines.
Failing to repair or maintain just one piece of equipment or not properly training employees on proper worksite procedures can trigger a chain reaction of events that can have catastrophic consequences.
Some of the most common causes of oil field accidents that can result in serious injuries include:
Well blowouts
Explosions
Fires
Equipment failures
Mechanical defects of defective parts
Slips and falls
Improperly trained employees
Hiring unqualified employees
Electrocution
Occupational Hazards in the Houston Oil and Gas Industry
The Occupational Safety and Health Administration has identified several occupational safety hazards that have been linked to the oil and gas industry. Some of these hazards are:
Truck and vehicle collisions
Being caught in or stuck between heavy machinery
Falls
Explosions
Fires
Dangerous confined spaces
Electrical hazards
Mechanical hazards
Lifting, pushing, and pulling heavy items or loads
How Dangerous Is Working on an Oil Rig in Houston?
Oil rigs and oil fields are extremely hazardous places to work. Most people only realize that oil fieldwork is dangerous when they see headlines about an oil rig blowout or explosion. Oil rig explosions and fires are sensational and may result in multiple injuries at once. But the fact is that oil and gas workers are injured and killed much more often than the headlines suggest.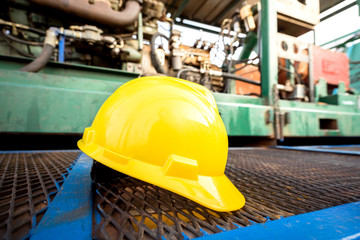 From 2008 through 2017, 1,566 oil and gas workers lost their lives on the job. Drilling for oil is considered one of the most dangerous jobs in the United States, with a fatal injury rate of 46 per 100,000 workers.
According to one report, falls are still a leading cause of injury and death in the oil industry. The study notes that 52 percent of fatalities involved falls from more than 30 feet up, and 41 percent of falls occurred in the state of Texas.
Why You Need a Houston Oil Field Injury Attorney
Oil companies are for-profit entities. That means that workers hurt or killed on the job don't receive the full amount of money they or their families deserve after an accident.
Many large oil companies keep an army of lawyers at their disposal to help them minimize the damage that an accident claim against them could potentially cause. The less they have to pay, the better, as far as they are concerned.
If you are a worker injured in an oil field or oil rig accident, you may feel like you are suddenly facing a David versus Goliath type situation. But you do not have to fight alone. Our experienced attorneys can fight on your behalf. You need the experience and resources that the legal team at Herrman & Herrman can provide.
Our oil field injury lawyers won't hesitate to go head-to-head with large oil companies and their insurance companies on your behalf. While you recover, we can investigate the circumstances of your accident, and build a persuasive case that gives you the best chance of recovering the money you need to rebuild your life. We can determine whether another oil field services company working at the same job site created unsafe conditions that caused your injury. At our firm, we are focused on doing everything in our power to secure the best outcome for you.
Getting Your Compensation for a Houston Oil Field Injury
Seeking compensation after an oil field accident can seem like a daunting challenge. At Herrman & Herrman, we want to assure you that we are up to the challenge. We take pride in the fact that we treat our clients with respect and compassion.
If you or a loved one has been hurt in an oil or gas industry-related accident, you can turn to the team at Herrman & Herrman for help. Call us today at (361) 882-4357 or contact us online to set up a free consultation with one of our skilled attorneys. We have offices in five locations across south Texas and employ an experienced team who speak both English and Spanish.
Our firm has offices in the following locations: Corpus Christi, Corpus Christi South Side, Brownsville, McAllen, San Antonio, Houston, and Ft. Worth, TX.