Company Vehicle Accident: Who is Liable and Who Pays?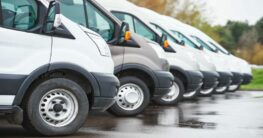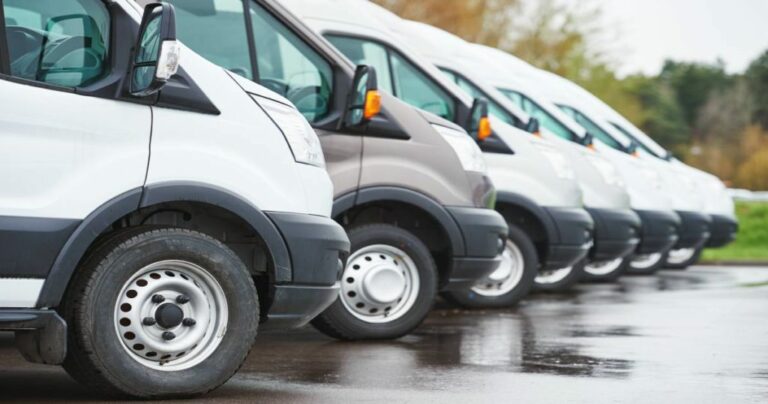 Most of us have an idea of what to do if we're involved in a car accident while driving a personal vehicle. But what happens when you're in an accident in a company-owned car or truck? Is the other driver still responsible for your injuries and medical bills? Does your employer have any duties to help you get the treatment you need? What if you were using your personal vehicle for company business?
These are all important questions to ask if you've sustained severe injuries and need help covering your various expenses.
The best way to make sure you understand all your options to take care of yourself after an accident involving a company vehicle is to speak with an experienced personal injury lawyer at Herrman & Herrman, PLLC. Our company vehicle accident attorneys have more than 100 years of combined experience handling car accident claims. We have recovered millions of dollars for our clients.
Our team includes a former insurance adjuster and several former insurance company defense attorneys, giving us insight into the personal injury claims process and how insurance companies approach these cases. We're proud of our deep ties to our local Texas communities, and the support we provide to various charitable causes and through student scholarships.
If you've been injured in an accident in a company car or commercial vehicle, it's in your interest to speak with an attorney as soon as possible. If you hire Herrman & Herrman, you won't owe us any legal fees unless we collect compensation for your injuries. Get a free initial consultation with one of our car accident lawyers by calling (713) 565-1899 or visiting our contact page.
What Is Considered a Commercial or Company Vehicle?
Generally speaking, insurance companies define a company vehicle as any car, truck, van, bus, or other types of commercial vehicle used to conduct business.
This includes everything from a company-owned automobile to delivery vans, passenger buses, food trucks, and semi-trucks. It does not generally include a personal vehicle that someone uses just to drive to and from work.
However, a personal car may be considered a company vehicle if you use it in the course of company business, such as going on sales trips or attending a conference.
Types of Company Vehicles That May Be Involved
The definition of a commercial or company vehicle includes many different types of vehicles that such as:
Semi-trucks, 18-wheelers, cargo tankers, and other tractor-trailer trucks — Large trucks are used to transport a variety of goods across the country. Accidents involving these vehicles can lead to serious injuries because of the truck's size and weight. Semi-trucks are used almost exclusively for commercial purposes. Whether owned by a trucking company as part of a truck fleet or by an independent owner-driver, tractor-trailers are considered commercial vehicles in most accident claims.
Dump trucks, cement mixers, and other construction-related vehicles — Construction vehicles are large, heavy, and challenging to handle, making them especially prone to accidents. Most crashes involving these types of vehicles occur on streets or roads in urban areas. Given how they're used, construction vehicles certainly meet the definition of a commercial vehicle.
Agricultural trucks — Large trucks with open beds are frequently used to transport agricultural goods from farms to other locations for distribution and sale to the public. Because they're being used for business purposes, these trucks qualify as commercial or company vehicles.
Garbage trucks — Whether a garbage truck is owned by a private company or a government agency will affect how a personal injury claim is pursued against the owner of the garbage truck. Filing a claim against a government agency has special notification and filing requirements. Speak to a truck accident lawyer promptly if you've been injured in an accident caused by a garbage truck.
Food trucks, ice cream trucks — Anyone using a van or truck to sell food or drinks to the public is using that vehicle for a business purpose. As such, food trucks and related vehicles meet the definition of a company vehicle for insurance purposes.
Delivery vans — These vehicles carry packages as part of a commercial operation, meaning they fit the definition of a company vehicle.
Taxis and limousines — Any car that carries passengers is generally considered a commercial vehicle, which includes taxis and limousines.
Rideshare vehicles — Rideshare vehicles used by Uber, Lyft, and other companies are engaged in a commercial venture when they're carrying passengers. Uber and Lyft have insurance coverage that covers drivers and passengers who are injured in accidents. However, if the driver is not engaged in picking up or transporting a passenger, the rideshare driver's personal insurance may provide coverage for the accident.
Passengers buses, vans — Commercial bus companies are required to employ licensed commercial drivers, take reasonable precautions to ensure the safety of passengers, and have higher amounts of liability insurance than automobile owners. If a commercial bus driver causes an accident, the bus company that employs the driver may have liability for the injuries caused by the negligence of its employee.
Utility vehicles — Employees of both public and private utility companies use large trucks as part of their work. As such, utility trucks are generally considered commercial vehicles.
Moving trucks and vans — Like semi-trucks, moving trucks and vans are used to carry goods from one place to another. This means a moving truck or van is considered a commercial vehicle for insurance purposes.
Liability in a Company Vehicle Accident
In personal injury cases, an employer can be held liable for the actions of an employee driving a company vehicle under a legal doctrine known as vicarious liability. This applies to any situation in which an employee's negligent or careless actions end up injuring someone else.
For example, if an employee is driving a company vehicle and hits another vehicle, the employer's insurance could be liable for any injuries suffered by anyone in the other vehicle. The company would be liable if an employee driving a company vehicle hit a pedestrian or bicyclist.
However, for vicarious liability to apply in an accident involving a company vehicle, there are a few stipulations. First, the person driving the company vehicle must be an employee and not an independent contractor. This can be a complicated distinction to make, especially when it involves people doing gig work such as driving for a rideshare service.
Second, the employee must have been on the job at the time of the accident. For example, if someone is in an accident while carrying a passenger to a job site in a company vehicle, they would most likely be considered to have been on the job. If the employee was simply commuting to or from work, however, then they would likely not be considered to have been engaged in work-related activities at the time of the accident.
Depending on the specific circumstances of the accident, the driver and their employer could be held liable for your injuries. In some instances, the at-fault driver and company may have separate liability insurance policies that injury claims may be filed against. This can broaden the pool of money available to provide compensation. If you have been injured in a crash caused by a commercial vehicle driver, an experienced commercial vehicle accident lawyer at Herrman & Herrman can evaluate the insurance policies that apply to your accident.
Compensation That Can Be Recovered
The types of compensation that may be sought after a crash involving a commercial vehicle include compensation for:
Medical bills related to the accident, including future medical expenses
Lost wages while you heal from your injuries
Reduced future earning capacity due to long-term or permanent disabilities from the accident
Damaged personal property, such as replacing your vehicle
Pain and suffering
What If the Accident Involves an Uber or Lyft Driver?
The main issue when it comes to accidents involving Uber or Lyft vehicles is whether the driver was on the job at the time of the accident. If the driver was carrying a passenger or on their way to pick up a fare, they were engaged in commercial activity and the vehicle would likely be considered a company car.
Uber and Lyft have insurance policies that cover drivers when they are on the job. However, if the driver was on their way home after dropping off a fare, then they were not using the car for a business purpose at the time and the vehicle would not be considered a commercial vehicle. If the driver caused an accident while driving home, the driver's personal auto liability insurer would have financial liability for any injuries caused.
Hit by a Company Vehicle? Contact a Lawyer Today
There are many complicated legal questions when it comes to accidents involving company vehicles. To make sure your rights are protected and you have the strongest chance of receiving fair compensation for your injuries after a crash, talk to a company vehicle accident attorney as soon as possible. Get your free initial consultation with Herrman & Herrman, PLLC, by calling (713) 565-1899 or visiting our contact page.
Our firm has offices in the following locations: Corpus Christi, Corpus Christi South Side, Brownsville, McAllen, San Antonio, Houston, and Ft. Worth , TX.