Round Rock Truck Accidents Due to Unrealistic Schedules for Truck Drivers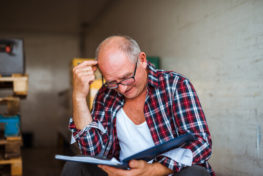 One of the primary concerns about the safety of driving long distances in large trucks is driver fatigue caused by too many hours behind the wheel.
Recognizing the danger of truck driver fatigue, the federal agency that oversees the U.S. trucking industry has regulations limiting the number of consecutive hours that truck drivers can stay behind the wheel.
Even with hours of service regulations in place, truckers often disregard the limits and drive when they feel drowsy or dangerously fatigued. In many cases, it is because the trucking companies that employ them push drivers to meet unrealistic delivery schedules. Nowhere is the phrase "time is money" more applicable than in long-distance trucking.
If you or a loved one has been injured in a truck accident that happened because the truck driver was fatigued, you may be able to obtain compensation for your injuries and other losses. Motor carriers are responsible for the actions of the truckers they put on our roads.
The Round Rock truck accident attorneys of Herrman & Herrman, P.L.L.C., have a thorough understanding of federal regulations governing the trucking industry. We apply our years of experience to our investigation of your truck accident to recover a proper financial settlement for you.
Federal Regulations Adopted to Battle Fatigued Truck Driving
Discussing driver safety, the Federal Motor Carrier Safety Administration (FMCSA) says that a landmark study of causes of truck accidents found that 13 percent of commercial motor vehicle (CMV) drivers involved in truck accidents were considered to have been fatigued at the time.
In a 2013 report, the FMCSA identifies 56 fatal truck crashes in which the trucker was asleep at the wheel or fatigued.
Driver fatigue may be due to a lack of adequate sleep, an irregular work schedule, extended work hours, strenuous work or non-work activities, or a combination of other factors.
The National Sleep Foundation compares fatigue to the effects of alcohol, noting that sleepiness slows reaction time, decreases awareness, impairs judgment and increases your risk of crashing.
To guard against fatigued drivers operating 80,000-pound tractor-trailers on our nation's highways, the FMCSA spent a decade rewriting the agency's hours of service (HOS) regulations. The stricter rule went into effect in July 2013 after several court challenges. These are complex regulations. In general, truckers who carry property only (not people):
May drive for up to 11 hours after 10 consecutive hours off duty.
May not drive after the 14th consecutive hour after coming on duty, following 10 consecutive hours off duty. Off-duty time does not increase the 14-hour period.
Must spend at least 8 consecutive hours in their truck's sleeper berth (if they use the sleeper berth provision for resting), plus a separate 2 consecutive hours either in the sleeper berth, off duty, or any combination of the two.
Round Rock Truckers and Driving Beyond HOS Limits
Regulations do not automatically solve a problem, however. According to the Insurance Institute for Highway Safety (IIHS), many truck drivers exceed the 11 hours they are permitted to drive at a stretch.
The IIHS said that drivers can easily falsify logbooks and said requiring electronic on-board recorders to show when trucks are being driven would identify drivers who are breaking the rules and lead to better compliance.
The American Transportation Research Institute (ATRI), a nonprofit research organization partly funded by the trucking industry, said the new driving hours rules increased fatigue among more than two-thirds of the drivers surveyed.
More than 80 percent of drivers said the new HOS rules resulted in lost productivity, spurring them to drive when they were not in proper condition to operate their vehicles safely.
We Hold Round Rock Fatigued Drivers and Their Employers Accountable
Our truck accident attorneys investigate to determine how long a trucker has been behind the wheel of their rig and whether fatigue was the likely cause of a truck accident. We look for evidence. We interview the driver under oath – a deposition – during which he or she may say they were pushed by their employer to meet an unreasonable pickup or delivery target.
Multiple interviews with a motor carrier's unhappy employees may reveal evidence that pushing drivers to meet unrealistic schedules was routine. A truck driver who regrets the damage he or she has done in an accident may admit to having been in a hurry to get home for the weekend or to keep rolling and beat impending bad weather or rush hour traffic.
Time-stamped geographic data tracking a truck's travels may be obtainable from cell phone records, toll receipts and the truck's "black box" Heavy Vehicle Event Data Recorder (HVEDR). There are other ways to document a trucker's activities, as well.
Securing this information usually requires a court order that compels the motor carrier or another truck owner to turn over this data. That makes it important to seek legal assistance as soon as possible after a truck accident, so your attorneys can obtain evidence before it is lost or destroyed.
Fatigued and drowsy driving is a recognized problem in the interstate trucking industry. It may very well have been the cause of the truck accident that injured you or your loved one. But you will need knowledgeable lawyers to prove it and press for the compensation you deserve.
The truck accident lawyers of Herrman & Herrman, P.L.L.C., have successfully provided legal services to Texas residents for many years, and we can help you and your family too.
Contact Our Round Rock Truck Accident Attorneys to Discuss Driver Fatigue
Herrman & Herrman, P.L.L.C., can help if you were involved in a commercial truck accident in Texas that may have been caused by a driver who was fatigued. We can move promptly after a truck accident to obtain records from the motor carrier and truck driver, as well as access to the wrecked truck.
With evidence in hand, we can move aggressively to ensure that you are properly compensated for your losses.
For help holding a driver and motor carrier or another truck owner accountable for a crash that may have been caused by a fatigued truck driver, contact us today at our Houston office!
Our firm has offices in the following locations: Corpus Christi, Corpus Christi South Side, Brownsville, McAllen, San Antonio, Houston, and Ft. Worth , TX.
Sources: