Personal Injury Lawyers in San Marcos, TX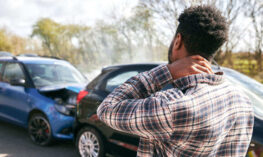 San Marcos is a city within the Austin-Round Rock metro area. San Marcos is known as a charming college town with Texas' largest outlet mall. San Marcos is full of historical places to visit. San Marcos is within the Interstate 35 corridor that connects Austin with San Antonio.
San Marcos, Texas is a city located in central Texas, approximately halfway between Austin and San Antonio. It is the county seat of Hays County and is known for its picturesque natural beauty, historic charm, and vibrant culture. Here's some information about San Marcos:
Outdoor Recreation: San Marcos is known for its outdoor recreational opportunities. The city is nestled along the San Marcos River, which offers opportunities for swimming, tubing, kayaking, and canoeing. The nearby Spring Lake Preserve and the San Marcos Greenbelt offer hiking and biking trails, as well as opportunities for birdwatching and wildlife viewing.
Texas State University: San Marcos is home to Texas State University, a major public research university with a beautiful campus that adds a youthful energy to the city. The university offers a wide range of academic programs, cultural events, and sports activities, contributing to the city's vibrant atmosphere.
Historic Downtown: San Marcos has a charming historic downtown area with unique shops, art galleries, and restaurants. The area is known for its distinctive architecture, with many preserved historic buildings dating back to the 19th century. The downtown area also hosts events such as farmers markets, art walks, and live music performances.
San Marcos Premium Outlets: For shopping enthusiasts, San Marcos is home to one of the largest outlet shopping centers in Texas, the San Marcos Premium Outlets. It features over 140 designer and brand-name stores, offering a wide range of products at discounted prices.
Cultural and Artistic Scene: San Marcos has a thriving cultural and artistic scene with numerous art galleries, theaters, and live music venues. The city hosts various events and festivals throughout the year, such as the Mermaid Parade, the Summer in the Park concert series, and the annual ArtsFest, showcasing local talent and promoting the arts.
Natural Springs and Caves: San Marcos is known for its natural springs and caves. The Meadows Center for Water and the Environment, located at Spring Lake, offers glass-bottom boat tours that allow visitors to see the unique ecosystem of the springs and learn about the local flora and fauna. The Wonder World Park features a cave tour, wildlife park, and observation tower, offering a unique experience for nature enthusiasts.
Community Parks: San Marcos has several community parks that offer recreational opportunities for families and outdoor enthusiasts. Some popular parks include Rio Vista Park, which has a riverfront beach, playscapes, and sports courts; San Marcos City Park, with picnic areas, hiking trails, and a swimming pool; and Children's Park, a playground designed for children of all abilities.
These are just a few highlights of what San Marcos, Texas has to offer. With its natural beauty, rich history, cultural vibrancy, and recreational opportunities, it's a city that offers a diverse range of activities and attractions for visitors and residents alike.
Thousands of people in San Marcos and the greater Austin-Round Rock Metropolitan area sustain significant injuries in car accidents and other personal injury accidents every year. Much of the time, someone could have taken some step to avoid causing a car crash or personal injury accident but acted carelessly or negligently instead.
If you have been seriously injured as a result of someone else's negligence, you may have a right to seek compensation for your medical bills and related losses. The San Marcos, TX, personal injury lawyers at Herrman & Herrman have helped thousands of people recover financial compensation for serious injuries.
With more than 100 years of combined legal experience, our personal injury lawyers have the know-how to tackle the most challenging cases. Every case has its own set of facts. But our case results speak for themselves regarding our experience. If you've been seriously injured in San Marcos due to someone else's carelessness or disregard for safety, contact us today for a free consultation.
Types of Cases Our San Marcos, TX, Attorneys Handle
Our personal injury lawyers have experience with a wide range of cases, including:
Car accidents —

Car crashes are frequently the result of one or more drivers operating a vehicle carelessly or recklessly. Some ways in which drivers may cause collisions by acting negligently include impaired driving, distracted driving, speeding, driving while drowsy, following too closely, failing to yield the right-of-way, and improper passing. 

Truck accidents —

Crashes involving semi-trucks and other large vehicles are often the result of a truck driver failing to take reasonable safety precautions when sharing the road with other vehicles. Some common examples of truck driver negligence include speeding, following too closely, driving too fast for road or weather conditions, distracted driving, driving too many hours without rest, and driving while impaired by drugs or alcohol. When truck drivers violate traffic rules and cause crashes, they often cause significant injuries to others and should be held financially responsible for the harm they cause.

Motorcycle accidents —

Automobile drivers should take extra care around motorcyclists to minimize the chances of a collision. But many drivers overlook motorcyclists in traffic. Drivers who speed, fail to check their blind spots, weave through traffic, drive while distracted or impaired, or are otherwise negligent can seriously injure a motorcyclist.

Bicycle accidents —

Because cyclists have little protection from vehicles weighing thousands of pounds, bicycle riders are extremely vulnerable to injury if they are hit by a car. Many bicycle accidents are the result of drivers not paying attention, ignoring the rules of the road, or driving while impaired.

Pedestrian accidents —

Pedestrians often suffer catastrophic injuries if they are hit by a car or other vehicles. Many pedestrian accidents are caused by drivers being negligent, including driving while impaired, driving while distracted, and failing to yield the right-of-way to pedestrians who are crossing the street.

Premises liability cases —

Property owners and managers have certain legal duties to protect guests or customers from foreseeable hazards on their property. When property owners or managers fail to clean up hazards like slippery sidewalks, exposed electrical wires, loose power cords, or wet floors, their negligence can cause serious slip and fall accidents or other incidents. Property owners and managers can be held liable if they fail to provide adequate warning about known hazards on the grounds.

Workplace injuries —

Workers who use heavy industrial equipment, spend time around caustic chemicals, or have other hazards present in their workplace can sustain major injuries if their employers don't take safety seriously. In Texas, workers in the construction and oil industries are especially prone to on-the-job injuries. Depending on the situation, an injured worker may be eligible for workers' compensation or may have a right to bring a personal injury claim.

Defective products —

From defective cars to dangerous drugs, there are many different products we use every day that can prove harmful if they have a design defect. The companies that make cars or certain automotive parts may be found negligent if a design defect or manufacturing defect contributed to a crash. 

If a company makes a product with a design or manufacturing defect, the company can be held responsible for any injuries caused by a defective product.

Nursing home abuse —

Some nursing homes are understaffed and put profits ahead of taking care of residents. These cases are especially challenging because nursing home residents may have trouble communicating or not fully realize what is happening to them. An experienced personal injury lawyer can help if you or someone in your family has been abused in a nursing home.
What Compensation Is Available After an Injury in San Marcos?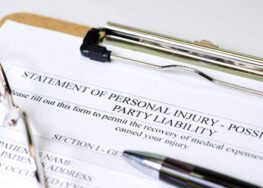 If you're in the hospital after a car crash or other serious accident, it is natural to wonder what compensation you could recover for your injuries. Texas law gives accident victims the chance to claim compensation for many kinds of losses in an accident, provided that you can prove the party who caused your injuries was negligent in some way.
By filing a personal injury claim and hiring an experienced lawyer, you could potentially receive compensation for:
Medical bills, including hospital stays, surgery, prescription drugs, physical therapy, and travel to and from doctor's appointments

Lost wages and reduced future earning potential

Damaged personal property

Physical pain and suffering

Emotional distress
It's important to note that in Texas, you can still file a personal injury claim and seek compensation for your medical expenses and losses, even if you are partially at fault for an accident. Texas uses a modified form of comparative negligence system to award compensation in civil cases where more than one party shares fault for an accident.
If you are partially at fault for an accident, your compensation will be reduced according to your percentage of responsibility. However, if you bear 51 percent or more of the fault for an accident, you will not be able to recover any compensation.
You should have a knowledgeable San Marcos personal injury lawyer evaluate your accident and discuss whether you have a valid injury claim. An experienced lawyer will work to minimize any level of fault you bear for an accident and maximize your potential recovery of compensation.
San Marcos Area Hospitals and Medical Centers
If you've been injured in an accident, your first priority should be seeking treatment for your injuries. San Marcos is home to a few hospitals where you can seek treatment if you've been seriously injured. The hospitals include:
CHRISTUS Santa Rosa Hospital
1301 Wonder World Dr.
San Marcos, TX, 78666
(512) 353-8979
My Emergency Room 24/7
2810 IH 35 S
San Marcos, TX, 78666
(512) 392-7800
There are also several other hospitals that are located outside San Marcos but can be reached after a short drive. These include:
Resolute Health Hospital New Braunfels
555 Creekside Crossing
New Braunfels, TX, 78130
(830) 500-6000
Guadalupe Regional Medical Center
1215 E Court St
Seguin, TX, 78155
(830) 379-2411
Once you've received medical treatment, contact a personal injury lawyer as soon as possible to review your case. Waiting too long to speak to a lawyer could make it more difficult to recover compensation for your injuries or reduce the amount of money you could receive.
San Marcos Court System
The courts can handle both criminal and civil cases, depending on your situation.
San Marcos Municipal Court 
712 S Stagecoach Trail
San Marcos, TX, 78666
(512) 393-8190
Justice of the Peace 
712 S Stagecoach Trail, Suite 2235
San Marcos, TX, 78666
(512) 393-7871
If you need to pursue a personal injury lawsuit, the lawsuit would be heard by a Hays County civil court. You don't want to go to court without having an experienced injury lawyer to represent you. Our personal injury lawyers at Herrman & Herrman can assist you with a wide range of civil court claims.
Contact an Experienced San Marcos Injury Lawyer Today
There's no denying that a car crash, slip-and-fall, or any other type of accident caused by negligence can disrupt your life and cause serious injuries or lasting disabilities. If you are dealing with a serious injury and substantial medical expenses from an accident, you need to understand your legal options for holding the negligent party accountable and pursuing compensation for your injuries. 
Our law firm has extensive experience in personal injury law, having handled more than 20,000 cases. We have office locations in Ft. Worth, Brownsville, McAllen, Corpus Christi, Corpus Christi South Side, San Antonio, and Houston. Herrman & Herrman has Spanish-speaking and English-speaking staff so you can discuss your legal matter in the language that you feel most comfortable speaking.
If you're ready to speak to an attorney, contact our office today for a free initial consultation.