Brownsville Work Injury Law Firm
Even the most conscientious worker can be seriously injured in a workplace accident. A serious injury that occurs on the job can end your career and change your life.
At Herrman & Herrman, P.L.L.C., we see many workers and family members of workers whose occupational injuries have upended their lives and destroyed their financial stability.
Our Brownsville workplace accident attorneys move aggressively to help clients pursue compensation from parties responsible for their injuries in the Cameron County, Texas, area.
The Brownsville work injury attorneys at Herrman & Herrman understand the financial stress and the physical and emotional struggles families face after a serious workplace accident. We are dedicated to assisting the families of Brownsville and Cameron County workers who come to us for legal help after serious occupational accidents and injuries. Our Brownsville injury lawyers bring more than 100 years of shared legal experience to cases involving injured workers.
Founding Attorney Greg Herrman and the workers' compensation attorneys at Herrman & Herrman in Brownsville can assist your family, just as we have helped many other accident victims in Brownsville and Cameron County.
Our workers' injury lawyers are dedicated to helping those whose lives have been disrupted by workplace accidents and injuries be made whole. We have resolved thousands of accident cases in our clients' favor. Our Cameron county workplace attorneys will apply that knowledge, skill, and experience to serving as your legal advocates.
How an Attorney Can Help After A Work Injury
Though Texas does not require employers to maintain workers' compensation insurance for employees, Brownsville employers do have responsibilities for employee safety. When an employer who does not provide workers' compensation benefits violates workplace safety rules and accidents occur, the employer may be held liable for the injuries that result.
At Herrman & Herrman, our Brownsville workplace injury lawyers investigate accidents with the help of our network of industry experts to determine what happened and why, and who should be held liable.
The typical types of negligence found in Texas workplaces include:
Failing to inspect and maintain workplace premises (building and grounds), tools, equipment, and machinery
Failure to provide employees with appropriate safety equipment
Failure to properly instruct and train employees, including lack of Spanish language instruction when necessary
Failure to address and correct actions by employees, contractors, or others that create workplace hazards.
Many on-the-job accidents occur because someone has violated one or more safety regulations, such as those established by the federal Occupational Safety and Health Administration (OSHA), the Texas Health and Safety Code, and the Texas Labor Code.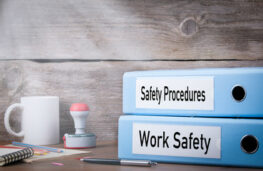 Violations of OSHA standards and Texas laws can be used as evidence of negligence in a workplace injury claim. However, evidence of compliance with OSHA or the Texas code is not sufficient for an employer to avoid liability for a workplace accident.
Many employers do have workers' compensation insurance, which is a no-fault insurance program. Workers' comp claims do not require proving fault for an accident, injury or illness. An injured worker covered by workers' compensation insurance must file a claim according to state workers' comp regulations and comply with various other requirements to obtain paid medical care and other benefits.
An injured worker in Texas can also file a claim against an employer who does not provide workers' comp coverage or against third parties, such as a contractor, onsite vendor or fellow employee if they are responsible for their injuries.
In either case, our Herrman & Herrman workers' compensation attorneys can help you file a claim properly and help you meet any requirements of the law. We will negotiate aggressively with the insurer representing the at-fault party for a settlement that reflects your injuries and covered losses.
How Long Do You Have to File a Claim in Brownsville After an Injury on the Job?
An injured worker must take certain actions to ensure the validity of an on-the-job injury claim. These include meeting deadlines requiring the worker to:
Notify their employer within 30 days of suffering a work-related injury or being diagnosed with an occupational illness.
Report a workplace injury or illness to the Texas Division of Workers' Compensation within one year. This requires filing DWC Form 41, Employee's Claim for Compensation for a Work-Related Injury or Occupational Illness.
Injured employees must also tell their doctors that their injury was work-related so the physicians will know to report it as required. An injured worker must notify the insurance carrier and the Workers' Compensation division if their job duties or pay change because of their injury.
Failing to meet deadlines or otherwise violating requirements of the Texas workers' compensation program can cause a claim to be denied. An attorney Herrman & Herrman can review your claim and determine whether an appeal is in order.
Common Job Injuries in Brownsville, TX
Accidents that lead to serious injury can occur in any work setting, but some occupations carry specific risks, such as:
Construction. Construction workers use power tools, heavy machinery, and equipment on a daily basis and are often subjected to inclement weather and the risk of falling from heights. In some cases, construction workers come into frequent contact with electrical currents, caustic chemicals, open flames, or other heat sources.
Oil industry. Oil field workers work at heights and around heavy equipment. They are at risk of injury from fires and explosions as well as contact with heavy equipment. Truck accidents and other motor vehicle accidents are the leading cause of fatalities in the oil and gas industry.
Manufacturing. Machinery in manufacturing plants poses a risk of trapping or crushing a worker's arms or legs between moving parts. Some factory workers may be exposed to toxic chemicals or sources of radiation, as well.
Drivers and business travelers. Many workers whose jobs include driving or travel suffer work-related injuries in traffic accidents while on the job.
Government workers. Federal, state, and municipal workers, like others who deal with the public, particularly law enforcement personnel, may be targeted by violence. Emergency responders face hazards on the job that include exposure to communicable diseases.
A worker in any of the occupations above could qualify for workers' compensation benefits after an on-the-job injury caused them to suffer an illness or injury, such as:
Head and traumatic brain injury (TBI), typically from falls, motor vehicle accidents, objects or equipment falling onto the worker, and acts of violence.
Back and spine injuries, often from cumulative stress on the lower back due to bending over, reaching, lifting, and carrying heavy objects, or blows to the back.
Spinal cord injury, which can cause varying degrees of paralysis or loss of feeling and control over body parts below the point of injury.
Crushing injuries from heavy falling objects, excavation cave-ins, and so-called "caught between" accidents, which involve being pulled into or caught in machinery, may result in broken bones, loss of limbs, internal organ damage, and suffocation.
Musculoskeletal disorders, such as sprains or strains resulting from repetitive motion and other trauma to joints, tendons, ligaments, and surrounding soft tissue that causes stiff or sore back, neck, shoulders, knees, or hips and/or joint pain and inflammation, which may be diagnosed as arthritis.
Carpal tunnel syndrome, a repetitive motion injury to the hand and wrist caused by damage to a nerve in the wrist. Carpal tunnel syndrome causes numbness, tingling, weakness, or debilitating muscle damage in the hands and fingers. Data entry and typing on a computer keyboard are common causes of carpal tunnel.
Burns caused by fire, explosion, electrical current, chemical exposure, or radiation. Third- and fourth-degree burns, particularly if they occur over a large part of the victim's body, are medical emergencies and can easily prove fatal.
Electrocution from exposure to a lethal amount of electricity, such as by contact with overhead power lines or live wires, defective equipment or tools, or improper use of extension cords.
Loss of vision, which may occur when an object or small particles such as metal slivers, wood chips, staples, or nails strike or pierce the eye. Cleaning or industrial chemicals splashed into the eyes or UV radiation can also burn workers' eyes and cause vision loss.
Loss of hearing is usually a cumulative injury caused by long-term exposure to loud machinery or other sources of noise in the workplace. Hearing loss is permanent and irreversible.
Independent Contractor Injuries
Whether a worker is an "independent contractor" or an "employee" is an important distinction when it comes to workers' compensation coverage. Only employees are covered by workers' compensation insurance after a workplace accident. It is not unusual for a company to try to save money by claiming that workers are independent contractors, though legally they should be considered employees.
The Texas Unemployment Compensation Act does not directly define "independent contractor." It sets forth a broadly inclusive test, known as the "direction or control" or "common law" test, to determine who is an employee.
The test establishes that the primary factor in an independent contractor relationship is the absence of direction and control over the individual's work. An independent contractor would be a person whose services do not meet the test for defining an employee.
Under Texas law, you are presumed to be an employee and the burden is on the employer to prove otherwise.
Undocumented Worker Injuries
Any injured worker has the right to consult confidentially with a lawyer about an employment accident claim, regardless of immigration status or whether the worker has proper documentation. Herrman & Herrman has lawyers that speak Spanish, and we are dedicated to helping injured workers regardless of their country of origin.
Do not let your immigration status keep you from obtaining assistance and compensation if you have been injured on the job. We can help you understand your legal rights and help you exercise your right to seek compensation for your workplace injury.
Contact Our Brownsville Workplace Accident Attorneys Today
To schedule a free, no-obligation appointment to discuss your potential claim with an experienced personal injury lawyer, please contact us now!
Our firm has offices in the following locations: Corpus Christi, Corpus Christi South Side, Brownsville, McAllen, San Antonio, Houston, and Ft. Worth , TX.