Personal Injury Lawyer in Pharr, TX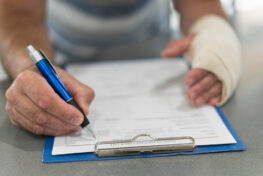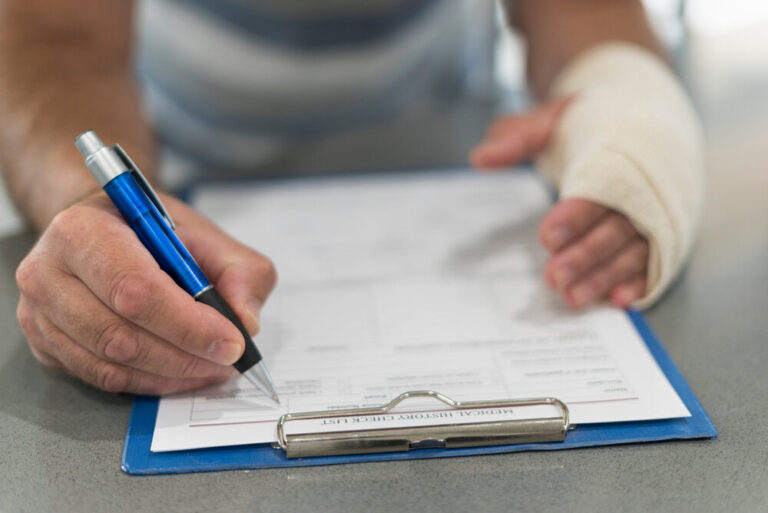 Have you been seriously injured in an accident caused by someone else's negligence in Pharr, Texas? Your life may be turned upside down if you have been injured in a car accident, a workplace accident, or another incident.
You may be unable to work. Being severely injured can place significant financial stress on you and your family, but help may be available. 
Texas law allows those who have been injured due to the negligence of others to seek fair compensation for the injuries they have suffered and the financial losses they have incurred.
A fair settlement can allow you to rebuild your life and move forward without having to deal with medical debt from an accident you didn't cause. A knowledgeable attorney can help you evaluate your legal options and pursue a claim for compensation.
The experienced Pharr personal attorneys at Herrman & Herrman, P.L.L.C. have the experience and resources to hold the at-fault party accountable for the harm you have sustained. We offer a free, no-risk initial consultation to all prospective clients.
If we handle your case, you won't owe us a legal fee unless we win compensation for you. Call our office today at (361) 882-4357 to discuss your case and review your legal options.
How Can a Personal Injury Lawyer in Pharr Help?
Being injured in an accident can be a traumatic experience. The injury claims process can be intimidating if you are unfamiliar with it. An experienced Pharr personal injury lawyer can handle every aspect of your case so that you can focus on recovering from your injuries and rebuilding your life. 
At Herrman & Herrman, P.L.L.C., we help injury victims in a variety of ways. If you decide to work with us, we will: 
Investigate the accident – Our attorneys will launch an independent investigation into the accident. 
Gather evidence – As part of the investigation, we will gather evidence to support your claim. We may collect surveillance camera footage, photo evidence, accident reports, witness statements, accident reconstruction expert testimony, and more. 
Identify the liable party – We will compile all of the evidence and use it to prove who caused your injuries and who has financial liability.
Document damages – We will document all of your expenses and quantify your non-financial losses, such as your pain and suffering. We will calculate how much compensation you may claim. 
Negotiate with the insurance company – Insurance companies are for-profit businesses that will seek to protect their bottom line. Insurance adjusters commonly use various tactics to try to minimize or deny claims. For instance, an adjuster may offer you a settlement that seems generous at a glance, but in reality, will not cover all of your medical expenses. Our attorneys know how to respond to insurance company tactics. Having an experienced attorney standing up for you will significantly improve your chances of getting a fair settlement. 
Take your case to court – If the insurance company refuses to agree to a reasonable settlement, then our attorneys will be prepared to proceed to court and have a Hidalgo County jury decide how much compensation you should be awarded. 
Types of Personal Injury Cases
At Herrman & Herrman, P.L.L.C., our attorneys have extensive experience handling a variety of personal injury cases, including: 
Filing a Personal Injury Lawsuit in Pharr, TX
In most cases, a personal injury lawyer will initially pursue a settlement through the insurance claims process. A claim is filed with the insurance company representing the individual or business that caused your injury. Our attorneys are skilled negotiators and settle most personal injury cases out of court. However, sometimes litigation is necessary. 
If the two parties can't agree on a fair settlement, then your attorney will discuss whether to proceed and file a personal injury lawsuit on your behalf. 
Filing a lawsuit involves the following steps: 
Filing a complaint – Your attorney will file a complaint on your behalf against the at-fault party, named as the defendant. 
Serving notice – The defendant will be notified of the complaint and allowed time to respond. 
Filing pre-trial motions – Your attorney may file motions before the trial begins. For instance, your attorney might file a motion to get the opposing side to turn over critical information. 
Mediation – Both parties may come to the table with an independent mediator to try to settle the case before going to trial. Many personal injury cases settle during mediation, allowing both the plaintiff and defendant to avoid a costly trial. 
Trial – If you cannot reach a settlement, then the case will proceed to trial. Your attorney will advocate for your interests throughout the legal proceedings. Once your case has been presented, a judge or jury will issue a verdict. If the jury decides in your favor, the judge or jury will calculate the amount of compensation you are owed based on the circumstances of the case. 
Statute of Limitations for Personal Injury Claims in Texas
In Texas, there is a two-year statute of limitations on personal injury cases. If you plan to pursue compensation through the courts, you must initiate legal action within this timeframe, or the court will likely dismiss your case. It's essential to consult with a personal injury attorney as soon as possible after an accident. 
Can I Recover Compensation for My Personal Injury Case?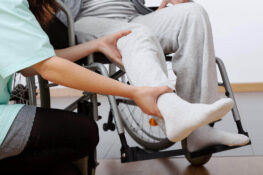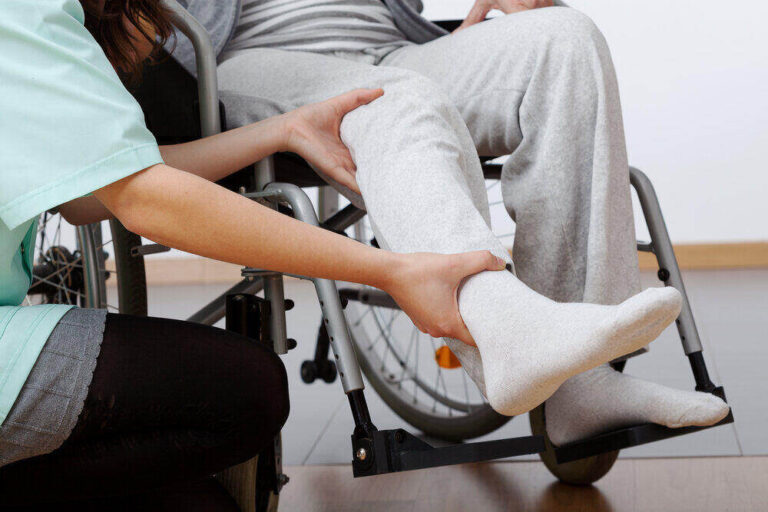 If you were injured in an accident that was caused by someone else's negligence or misconduct, then you may be eligible to seek compensation. Compensation is intended to cover financial and non-financial losses resulting from the accident. 
Depending on the circumstances, you may recover compensation for: 
Present and future medical expenses, including hospital bills, physical therapy, surgery costs, prescription drug expenses, and other costs related to your treatment. 

Lost income if you are unable to return to work as a result of the accident. 

Loss of earning potential if you cannot perform the full extent of your job duties due to a temporary or permanent disability.

Expenses associated with a disability if the injuries you sustained turned into a permanent disability. 

Personal property damage caused by the accident. For instance, if you were involved in a car accident, you could claim compensation for vehicle repairs or replacement. If you broke your glasses in a slip and fall accident, you could claim compensation for new eyeglasses. 

Pain and suffering, including physical pain, emotional distress, mental anguish, loss of enjoyment of life caused by the accident.

Punitive damages, if appropriate. Juries do not frequently award them. Punitive damages are intended to punish the at-fault party for gross negligence and to prevent similar behavior from occurring again in the future.
You may claim compensation for losses in Texas even if you were partly at fault for an accident. The amount of compensation you could recover would be reduced by the percentage of fault you had for the accident. If you were more than 50% at fault for the accident, you would not be able to seek compensation under Texas state law. 
About Pharr, TX
The city of Pharr is located in Hidalgo County, TX. The city has an estimated population of 79,112 as of 2019. Pharr is linked via a bridge to the city of Reynosa, Tamaulipas, Mexico. 
Hospitals 
Rio Grande Regional Hospital 
101 E Ridge Rd
McAllen, TX 78503
(956) 632-6000
South Texas Health System Heart
1900 S D St
McAllen, TX 78503
(956) 994-2000
Cornerstone Regional Hospital
2302 Cornerstone Blvd
Edinburg, TX 78539
(956) 618-4444
Police Department
Pharr Police Department
1900 S. Cage Blvd.
Pharr, TX 78577
956-402-4700
Hidalgo County Sheriff 
Sheriff's Office
711 El Cibolo Road
Edinburg, TX 78541
(956) 383-8114
Texas State Police
Texas State Police 
5821 Airport Blvd.
Austin, TX 78752
Municipal Court 
Pharr City Municipal Court 
1900 S Cage Blvd
Pharr, TX 78577
Schedule a Consultation with Our Personal Injury Lawyers in Pharr
Have you been injured in an accident that was caused by someone else's carelessness or disregard for safety? Contact Herrman & Herrman, P.L.L.C. today to speak with one of our Pharr personal injury attorneys.
Our law firm has extensive experience in personal injury law, having handled more than 20,000 cases. We have office locations in Ft. Worth, Brownsville, McAllen, Corpus Christi, Corpus Christi South Side, San Antonio, and Houston. Herrman & Herrman has Spanish-speaking and English-speaking staff so you can discuss your legal matter in the language that you feel most comfortable speaking.
Your initial consultation will be free of charge. We won't charge you anything for our services unless we obtain compensation for you through an insurance settlement or court award. There's absolutely no risk to reach out to us to discuss your case. Call us, fill out a contact form, or chat with us live now.