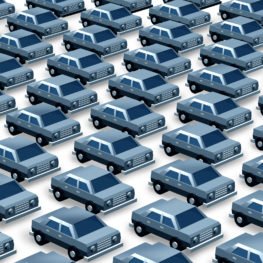 Herrman & Herrman, P.L.L.C., is proud to announce the launch of its new Product Recall Resource Center, where readers can find a wealth of information about every type of dangerous recalled consumer product. This information can help protect you and your family.
Thousands of consumer products are recalled every year due to potential risks of injury. The U.S. Consumer Product Safety Commission is responsible for ensuring that dangerous consumer products under its jurisdiction are either mandatorily or voluntarily recalled. Unfortunately, products are typically recalled after injuries are reported, and often, many consumers suffer injuries before a recall has been issued.
You can find information and statistics in our resource center about the types of dangerous products recalled by federal agencies, including:
Motor vehicles and defective components that can cause serious injuries or death
Dangerous drugs and medications that have severe and fatal side effects
Medical devices for which health risks have been discovered that far outweigh any benefit of the device
Consumer product recall categories, and statistics concerning the injuries they cause
Sadly, dangerous products are sold to the American public every year. For example, the U.S. Consumer Product Safety Commission recently reported the recall of the Dream on Me 2-in-1 bassinet to cradle due to a potential hazard of an infant falling out, choking or becoming entrapped. The hazard can result from wire supports on the sides of the bassinet disconnecting and causing the fabric sides to lower. Another recent recall involved certain Blue Bell ice cream products that caused a listeria outbreak. Blue Bell has stopped production and distribution of ice cream products made at a Texas facility and has removed them from stores and any other retail outlets.
Informed consumers are better equipped to protect themselves and their families from injuries caused by dangerous products. At our Product Recall Resource Center, you can:
Learn how to shop smartly
Find a list of dangerous recalled medications
Learn how to determine if you have a recalled product
Find out what to do if you own a recalled product
Find statistics on product injuries to babies and children
Discover what defective motor vehicle components pose a risk of injury or death to motorists
Learn about recent Congressional scrutiny of General Motors
Find out what federal agency is charged with protecting the public from unreasonable risk in motor vehicles
Learn how motor vehicle safety is defined under federal law
Find out how the Food and Drug Administration regulates pharmaceutical and medical products
Get information about how to proceed if you have been injured by a recalled product
Injuries, illness, medical complications or fatalities commonly occur before federal agencies charged with protecting the public take action.
At Herrman & Herrman, P.L.L.C., we help people who have been injured by dangerous or defective products pursue the compensation they need and deserve. Our seasoned Corpus Christi product liability attorneys have been successfully representing clients in a range of injury matters for almost two decades. Our goal is to make our injured client whole, both physically and financially. For auto defects related cases, you can reach our auto defects lawyer Corpus Christi for legal help.