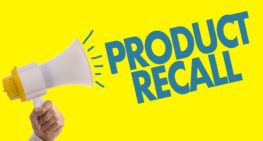 The safety and protection of the consumer should be of paramount importance to any manufacturer, and the government. That's why the law mandates manufacturers or the government to protect the general public from products that are likely to cause health and safety problems. The Consumer Product and Safety Commission is charged with ensuring the safety of American consumers. Sometimes, manufacturers may recall a particular product and ask consumers to return them for replacement or repair, other times the government may ban the sale of the item.
Yvolve Electric Skateboard: On October 24th, about 10,000 units of this skateboard were recalled due to a defect in the tires that may cause them to deflate and pose a fall hazard to the user. Consumers are to receive a new permanent warning label and revised instructions on how to inflate the tires properly.
Cub Cadet Utility Vehicles: Cub Cadet also recalled about 350 units of their Utility vehicles on October 24th because it was reported that the fuel tank's neck could crack and cause fuel to leak which may pose a fire hazard. Consumers were instructed to contact customer service representatives or authorized dealers for a free repair. The same defect with the fuel tank was also discovered with the Cub Cadet Zero-Turn Riding Mowers, causing over 4900 units to be recalled. Free repairs were also provided for customers with the defective mowers when they contact customer service reps or authorized dealers.
Huish Buoyancy Control Devices: Huish Outdoors recalled about 2600 units of their Buoyancy Control Devices (BCDs) commonly used by scuba divers. Buttons on the Zeagle Sports BCD Inflators were prone to breakage or fracture, which could cause rapid air loss or inflation of the BCD and cause a drowning hazard to users. The recall on the 23rd of October saw the company offer free replacements for the defective devices.
Brookstone Wireless Speakers: Brookstone had to recall over 164,000 units of their Wireless Speakers on October 19, due to their defective lithium-ion batteries that could overheat and catch fire. Consumers were advised to stop using the speakers and properly dispose of the lithium-ion battery packs. However, shortly after this, the company filed for Chapter 11 Bankruptcy protection and very little information was offered about refunds.
Vista Railings Aluminum Posts: Vista Railings Systems also initiated a recall of almost 4500 units of their ProBuilt Aluminum Posts on October 18. This was because it was found out that the posts could separate from their base and cause a fall hazard, customers were instructed to cease using them and contact the company for replacement screws.
Kikkerland Wireless Chargers: Kikkerland issued a recall for 3600 units of their wireless charger bedside pockets on October 18, because of its high potential to overheat and pose burn and fire hazards. Kikkerland instructed consumers to cease from using the recalled products and contact the company for full refunds.