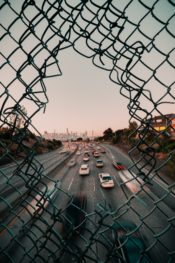 As more and more Texans get back on the road for commutes to and from work after a lifted stay-at-home order, the streets are bound to get more congested. Even the most adept and careful drivers are wary of certain intersections, and the San Antonio drivers are no different. While there are intersections to be aware of, you should not feel that you need to avoid these intersections altogether. Here are some of the intersections in the San Antonio area that see the most accidents, fatal and non-fatal:
Interstate 35 and Highway 90
Braun Road and Loop 1604
Bandera Road and Loop 1604
I-10 and Loop 1604
Ingram Road and Loop 410
Loop 1604 and San Pedro Ave
Loop 410 at Rigsby Ave
Culebra Road and Loop 410
Loop 410 and Marbach Road
Loop 410 and West Ave
Culebra Road and Loop 1604
Interstate 35 and McCullough Avenue
These intersections may be ones that you frequent in your everyday commute, or perhaps you've only driven through them once or twice. Regardless, it may behoove you to commit these intersections to memory, so that you know when you need to be extra vigilant on the road.
Why are San Antonio intersections more dangerous?
Intersections tend to have higher rates of accidents than straightaway roads, streets, or highways because intersections involve a number of vehicles moving in different directions. It is far easier for a driver to collide with another if they're running a red light, or if they mistakenly turn without a protected arrow. Intersections without stop signs or lights can be all the more dangerous, as they depend on natural traffic flow and driver aptitude.
What should I do if I'm in an accident in San Antonio?
If you've been in a vehicle collision, whether you were at one of these intersections or elsewhere, you should contact a San Antonio car accident attorney. If you were injured badly or your car was badly damaged and you are not at fault, speaking with a San Antonio attorney could help you find some relief for these damages.
Contact Herrman & Herrman P.L.L.C. at 361.882.4357
Our firm is equipped with over 100 years of combined experience handling personal injury cases across Texas. Our outstanding record of favorable settlements and verdicts includes over 20,000 successfully resolved cases. Once we take on a case, we are relentless and you can rely on us to pursue full compensation for you.
You can trust our attorneys to be compassionate and professional.
We will fight hard to obtain a fair settlement for you.
Our firm represents the injured and families who have lost a loved one due to the negligent acts of others.
We serve as counsel in a range of injury cases – including car, truck, motorcycle, bicycle, and pedestrian accidents, premises liability cases, product liability cases, and medical malpractice claims.
We have the ability to dispatch the Herrman & Herrman Accident Investigative Team to the crash scene to start an investigation and preserve critical evidence.