PET OF THE MONTH PINEAPPLE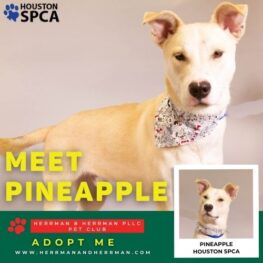 Our law firm is excited to announce October's Pet of the month, Pineapple!
MEET PINEAPPLE
Pineapple was rescued by Houston SPCA after a cruelty investigator saw Pineapple was underweight and in need of veterinary care. He is now fully recovered and ready for adoption! Pineapple is a happy, playful 2 year-old large breed mix with a cute spotted nose ready for booping! Pineapple is a fantastic buddy helping shy dogs come out of their shell, while also having fun with the more energetic dogs. He is a good friend to all with proper introductions!
Pineapple is a Play Group Pal, so ask an adoption counselor with whom he is a good fit today and join them in the play yard for some fun in the sun!
Pineapple's adoption fee is COVERED thanks to Houston Texans punter Cameron Johnston and his wife Tia.
If you are interested in adopting Pineapple, you can visit him and hang out with him in the Houston SPCA play yard and even meet other animals at the shelter. Pineapple can be adopted for FREE, with a microchip, spay surgery, up-to-date vaccinations, a free sample bag of Hill's Pet Nutrition, and a free post-exam from any VCA animal hospital. Find more information here, www.houstonspca.com/pineapple.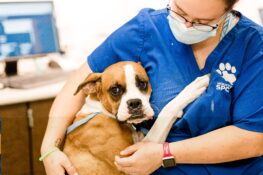 ABOUT HOUSTON SPCA
With nearly 100 years of serving Houston, Houston SPCA continues to save animals and provide vital services to protect them. Houston SPCA's mission is to promote commitment to and respect for all animals and free them from suffering, abuse, and exploitation.
Houston SPCA has continually adapted its efforts to help save and provide services for millions of animals since its inception in 1924.
They protect and service animals by offering numerous programs and services like adoptions, sheltering, rehoming, injured animal rescue ambulance, animal cruelty investigations, community outreach, programs for kids, and much more!
If you are interested in adopting, donating, or volunteering, visit Houston SPCA's website, call their office at (713) 869-SPCA (7722), or visit their shelter in person at 7007 Old Katy Road, Houston, TX 77024.
The Houston SPCA Adoption Center will be open every day from 11 a.m. to 6 p.m.
Houston SPCA is funded 100% by donations from the community.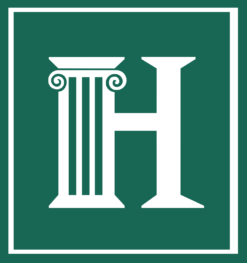 ABOUT HERRMAN AND HERRMAN PLLC
With over 100 years of combined experience among the legal team of Herrman & Herrman, P.L.L.C., our Texas personal attorneys have successfully resolved over 20,000 cases. When representing injured Texas residents, we fight for justice against wrongdoing and aggressively pursue the best resolution to complex personal injury claims.
We remain by our clients' side, handling all aspects of their claims and attending to all legal, medical and financial needs. That dedication is combined with experience, legal knowledge, and insight from a former insurance adjuster and several former insurance defense attorneys. Whether our clients are suffering from physical pain from an accident or the emotional grief of death, we treat clients with compassion. We put their mind at ease during difficult times by answering their questions concerning the length of their claim, medical bills, financial compensation and their overall need for a lawyer.
Start the road to recovery by contacting us for a free consultation and case evaluation.
Our law firm has locations across Texas, connect with any of our law firms here!
Corpus Christi Office location
Corpus Christi Southside Office location
Follow us on social media for more events, blogs, and giveaways!
While you are here, read some of our other blogs!