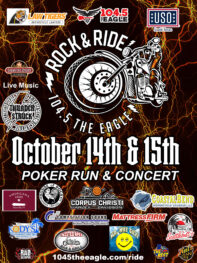 We are happy to announce our Law Tigers rep will be giving out free merch at the 12th annual Rock & Ride. It is the biggest motorcycle event in South Texas. It will take place Friday October 14 and Saturday October 15, 2022. The first 200 riders to register will receive a free ticket to the Rock & Ride Concert, a free custom Rock & Ride T-shirt and more great prizes! Register here!
This year's event will be raising funds for our military with a portion of the registration proceeds going to benefit the USO of South Texas. Rock & Ride kicks off Friday, October 14, at Brewster Street Icehouse with the Rock & Ride Concert and Packet Pick Up Party featuring "Thunderstruck"!
Next, there will be a motorcycle fun run around Corpus Christi Bay. The ride starts Saturday, October 15th, at Corpus Christi Harley Davidson and continues to no less than 6 locations throughout the Coastal Bend, including House of Rock, Kody's in Port Aransas, Competition Sound, and wrapping up at Brewster Street Icehouse. For more information, visit the Rock and Ride website here.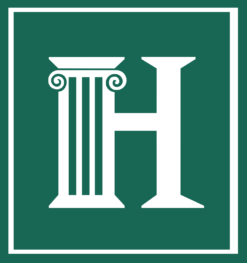 ABOUT HERRMAN AND HERRMAN PLLC
With over 100 years of combined experience among the legal team of Herrman & Herrman, P.L.L.C., our Texas personal attorneys have successfully resolved over 20,000 cases. When representing injured Texas residents, we fight for justice against wrongdoing and aggressively pursue the best resolution to complex personal injury claims.
We remain by our clients' side, handling all aspects of their claims and attending to all legal, medical and financial needs. That dedication is combined with experience, legal knowledge, and insight from a former insurance adjuster and several former insurance defense attorneys. Whether our clients are suffering from physical pain from an accident or the emotional grief of death, we treat clients with compassion. We put their mind at ease during difficult times by answering their questions concerning the length of their claim, medical bills, financial compensation and their overall need for a lawyer.
Start the road to recovery by contacting us for a free consultation and case evaluation.
Our law firm has locations across Texas, connect with any of our law firms here!
Corpus Christi Office location
Corpus Christi Southside Office location
Follow us on social media for more events, blogs, and giveaways!
While you are here, read some of our other blogs!