Truck Accident in a Construction Zone Lawyer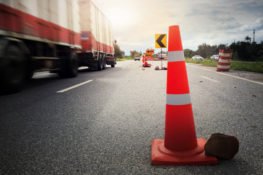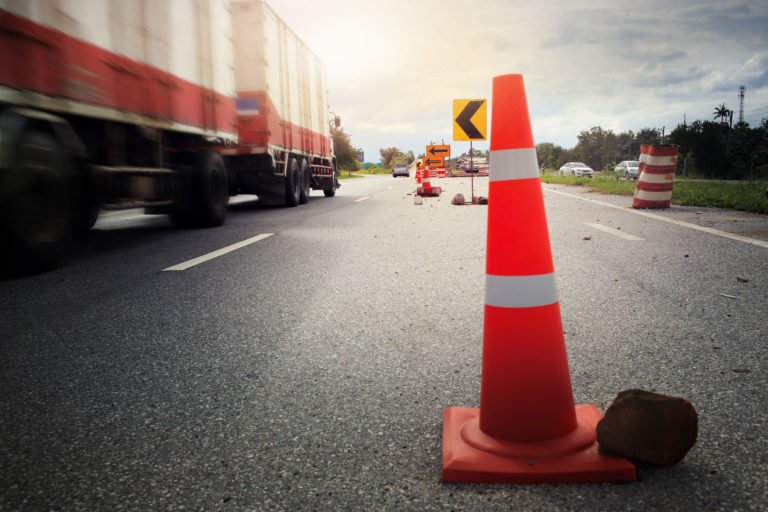 Hundreds of truck accidents happen every year in highway construction zones. According to the Texas Department of Transportation, more than 22,000 accidents occurred in work zones statewide throughout 2020.  Construction zone accidents in Texas account for a significant share of the total construction zone accidents nationwide.
If you have been injured in a construction zone truck accident caused by another driver's negligence, you should not be responsible for the medical bills. The driver who caused the accident should pay your medical expenses and other losses.
At Herrman & Herrman, our dedicated truck accident attorneys can fight for you to receive full and fair compensation. Call us today at (361) 882-4357 or contact us online to learn more in a free initial consultation. Herrman & Herrman has an accident investigation team that we can dispatch to start gathering evidence if you contact us from the scene of the accident. We are ready to review the details of your accident and discuss how we may help you.
Work Zone Truck Accident Statistics
The National Work Zone Safety Information Clearinghouse provides detailed work zone crash data. The following statistics released in 2019 demonstrate the frequency and severity of truck accidents in work zones throughout Texas and the U.S.:
Texas had 150 fatal work zone crashes in 2019, a 2.9 percent increase over the previous three-year average.
The fatal work zone accidents in Texas resulted in 161 fatalities throughout the state in 2019, accounting for nearly 20 percent of the nationwide total.
Of all fatal work zone crashes in Texas in 2019, 52 involved large commercial trucks, a 13 percent increase over the previous three-year average.
In 2019, there were 762 fatal accidents in work zones nationwide, a 9.8 percent increase over the previous three-year average.
All fatal work zone accidents in 2019 resulted in 842 fatalities nationwide, a 7.5 percent increase over the previous three-year average.
Nationwide, 15.7 percent of work zone accident fatalities in 2019 were pedestrian fatalities, while 16 percent were worker fatalities.
Of all fatal work zone crashes in the U.S. throughout 2019, 247 involved large commercial trucks, a 19.5 percent increase over the previous three-year average.
Nationwide, all truck-involved fatal work zone crashes in 2019 resulted in 288 fatalities, a 16.4 percent increase over the previous three-year average.
Most Common Causes of Truck Accidents in Construction Zones
The most common contributing factors in construction zone truck accidents include:
Impaired driving – The term "impaired driving" includes behavior such as driving under the influence of alcohol, driving while impaired by drugs, driving while distracted, and even drowsy driving. Drowsy truck drivers are more likely to cause work zone accidents by overlooking traffic flaggers, road signs, and unexpected detours or changes in speed.
Reckless driving – Reckless truck drivers can be at fault for construction zone accidents if they fail to reduce their speed, attempt to weave between lanes, or drive too close to pedestrians, workers, or equipment.
Aggressive driving – Aggressive driving includes tailgating and rushing ahead to merge at the last second.
Speeding – Exceeding the posted speed limit or driving too fast for conditions increases the risk of a construction zone accident. Traffic can stop unexpectedly in construction zones due to a lane closure. Speeding truck drivers may not have enough time to react to changes in traffic flow.
Tailgating – If a negligent truck driver tailgates another vehicle in a work zone, the trucker may cause a rear-end collision if the leading driver has to slow down or stop.
Who Is Liable for a Trucking Accident?
To claim compensation for your losses after a truck accident, you must be able to demonstrate that another party was liable for your accident-related injuries and damages. This can be more complicated in a truck accident because multiple parties may be liable, including:
The truck driver – The driver may be at fault if the driver made a driving error, was inattentive, drowsy, distracted, or otherwise negligent behind the wheel.
The trucking company – The trucking company or owner of the truck might be liable if poor truck maintenance or an employee's negligent actions contributed to the wreck. The trucking company also may be liable if it hired an unqualified driver or encouraged unsafe practices that contributed to the crash.
The cargo loading team or company – A cargo loading company or team may be liable in a loss of control truck accident if it overloaded the truck or failed to balance or secure the cargo properly.
A truck service shop or technician – A truck repair shop or mechanic may be at fault if the shop neglected to properly inspect, or repair a truck component that failed and contributed to the accident.
A truck parts manufacturer – The manufacturer of a defective truck part may be at fault if it knowingly sold a defective or dangerous product that failed in transit and contributed to the truck accident.
What To Do After an Accident with a Truck?
It's common to feel shocked and disoriented after a truck accident, especially one involving serious injuries. The shock of the accident can make it difficult to know what you should do next. If you were involved in a construction zone truck crash in Texas, here are some steps you can take to protect your legal rights:
Seek prompt medical attention to diagnose your injuries, receive the treatment you need, and establish a record of your physical condition
Follow through on your doctor's prescribed care plan and be sure to attend all follow-up appointments
Gather as much evidence as possible by photographing the accident scene, collecting contact and insurance details from the truck driver, and asking eyewitnesses for names and statements
Keep your medical records, healthcare bills, vehicle repair invoices, pay stubs, and any other documentation of your accident-related losses.
Be careful about what you say about the accident. Do not apologize or admit fault for the wreck. Decline to provide any recorded statements to the truck driver's insurance company until you have talked with a personal injury attorney.
Avoid posting information on social media while your case is pending.
Contact a knowledgeable truck accident attorney for dependable legal advice in a free initial case review.
How to Avoid Accidents in Construction Zones
It's not always possible to avoid a collision. But you can take certain precautions while traveling through construction zones to reduce your risk of being involved in a truck crash:
Put away phones and other possible distractions – Distracted driving is always dangerous, but it's especially risky in a construction zone. Vehicles may be traveling at different speeds or may stop unexpectedly. Workers may be using heavy equipment nearby.
Pay attention to your speed and following distance – Construction zones are frequently clogged with dense, stop-and-go traffic, so it's essential to monitor your speed and following distance and be prepared to stop on a dime.
Always assume there are workers present – Even if you don't notice any obvious signs of active workers in a construction zone, you should obey reduced speed limit signs and other warnings to avoid putting lives at risk.
Look out for directions from road flaggers – When flaggers are present in construction zones, you should assume their directions override the normal rules of the road. Keep a close eye out for flaggers. Be sure to follow their instructions.
Merge promptly and considerately – When traffic lanes are closed off to accommodate road work, don't wait until the last second to merge. This behavior is inconsiderate to others and increases the risk of a crash event.
Work Zone Driving Laws in Texas
Texas' "Move Over or Slow Down" law historically required drivers to yield the right of way to law enforcement and emergency vehicles. In recent years, this law has been updated to reduce work zone accidents and protect workers and drivers alike.
Under the Move Over or Slow Down law, drivers are required to move over by one lane or reduce their speed to 20 miles per hour below posted speed limits any time they approach highway construction or maintenance crews with active visual signals or flashing lights on the road. If the posted speed limit is 25 miles per hour or slower, drivers must travel no more than 5 miles per hour. If temporary speed limit signs are erected, drivers must observe the temporary limits as posted.
Drivers who fail to obey the Move Over or Slow Down law may be ticketed and fined as much as $200. If a driver causes a crash that injures a construction worker, the driver can incur fines of up to $2,000.
Get the Help You Need from Our Experienced Attorneys
At Herrman & Herrman, our respected attorneys have more than 100 years of combined experience representing injured Texas individuals and families. Herrman & Herrman has offices in Corpus Christi, Corpus Christi South Side, Brownsville, McAllen, San Antonio, Houston, Ft. Worth and represents clients throughout Texas. It is our mission to stand up for your rights and seek fair compensation on your behalf. Call us at (361) 882-4357 or fill out our online contact form to get started with your free initial case review.