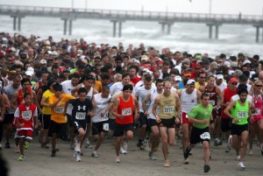 The Beach to Bay Relay Race has become an international running event and is the largest relay marathon in America. The first race took place in 1976 and now dedicated runners flock to Corpus Christi from all across the globe to participate.
The event currently boasts about 2,600 hundred teams composed of 16,000 runners hailing from Africa, the UK, Canada, Mexico and beyond. The Beach to Bay Relay course covers 26.2 miles of beach and pavement, with the starting line at North Padre Island, winding through the Naval Air Station, and ending at McCaughan Park in downtown Corpus Christi.
The race is traditionally held on Armed Forces Day, which always falls on the third Saturday in May. This year the race takes place on May 16. The Beach to Bay Relay Marathon was established by Captain John Butterfield to honor the men and women serving in the Armed Forces. This tradition continues, with thousands of people now participating.
Race relay teams have the option to honor a specific person who currently serves or once served in any branch of the Armed Forces in a program called "Run for a Hero."
Each team consists of six runners. There are many race divisions, from professional to amateur, with various age groups. If you want to join up, but don't have a team, you can connect with other runners and join a relay team.
Herrman & Herrman is a long-time sponsor of the event, and our attorneys and staff will be there in force, passing out t-shirts and other items to the thousands of race participants and visitors.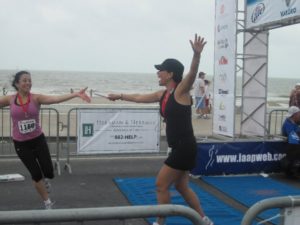 The proceeds from the Beach to Bay Marathon are used to assist local charities. The Herrman & Herrman team is proud to be a part of this historic race and to participate in honoring the members of the Armed Forces who daily put their lives in harm's way to protect our freedoms.
Recap of the 2015 Beach to Bay Relay Race
Despite the severe weather conditions on Friday including thunderstorms and two tornadoes, the 40th Running of the Beach to Bay Relay Marathon proved to be yet another successful event with over 2,600 and 16,000 runners from all over the world.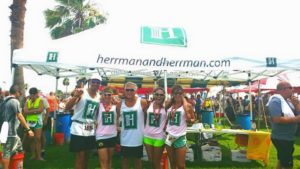 Three teams represented Herrman & Herrman at Saturday's race with Team #3 placing first in their division, Senior Mixed. The relay team, comprised of three female and three male runners, completed the 26.2-mile course in an impressive 3 hours, 35 minutes and 54 seconds.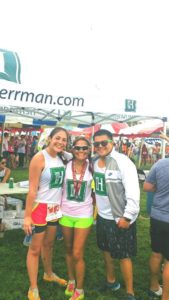 The Herrman & Herrman staff was also present cheering on all of the teams and handing out t-shirts and koozies to over 30,000 participants and visitors.
Herrman & Herrman has been a proud long-term sponsor of Beach to Bay and is excited to participate in 2016!
Sources: