Houston Common Construction Accidents Attorney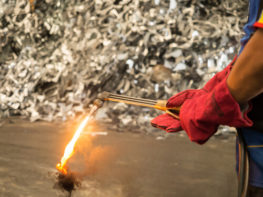 In June of 2013, four construction workers were injured at Texas A&M when a barn frame collapsed at the school's equestrian complex. Later in the year, another construction accident occurred in Texas when a worker was killed while helping to renovate the football stadium. In May of 2014, two construction workers, who were working on I-10 East, in El Paso were killed by a suspected drunk driver. Sadly, construction accidents are common in Texas and across the country.
Construction worksites are inherently dangerous due to the presence of heavy equipment, heavy materials, and dangerous chemicals. Additionally, employees frequently work many feet above the ground on sometimes unstable structures with relatively weak guardrails. According to the Bureau of Labor Statistics, in 2011 nearly 20% of all workplace fatalities in the United States were from construction site accidents. Not surprisingly, many construction accidents would not have occurred but for negligence.
At Herrman & Herrman, P.L.L.C., we have years of experience representing clients who have been injured in various types of work-related accidents. If you were injured in a construction accident, contact one of our Houston construction accident lawyers, who will review the details of your case and help you secure compensation for your injuries.
Types of Construction Accidents
There are many different types of construction accidents. Scaffolding accidents can involve a worker falling from a high elevation and suffering a serious head or back injury. A crane accident typically involves an overturned crane, dropped load, or rigging failure. Electrocution accidents can also happen where a crane comes in contact with power lines. Construction workers can also be injured in slip and fall accidents as well as burn accidents and chemical exposure accidents. Any type of construction accident can leave the worker with a severe injury such as traumatic brain injury.
Most common types of construction site accidents that leave workers injured
Vehicle accident
Exposure to chemicals
Protection for Construction Workers in Houston
Oftentimes, construction injuries are due to the negligence of the employer. Due to the dangers of construction worksites, in addition to Texas rules, the Occupational Safety and Health Administration (OSHA) has issued detailed safety regulations. For example, OSHA rules require that construction site operators guard excavations and wall openings to prevent workers from falling. 29 CFR 1926.502. Should an employer fail to follow workplace safety regulations and as a result, a worker is injured, then the employer is responsible.
Unlike in other states, in Texas employers are not required to subscribe to Texas' workers' compensation insurance program. This does not mean that if an employer does not carry worker's compensation insurance, the injured worker is out of luck. The employer can still be held financially liable and may still have to compensate the injured worker for his or her injuries.
We Represent Injured Construction Workers in Houston
Construction site accident cases are complicated, requiring an understanding of both federal safety rules as well as Texas safety regulations. If you are injured at a construction site it is critical that you contact an attorney experienced with construction site practices and standards. Herrman & Herrman, P.L.L.C., is experienced in successfully representing clients in Texas who were injured in various types of construction accidents such as scaffolding accident, chemical exposure, ladder accident, and more.
Contact Us
For more information or to schedule an appointment with an experienced Houston construction accident lawyer regarding a construction site accident or work-related injury, please contact us first!
Our firm has offices in the following locations: Corpus Christi, Corpus Christi South Side, Brownsville, McAllen, San Antonio, Houston, and Ft. Worth , TX