Oil Field Injury Attorney in San Antonio, TX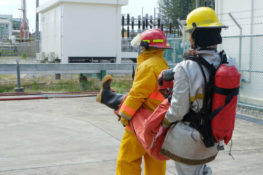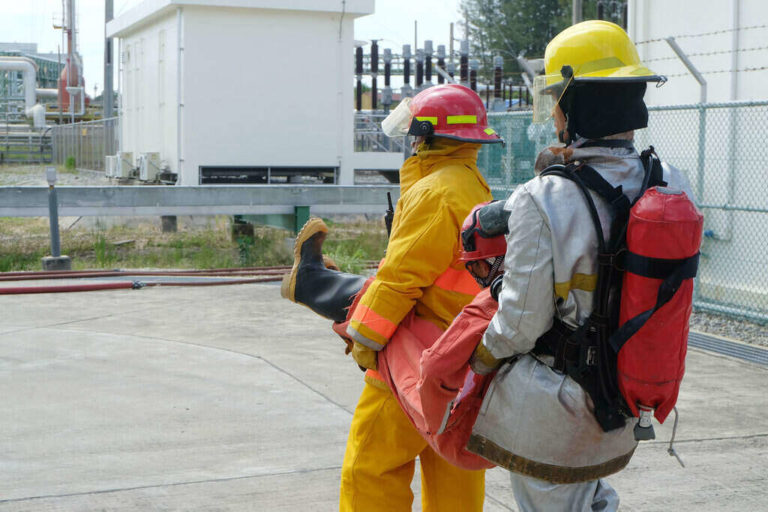 The San Antonio oil industry includes more than 75 oil and gas companies working in the Eagle Ford Shale and many drilling locations. Every day, thousands of oil field workers from San Antonio, TX, and the surrounding communities answer the demands of their oil rig jobs as derrickmen, tool pushers, floor men, truck drivers, and roughnecks. Oil and gas extraction is physically demanding, dangerous work, and Texas is one of the states with the highest number of oil field worker injuries.
Some injuries require extended rehabilitation. Other accidents leave workers disabled and unable to handle the physical challenges of their jobs. An injured worker may accumulate hefty medical bills and have no income to pay them, causing financial stress. But you may have legal options. You should seek the guidance of an oil field accident lawyer.
At Herrman & Herrman, we take pride in fighting for the rights of injured oil field workers and their families. If you or your loved one has suffered a serious injury while working for an oil or gas company, you should talk with an experienced San Antonio oil field accident lawyer about your legal options. Our experienced lawyers are ready to help you seek full compensation for your workplace injuries. An oil field accident settlement can reduce financial stress and help you rebuild your life.
San Antonio Oil Field Dangers
Risks of working on an oil field in San Antonio, TX include being exposed to dangerous conditions and hazards from oil and gas drilling and extraction, from noise and dust to the dangers of fires and explosions.
Falls are a danger anytime rig workers are working on a ladder or elevated areas of an oil rig. A fall through an opening in the rig floor to the ground may cause fatal injuries. Workers at elevated heights should have fall protection equipment and not work around openings that lack proper guardrails.
Working on a rig involves handling swinging pipe and overhead loads. A worker may be crushed or suffer blunt force injuries from being struck by dangerous equipment when standing under a suspended load or due to equipment failure accidents.
Improper anchoring or raising and lowering of an oil rig may lead to the collapse of the rig structure if a production company puts profits ahead of safety and takes shortcuts. Oil field workers may suffer crush injuries in a rig collapse.
Crude oil, flow back, and produced water are brought to the surface along with flammable vapors. Blowouts may result in the release of gas that can ignite if not controlled at the surface.
Crude oil, production water, and wastewater are stored on-site in temporary storage tanks and transfer tanks. The tanks must be monitored and repaired as needed. The use of welding or spark-producing tools to repair storage tanks and tank trucks can lead to fires and explosions. The causes of these oil field explosions include improper welding and other hot work and incorrect assumptions that empty oil field tanks do not pose a fire or explosion hazard.
Oil field workers may be exposed to high concentrations of gases and vapors when opening hatches on crude oil storage tanks to collect fluid samples, or while transferring crude oil from tanks to tanker truckers. They also may be exposed to gases and vapors while working near production tanks or flow back tanks. These exposures can affect the eyes, lungs, and central nervous system and cause a worker to be overcome and lose consciousness. These flammable gases and vapors pose a risk of fire and explosion.
Causes of Oil Field Injuries in San Antonio
There are many ways that injuries can occur at oil fieldwork sites. The causes of oil field injuries include:
Being struck by a vehicle
Exposure to hazardous vapors and gases
Fires and explosions
Well blowouts
Dangerous equipment
Inexperienced equipment handlers
Falls from heights
Swinging pipes
Oil field workers may be struck by swinging pipe, hoisting equipment, high-pressure hoses that are not properly connected, or falling tools dropped from elevated locations on an oil platform.
In some cases, the injuries a worker sustains are caused by a lack of proper training, lack of personal protective equipment, or lack of compliance with workplace safety standards. After accidents caused by a supervisor or co-worker's negligence or disregard for safety, the injured worker may be entitled to compensation.
Many oil field workers are injured in car accidents, truck accidents, and pedestrian accidents. You may have a right to seek compensation from the driver who hit you.
Types of Injuries
Oil field workers may suffer crush injuries, broken bones, burn injuries, concussion injuries, and respiratory injuries from breathing hazardous vapors. The physical injury suffered by an oil field worker can be severe or life-altering. Workers near an oil rig explosion may suffer severe burns and disfiguring scars.
The types of injuries that may occur in oil field accidents include:
lacerations
head injuries
blast injuries
fall injuries
loss of hearing or vision
loss of limbs
Hand injuries account for a significant portion of rig worker injuries, according to OSHA.
As an injured oil field worker, you should receive all the medical treatment you need. Some employers in Texas have workers' compensation insurance to cover injured employers. But others do not. Unlike other states, Texas does not require businesses to have workers' compensation insurance.
If your injuries were caused by others' negligence and you are not covered by an employer's workers' compensation insurance, then you may have a right to seek compensation under Texas common law through the courts. That involves filing a personal injury claim and demanding compensation for your injuries, medical bills, and related losses.
At Herrman & Herrman, our San Antonio oil field injury lawyers have a detailed understanding of the laws that apply to oil field injury claims. We represent injured oil field workers in San Antonio and throughout Texas.
When to Contact a San Antonio Oil Field Accident Lawyer
The first step to recovering compensation for a work injury is understanding your legal rights.
If you have suffered a serious injury from an oil field accident in Texas, you should talk to an experienced San Antonio oil rig injury lawyer. After you have received medical treatment, you should have a San Antonio oil field accident lawyer review the details of the accident and explain your legal options. You may be entitled to sue and demand full compensation for your workplace injuries.
The sooner you speak with Herrman & Herrman, the more quickly our legal team can begin gathering evidence to support your accident claim if you have a valid injury claim. Delays in seeking legal assistance can be harmful to your claim.
Some oil and gas companies carry workers' compensation insurance to cover workplace injuries to employees. Your employer's workers' compensation may pay for your medical treatment after an oil field accident. But Texas does not require businesses to have workers' compensation insurance. Some do not. If an employer is disputing your claim for workers' comp benefits, you should talk with a lawyer.
If your employer doesn't have workers' compensation insurance and your injuries were caused by the employer's negligence, you may have a right to file an oil field accident claim against the employer and demand compensation. Our attorneys at Herrman & Herrman can file a claim and negotiate on your behalf for a full settlement.
Determining the right steps to take after an oil field accident requires a careful evaluation of the facts at hand. You will need the help of an experienced attorney in dealing with the insurance company representing the at-fault party. We have helped many oil field workers obtain just compensation to help them recover from serious injuries.
If Herrman & Herrman handles your oil field injury claim, our San Antonio oil field accident attorneys will represent you on a contingency fee basis. Our law firm has the resources to handle these cases. You will not owe us a legal fee unless we are successful in obtaining money for you through a negotiated settlement or court award.
Call 361-882-4357 to schedule a consultation with an oil field injury lawyer. In addition to San Antonio, Herrman & Herrman has offices in Corpus Christi, Corpus Christi South Side, Brownsville, McAllen, Houston, and Ft. Worth, TX.