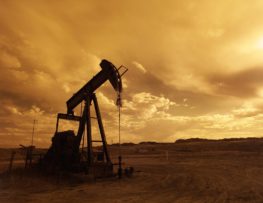 Oilfields and oil refineries are common sites in the great state of Texas. However, with these oil-related jobs come a number of oilfield and oil refinery accidents. These job sites are, by nature, rather dangerous places to work. But oil workers have a right to a safe working environment. Employers must legally provide job sites that allow workers to get their jobs done without the threat of incurring grave injury or death. If you or a loved one has been injured at an oilfield or oil refinery job site in Texas, or you are curious about what might happen if an incident did occur, here's what you need to know.
Common Types of Oilfield or Oil Refinery Injuries
Unfortunately, there are many different ways that things could go wrong at an oilfield or oil refinery and result in injury. Common personal injuries include severe burns, traumatic brain injuries, spinal cord damage, bone fractures or breaks, toxic chemical exposure, paralysis, concussion, and coma. There are numerous factors at play when creating unsafe conditions that could cause one of the above injuries. It could be that the working conditions are unsafe, that employees had inadequate training, tools or equipment could malfunction or be in poor condition, or there could be gas leaks and oil spills that make the environment more dangerous.
Legal Options to Recover Damages
If you are injured at an oilfield or oil refinery, you could take legal action. You may also be able to file a claim for worker's compensation through your employer. However, you also have the option of filing a personal injury lawsuit with the help of an experienced Texas personal injury attorney. If you can prove negligence on your employers' part, you may be able to recover some of your financial damages from your injury. If you think that this option could be for you, make sure you consult with Texas lawyers you trust. They can guide you through your case and increase your chances of a payout.
Contact Herrman & Herrman P.L.L.C. at 361.882.4357
Our firm is equipped with over 100 years of combined experience handling personal injury cases across Texas. Our outstanding record of favorable settlements and verdicts includes over 20,000 successfully resolved cases. Once we take on a case, we are relentless, and you can rely on us to pursue full compensation for you.
You can trust our attorneys to be compassionate and professional.
We will fight hard to obtain a fair settlement for you.
Our firm represents the injured and families who have lost a loved one due to the negligent acts of others.
We serve as counsel in a range of injury cases – including car, truck, motorcycle, bicycle, pedestrian accidents, premises liability cases, product liability cases, and medical malpractice claims.
We have the ability to dispatch the Herrman & Herrman Accident Investigative Team to the crash scene to start an investigation and preserve critical evidence.